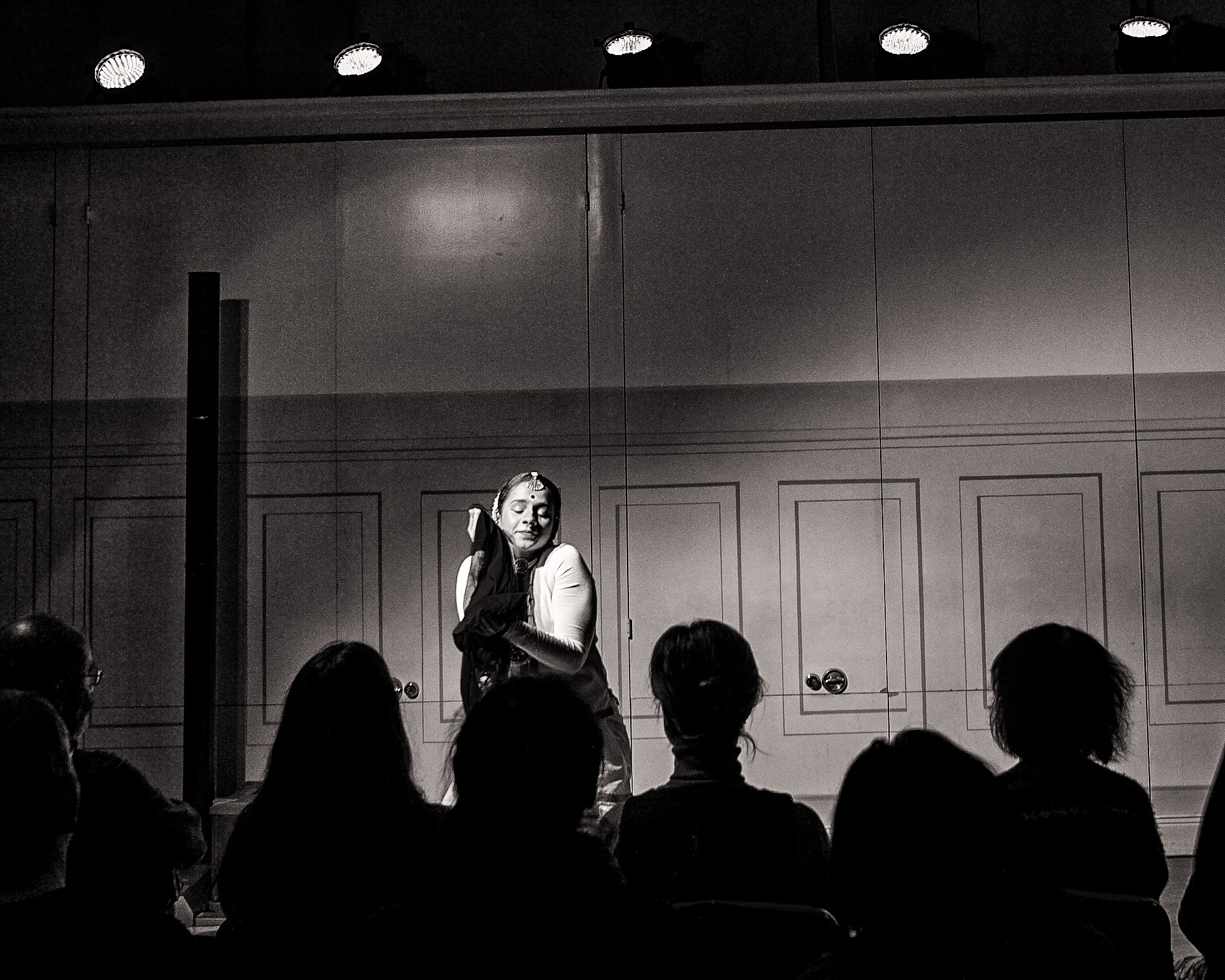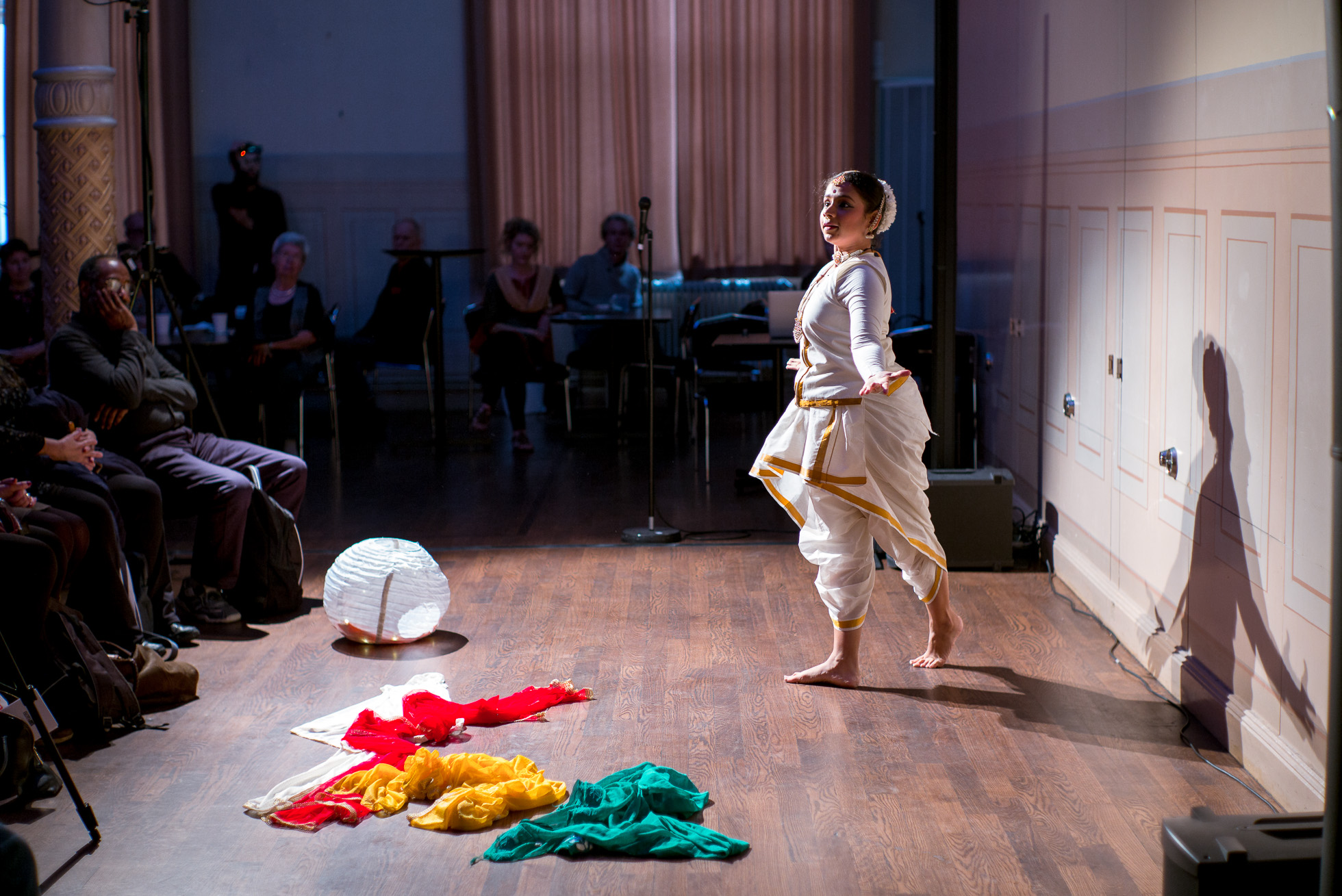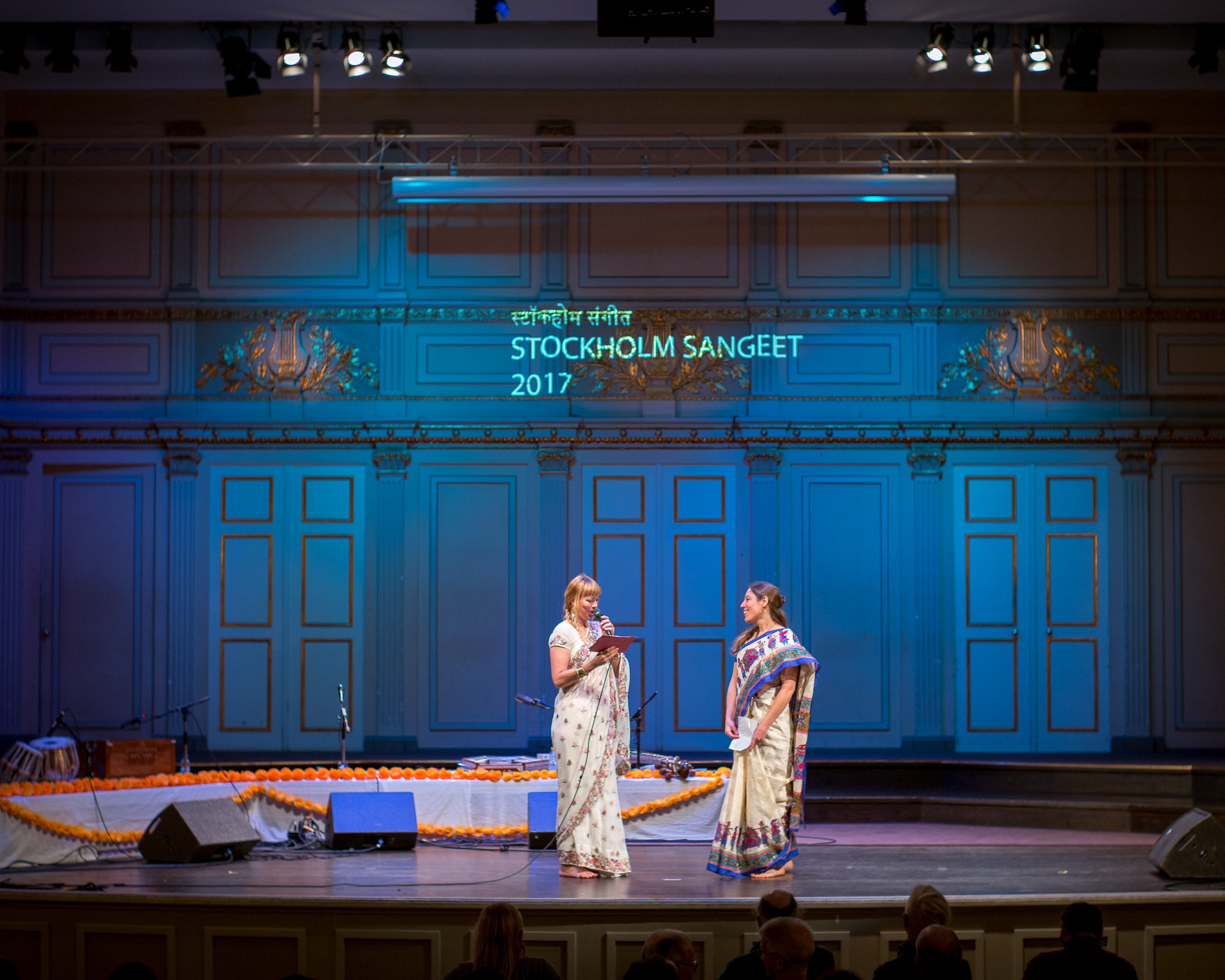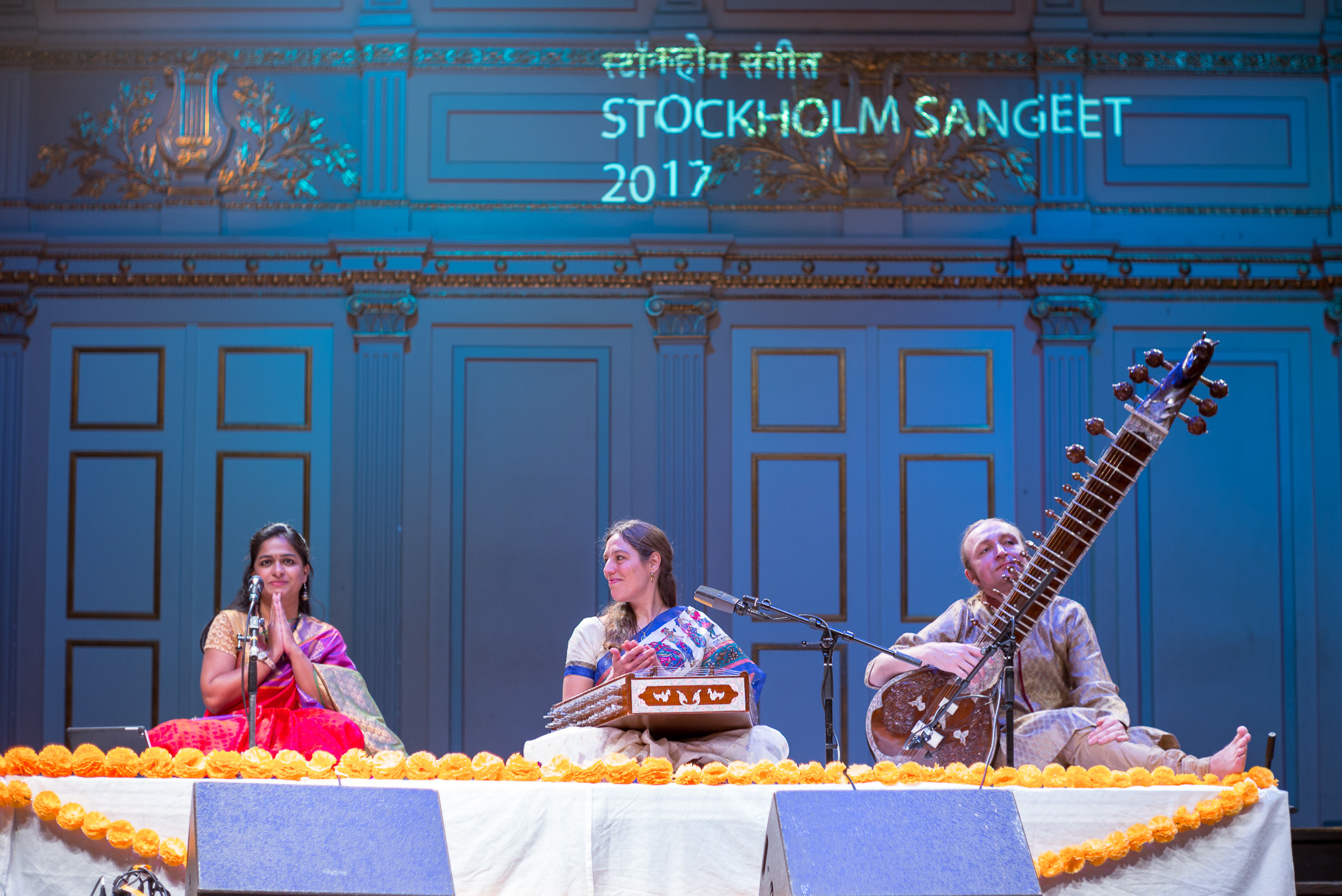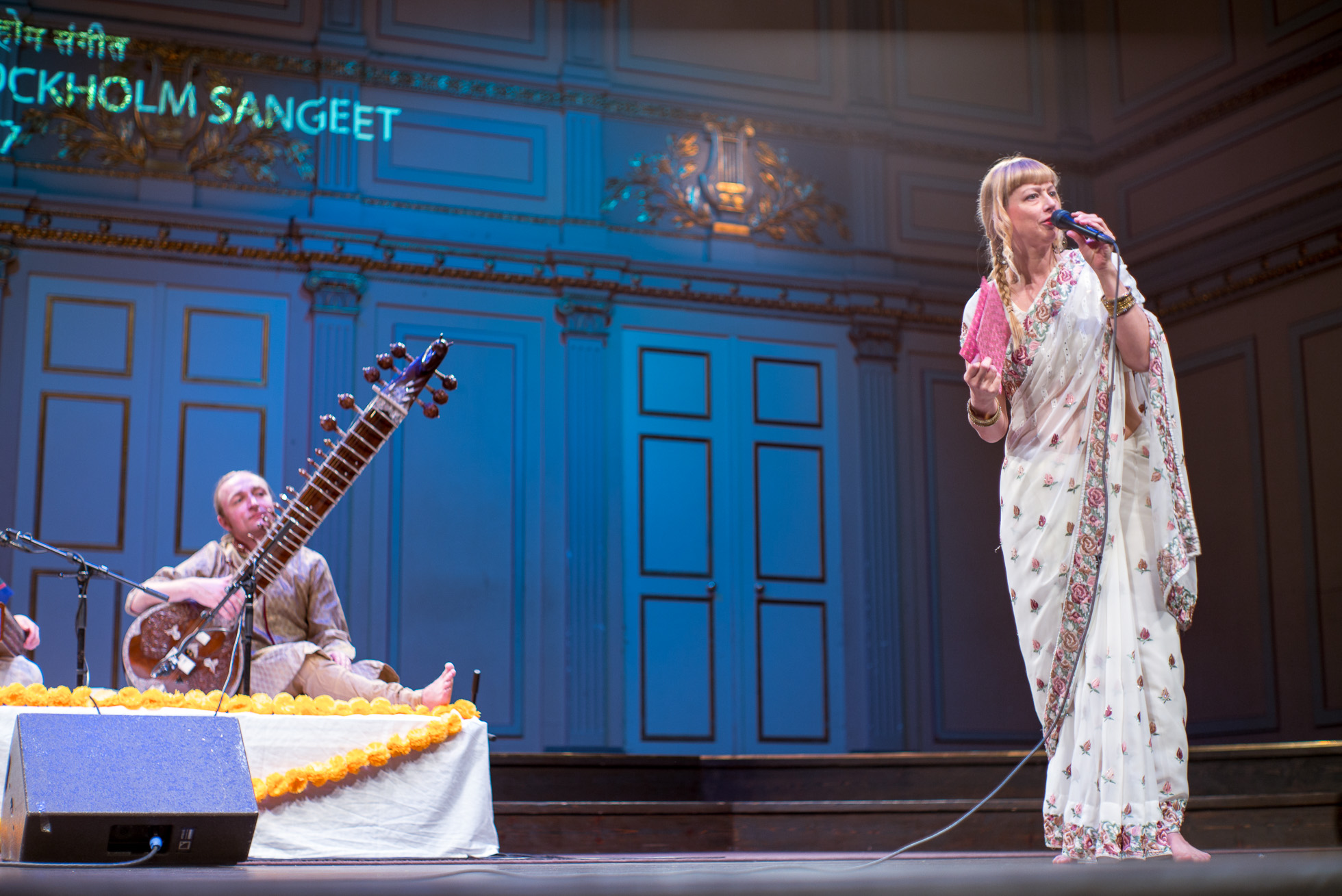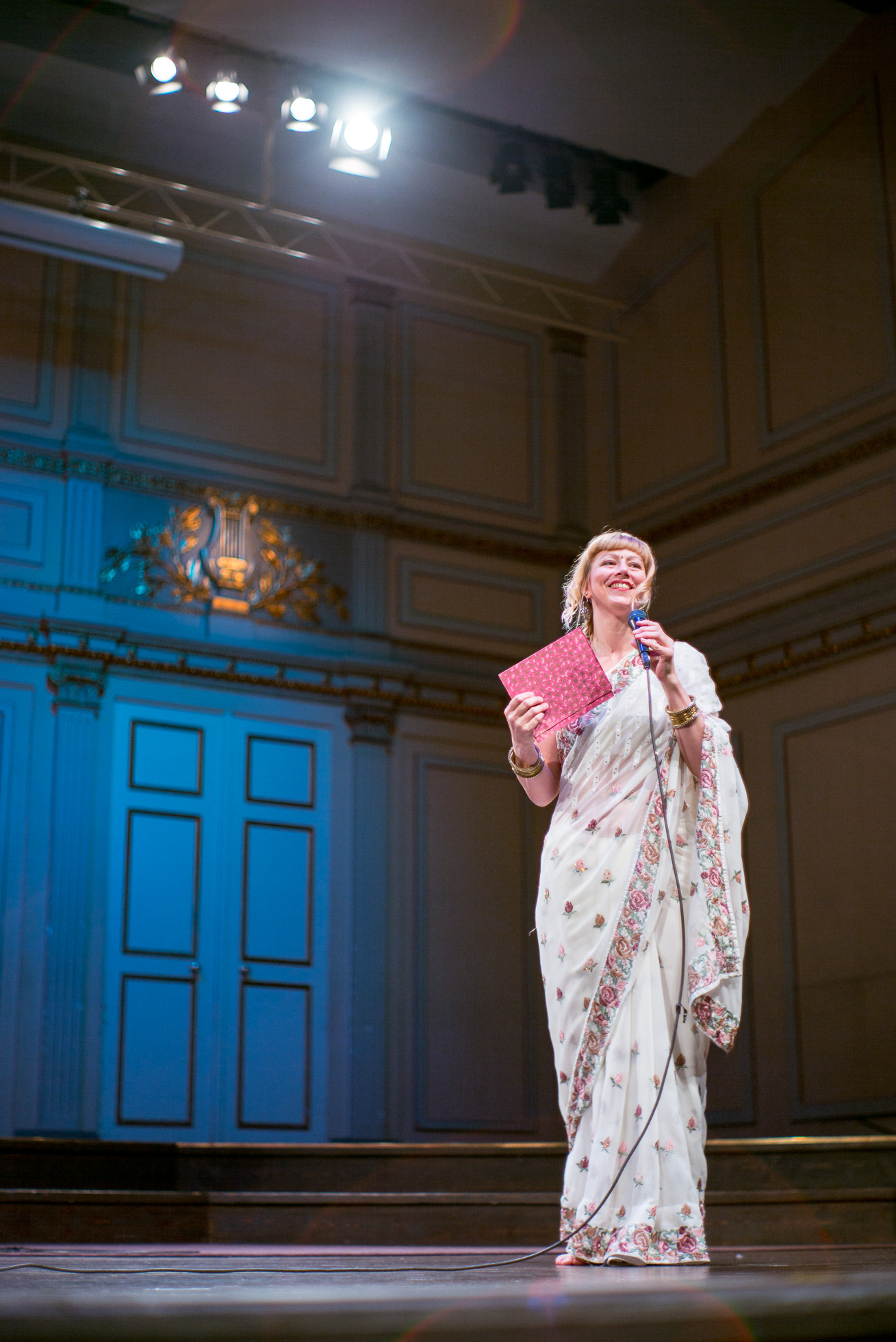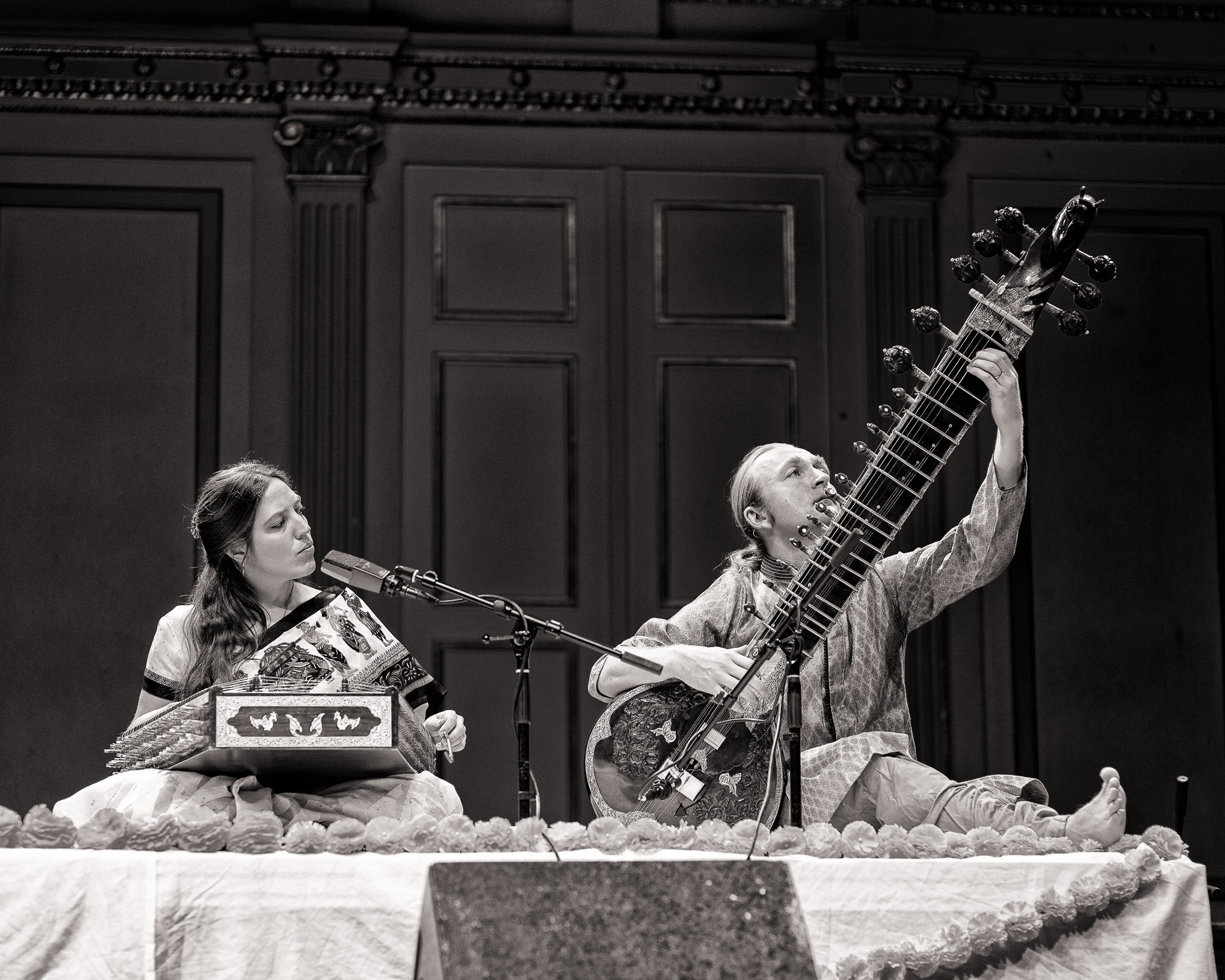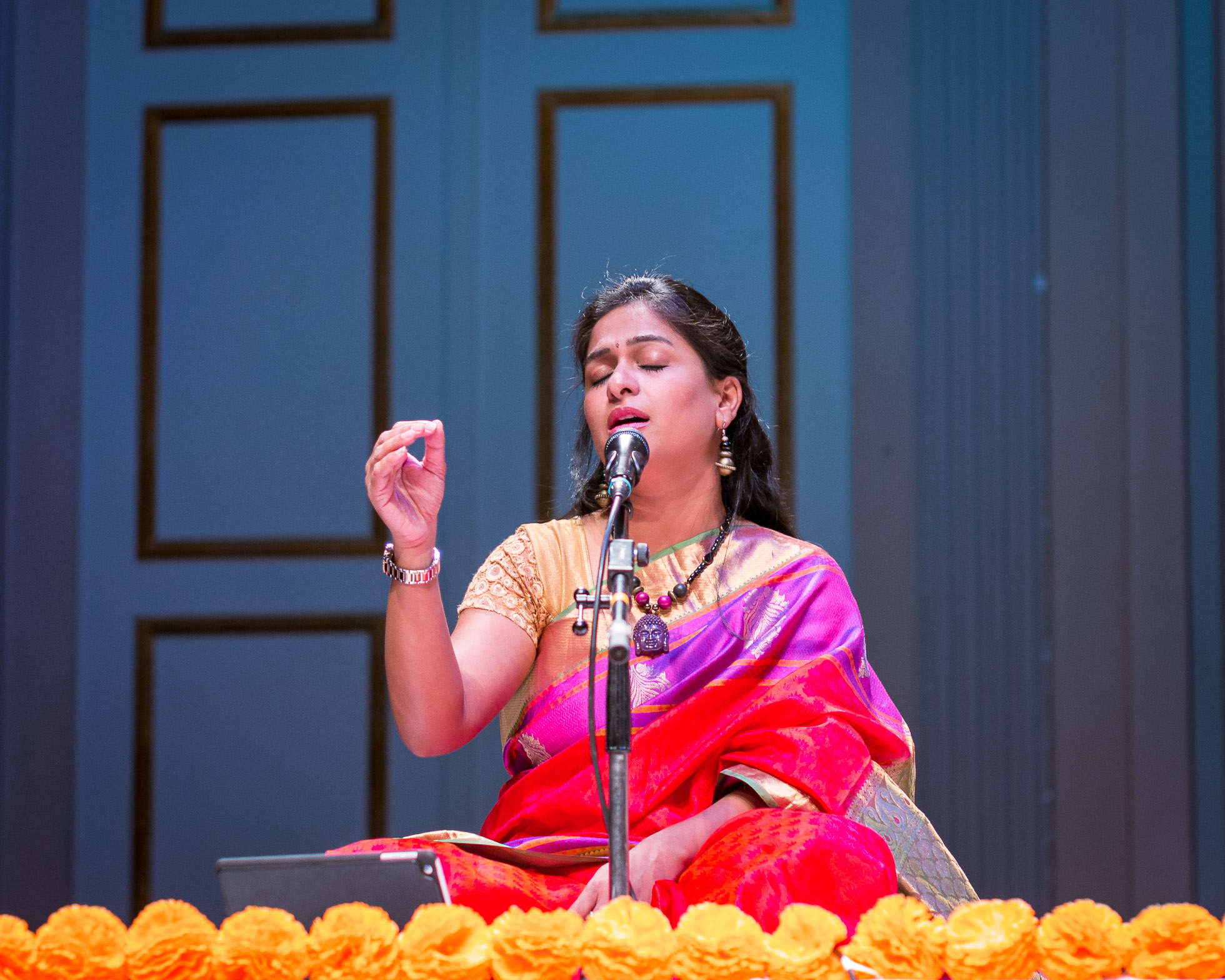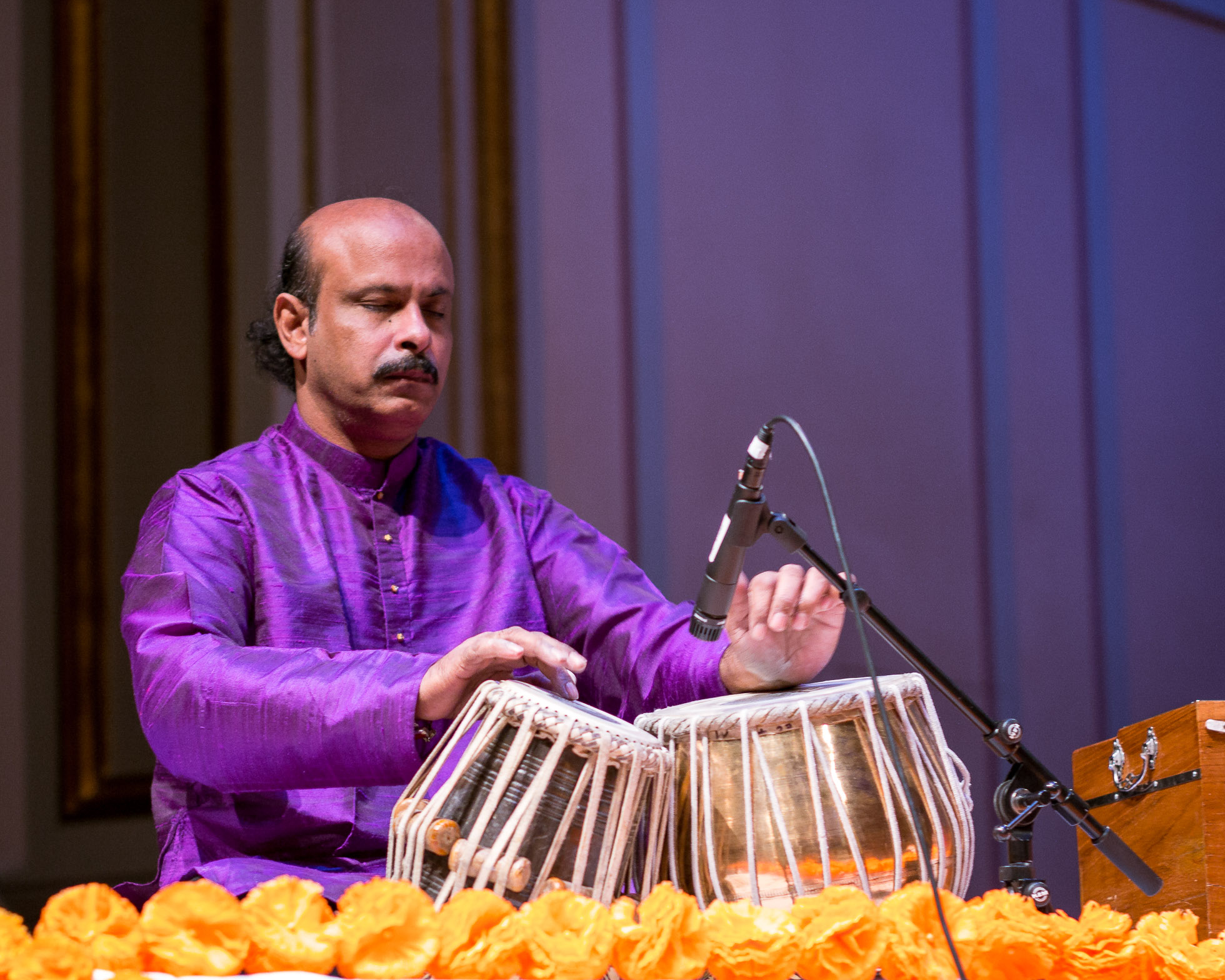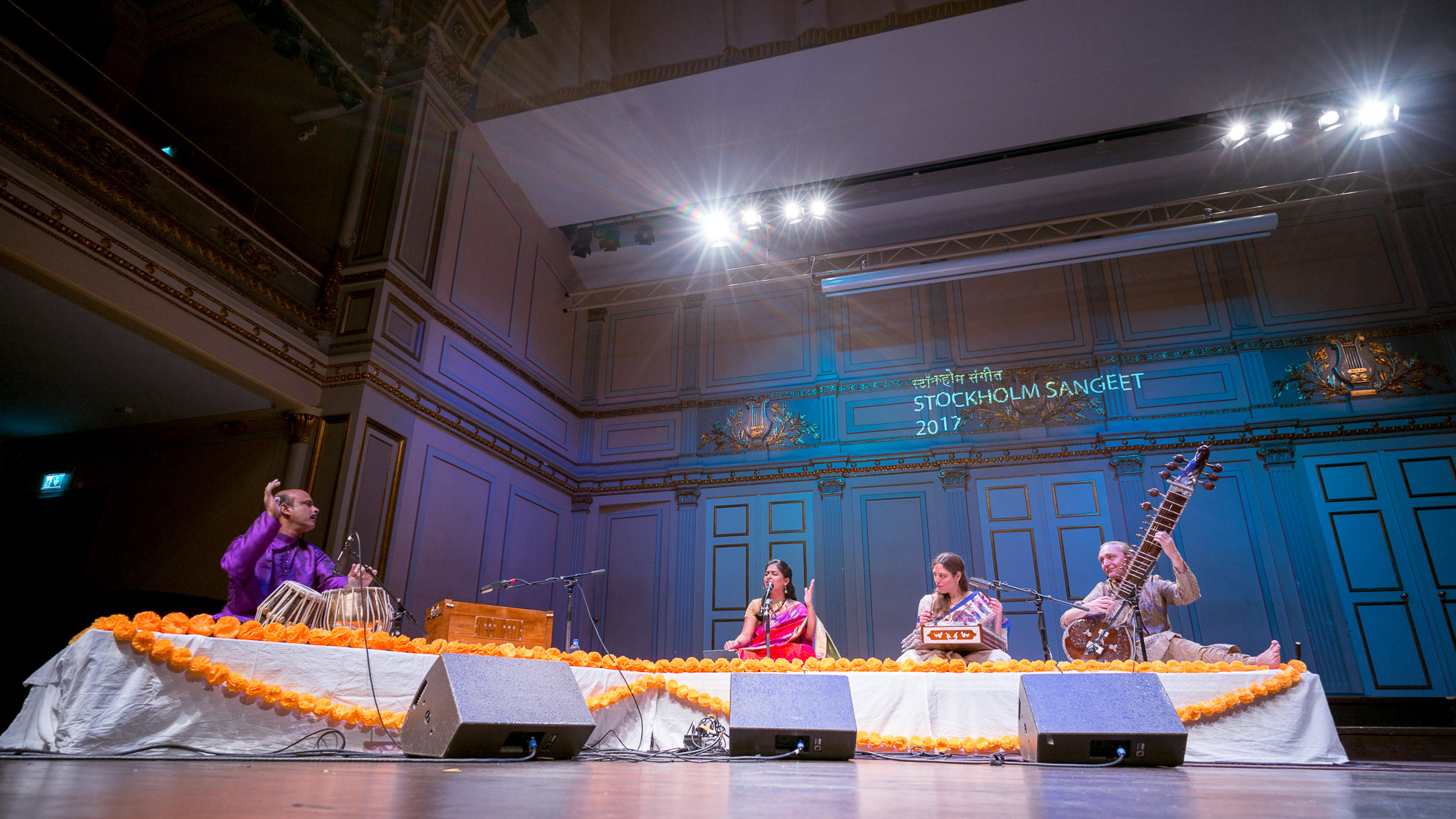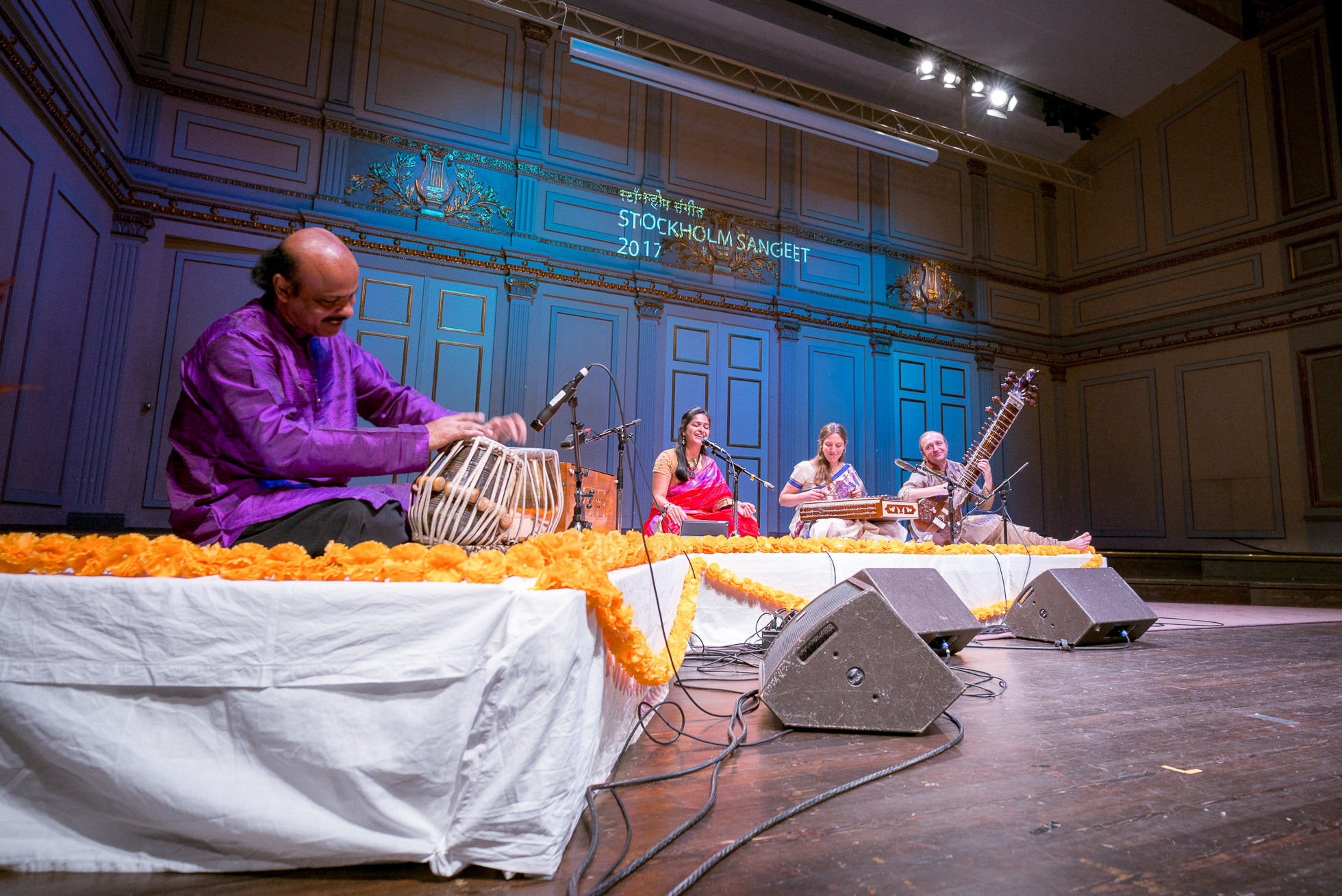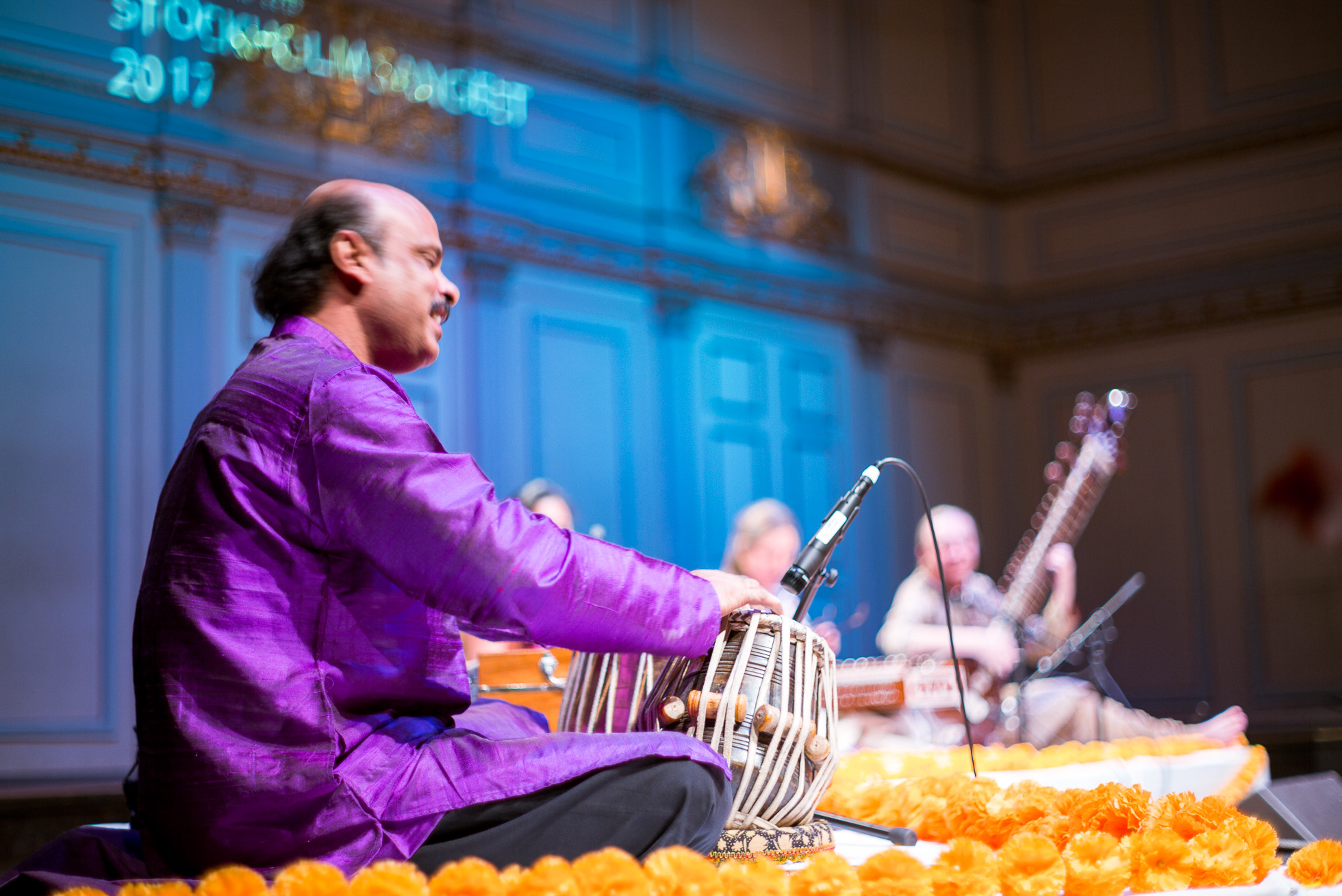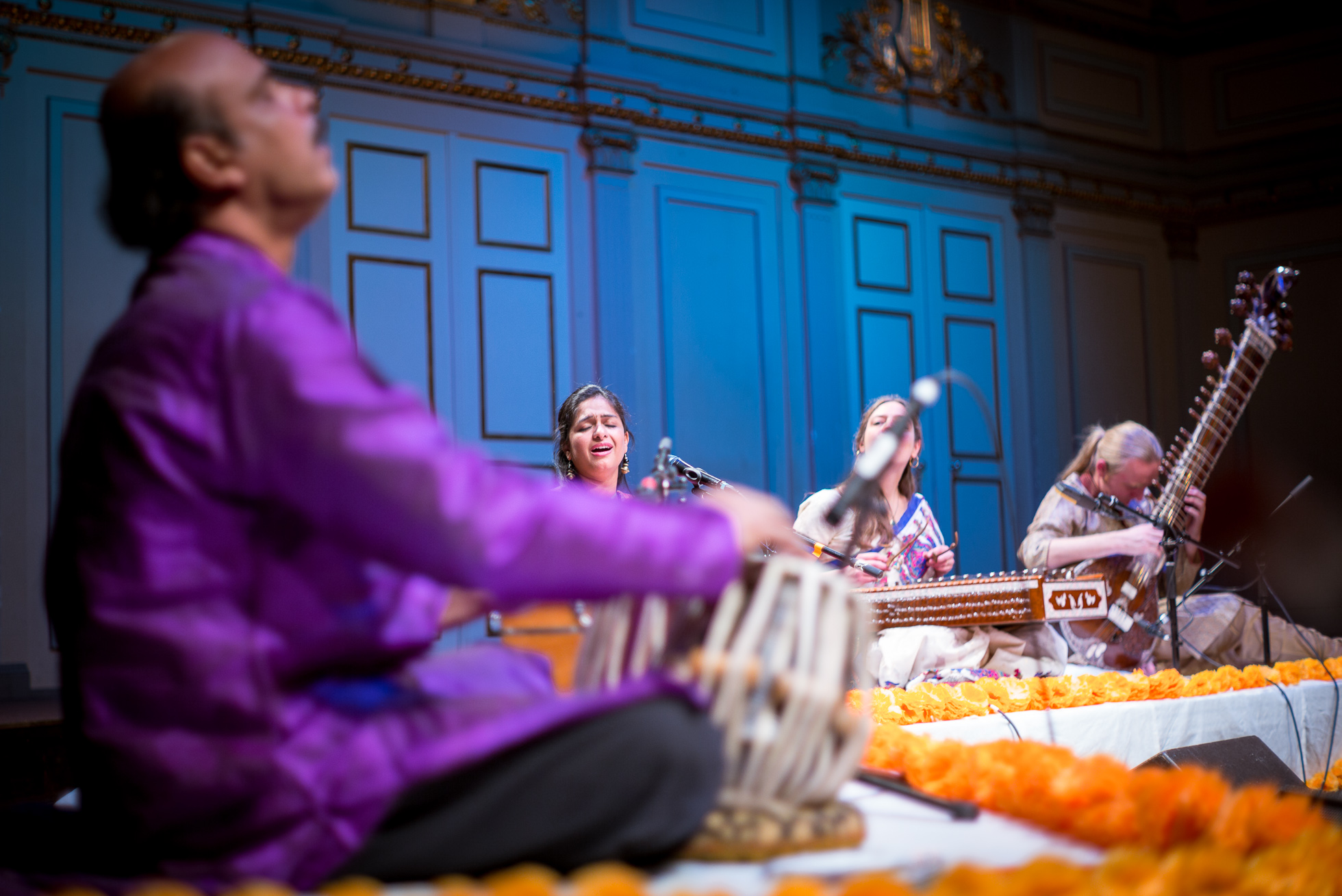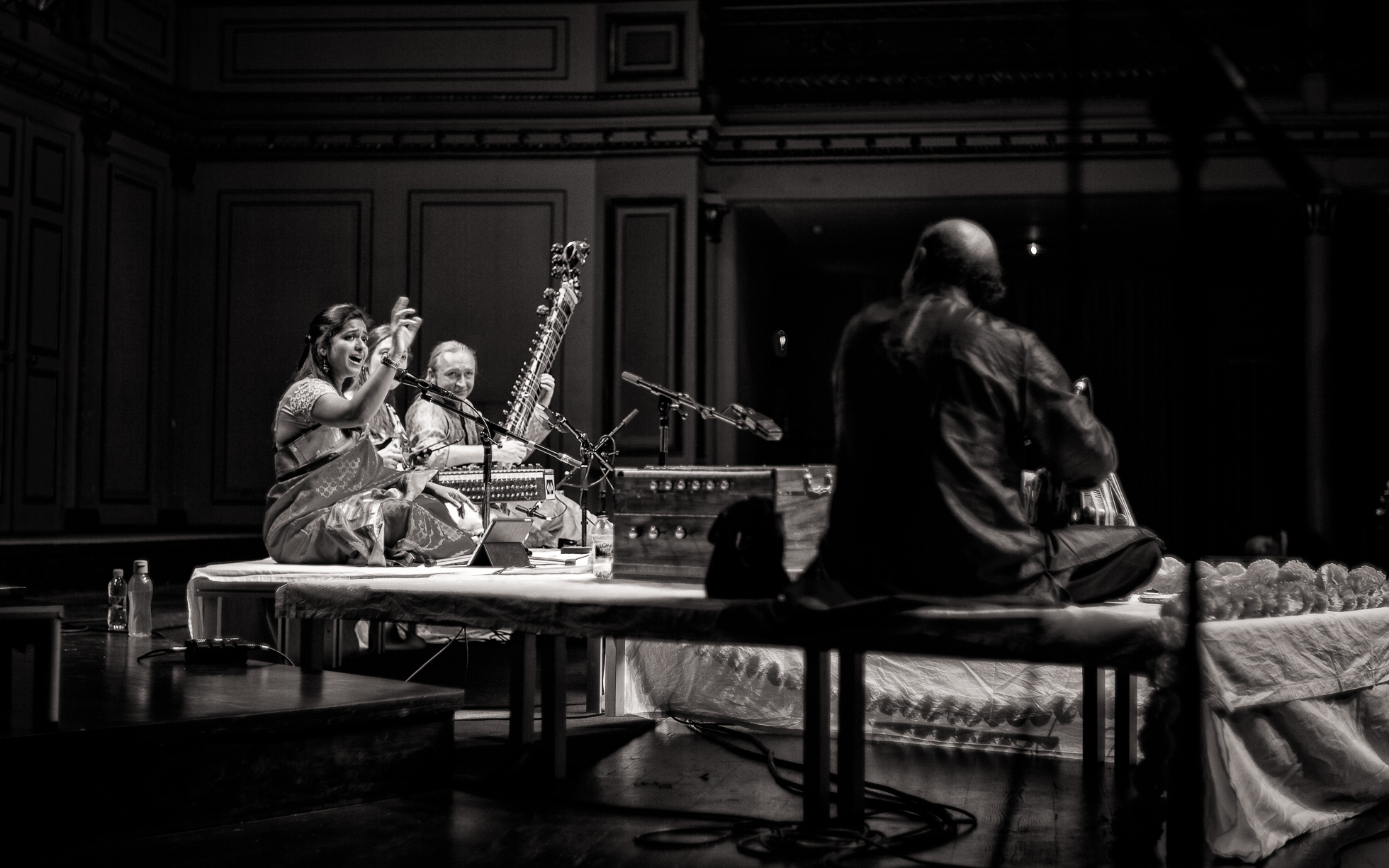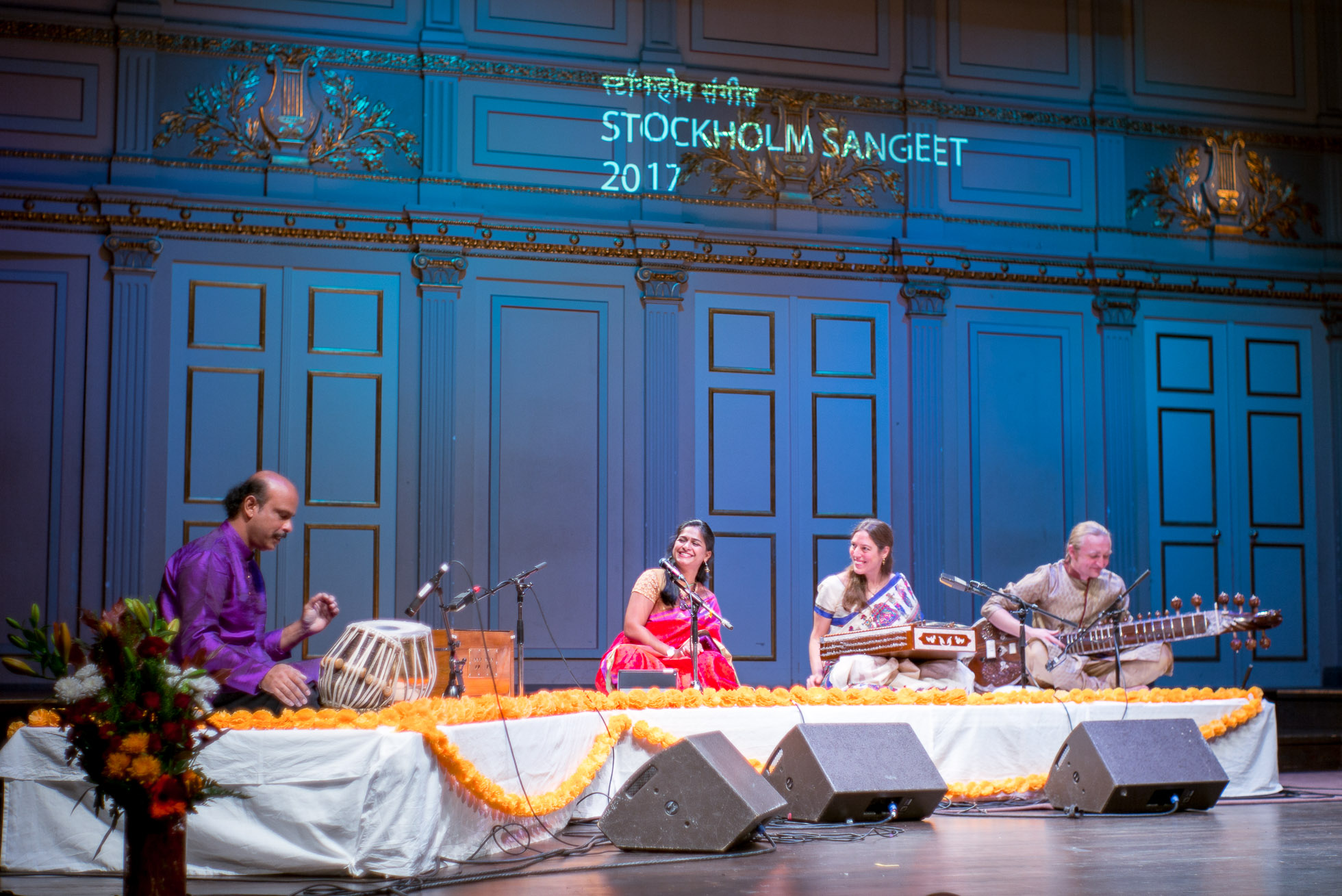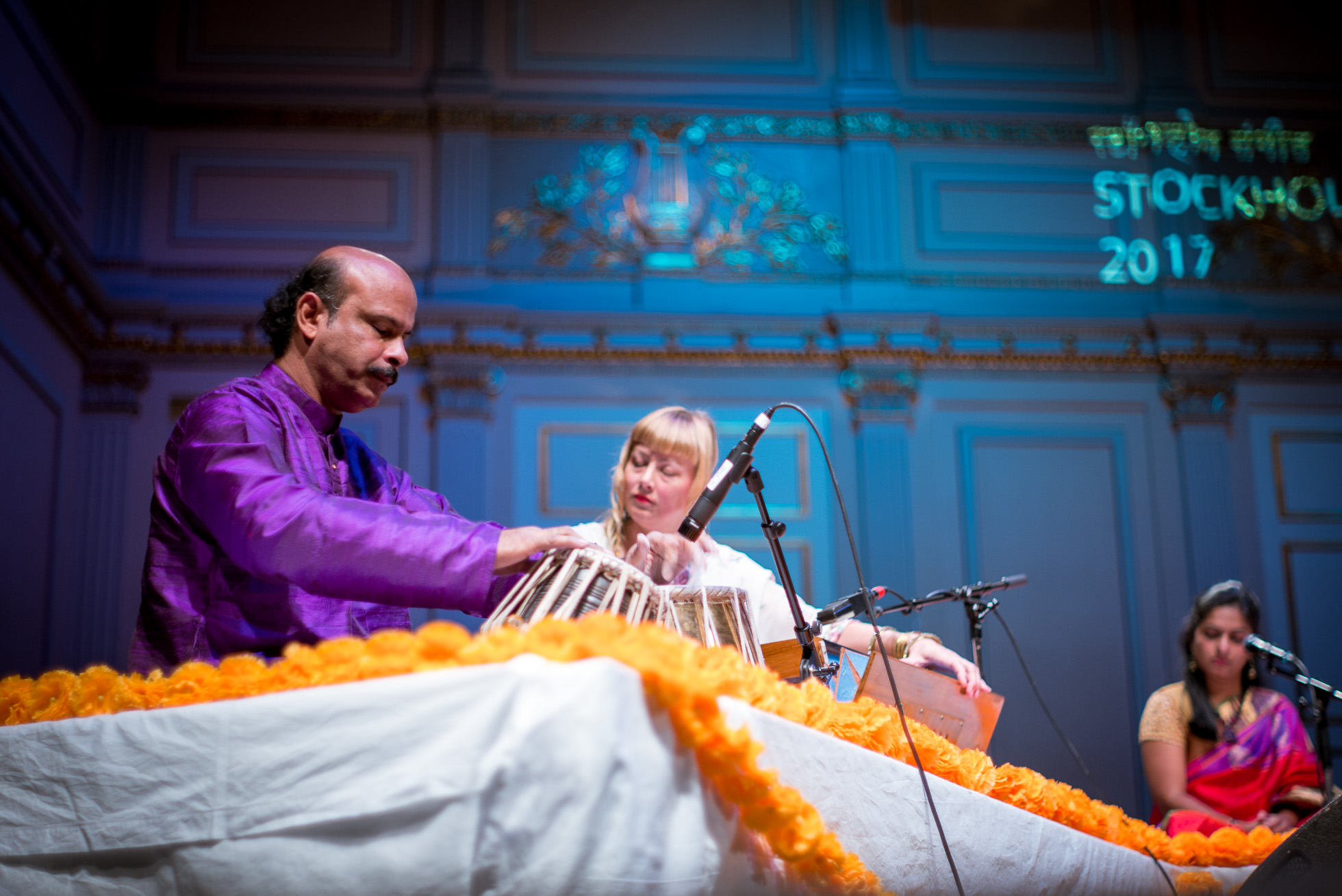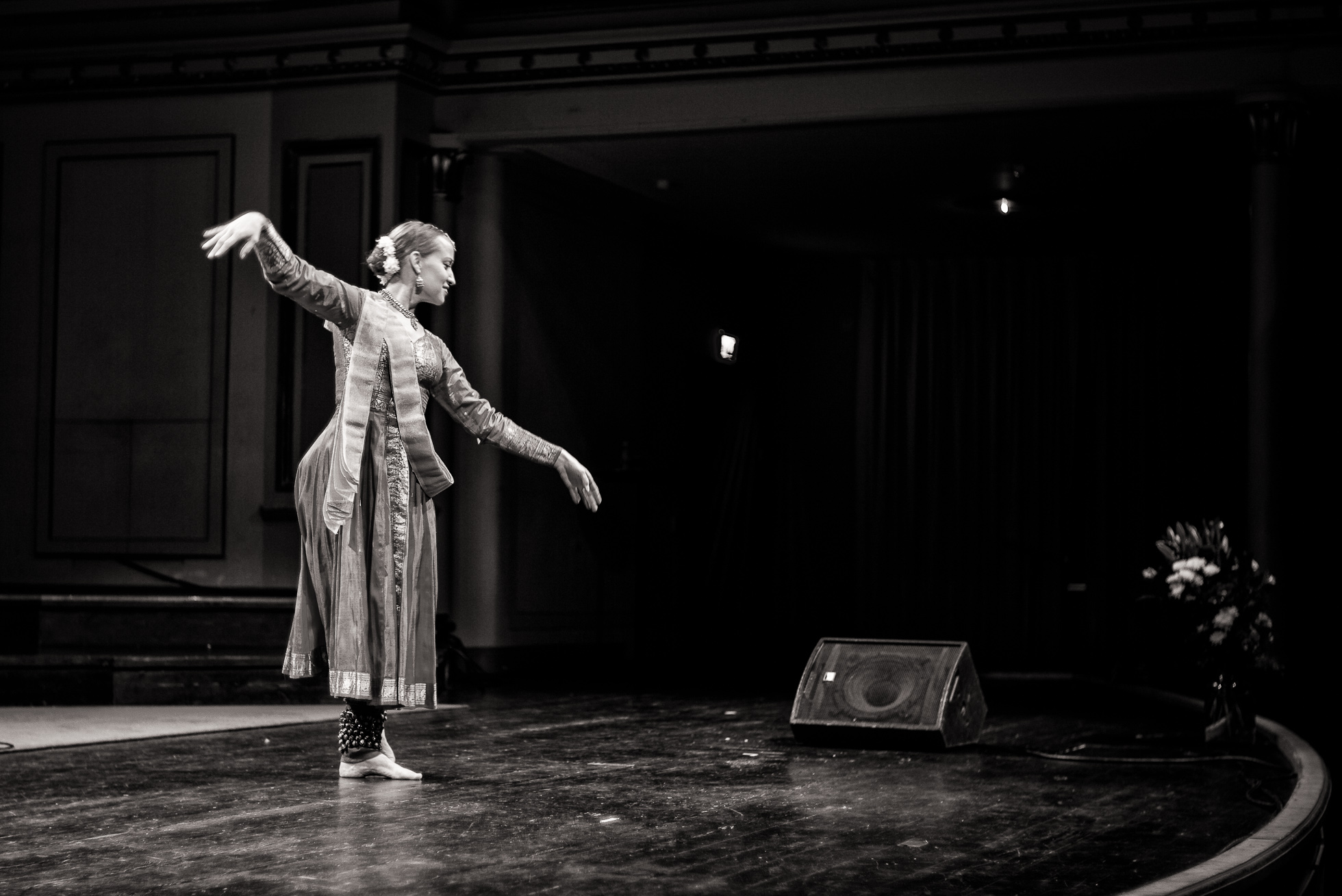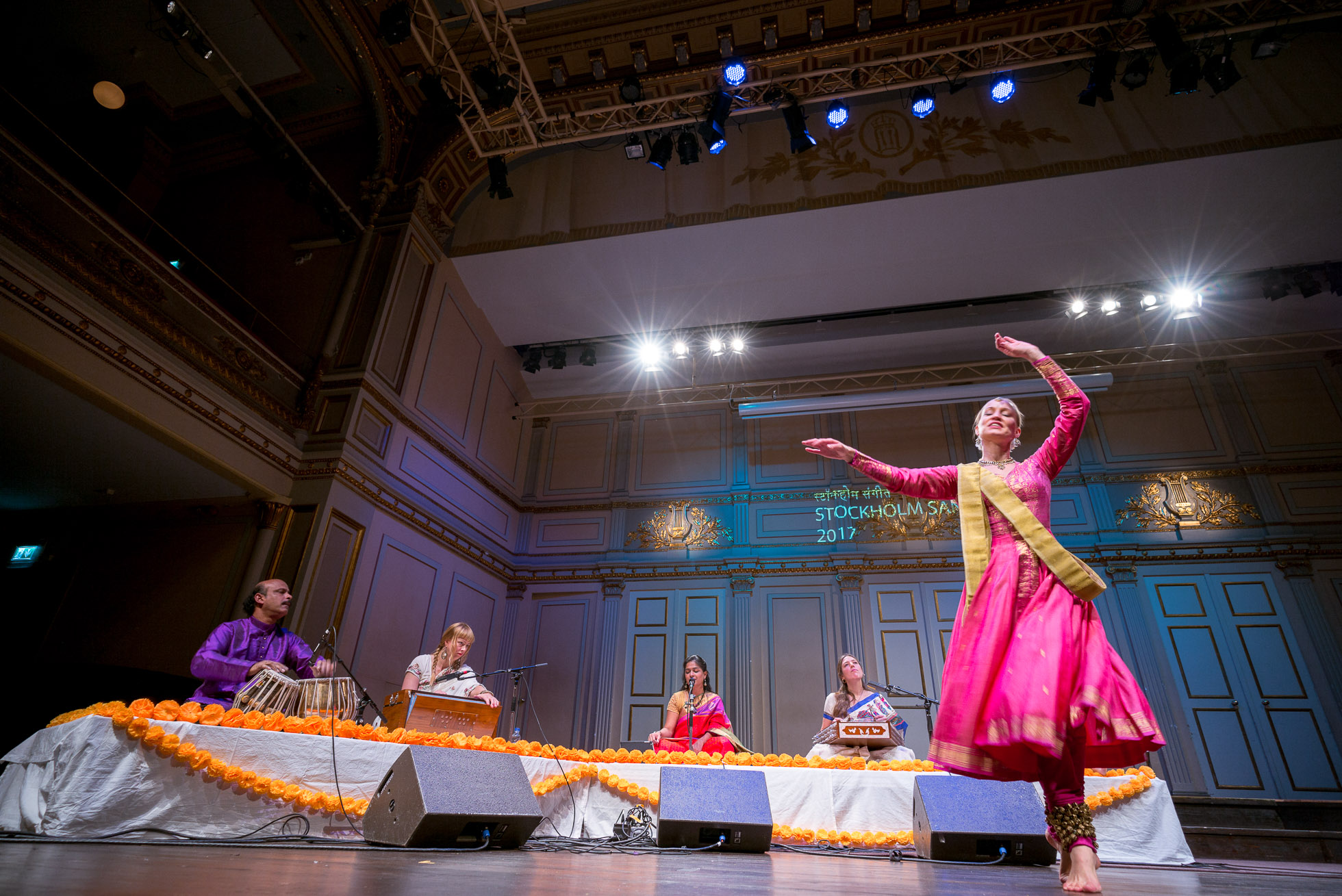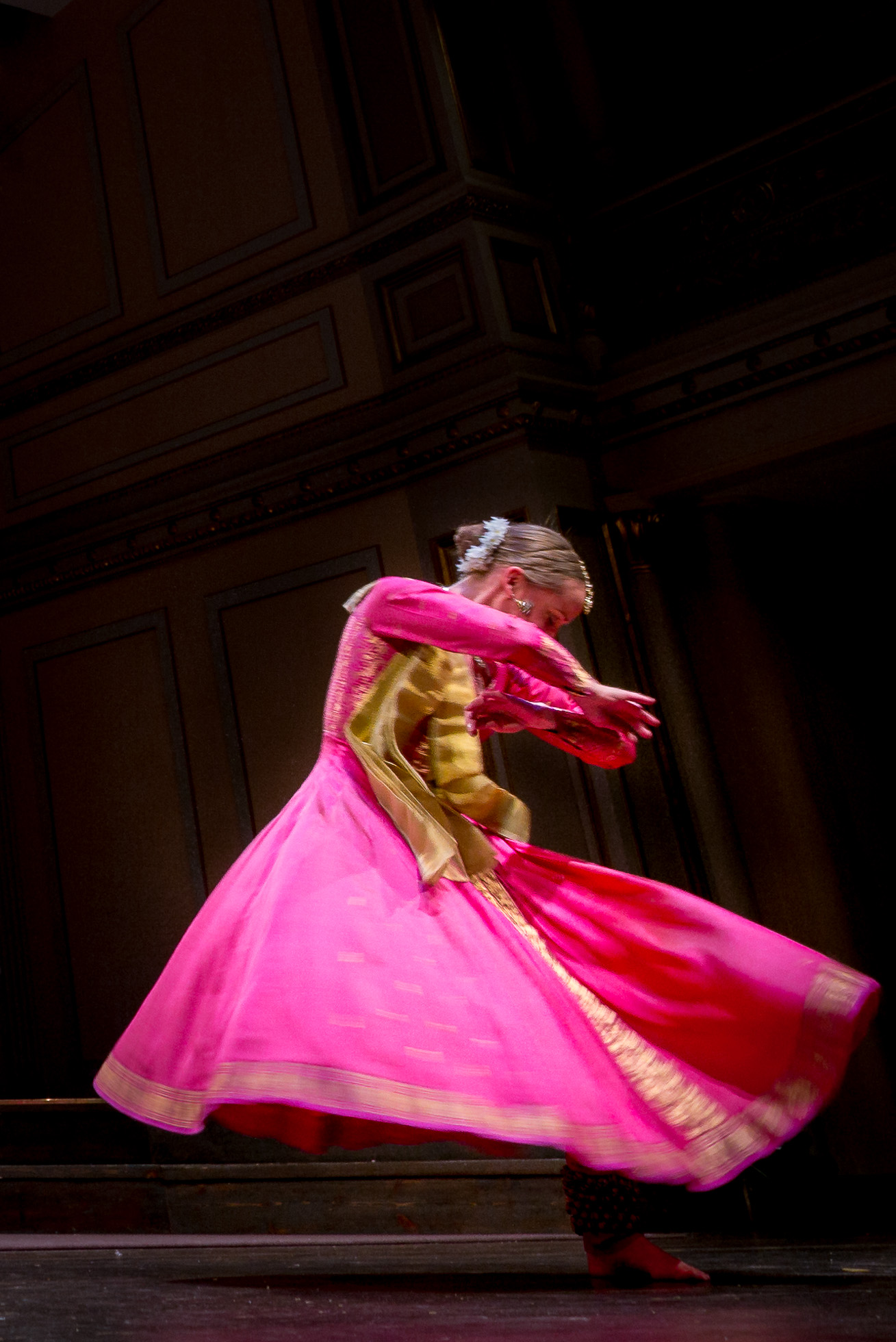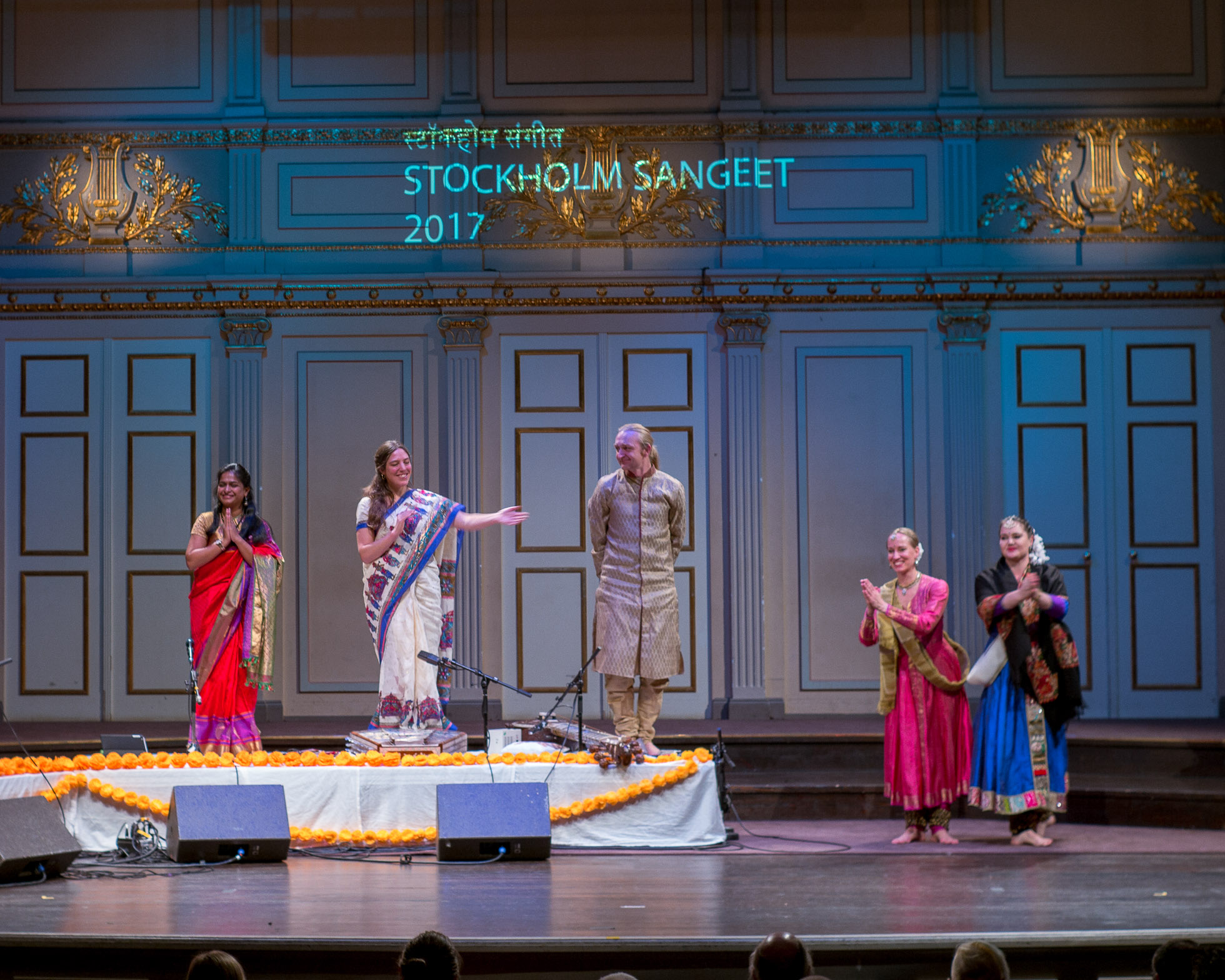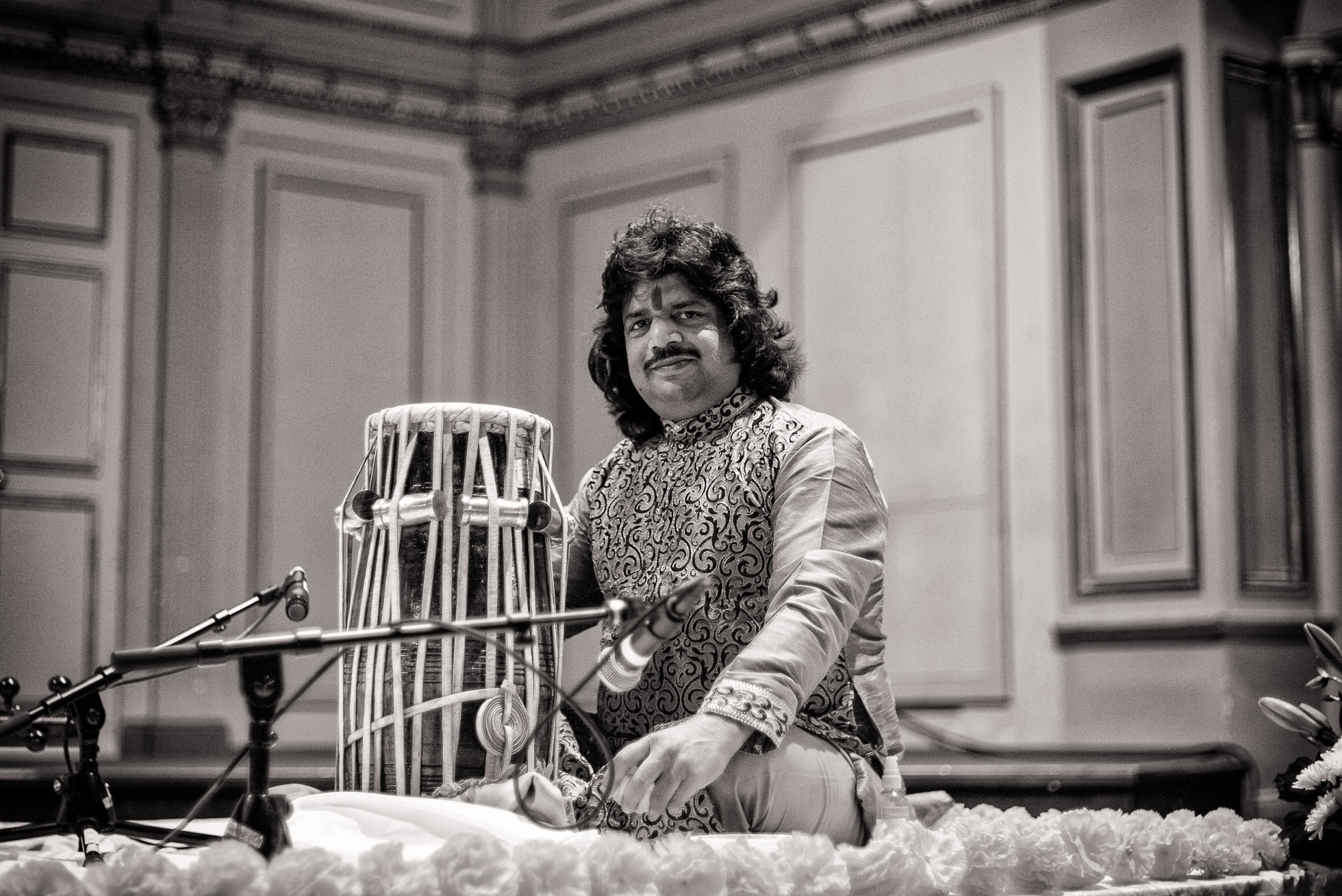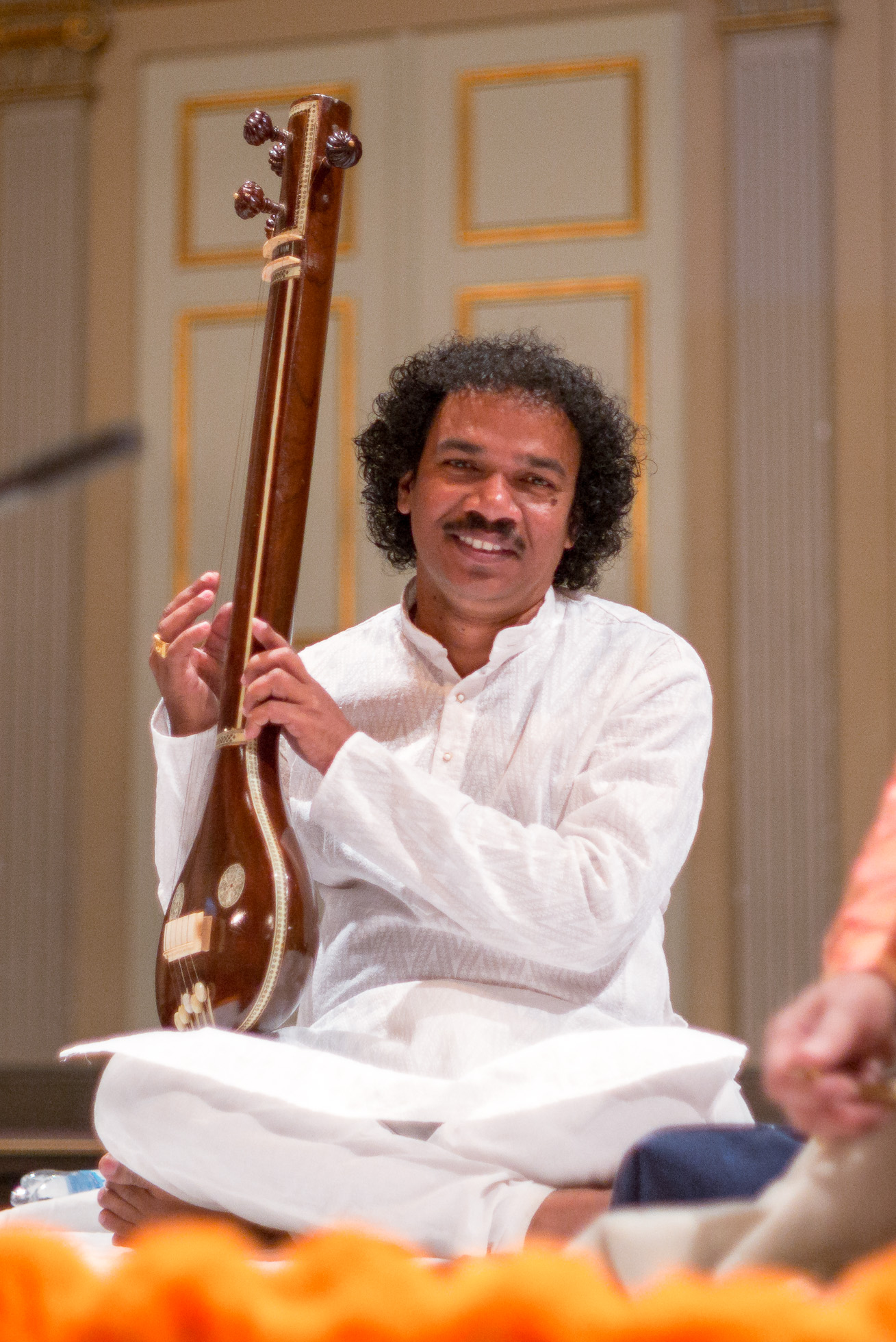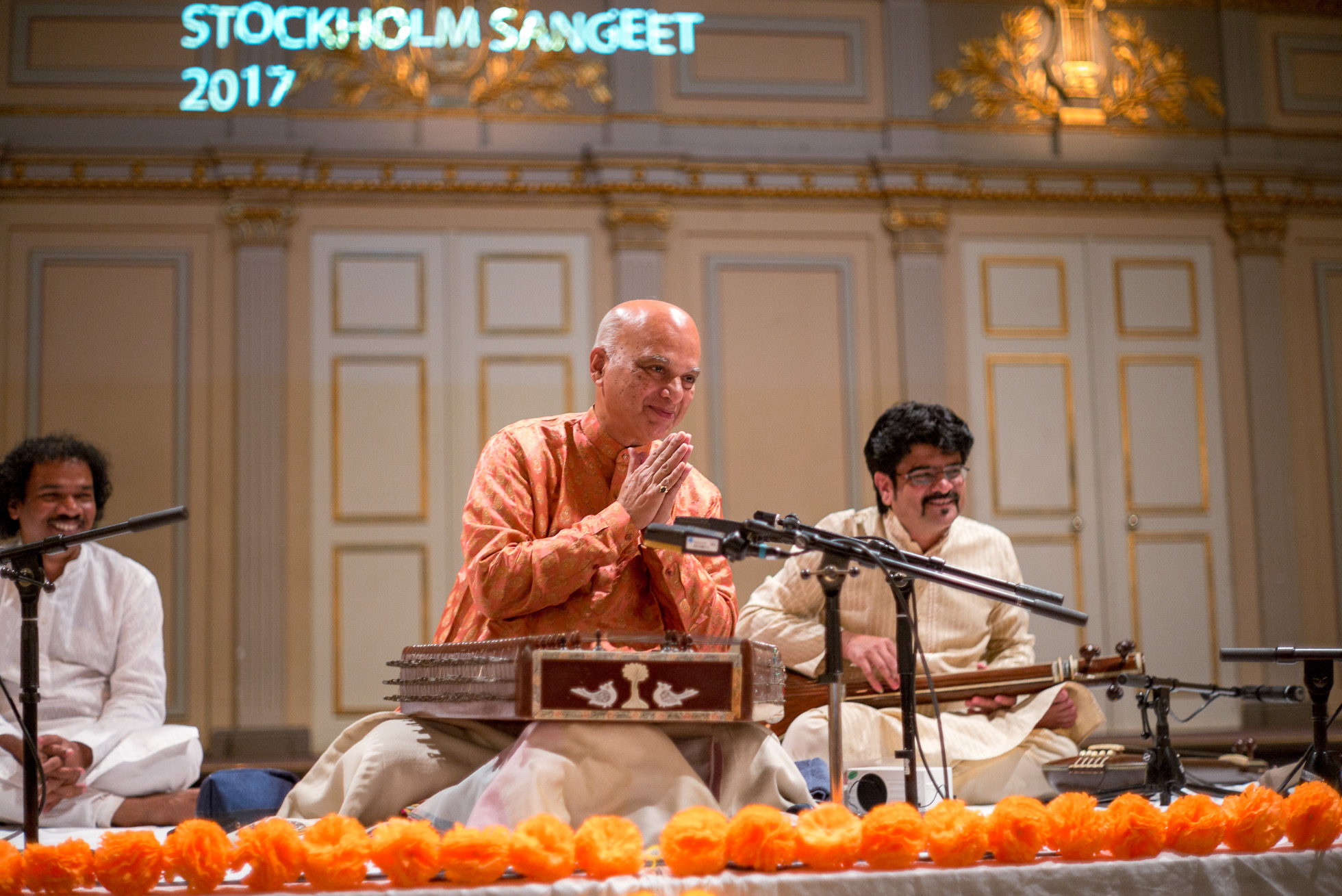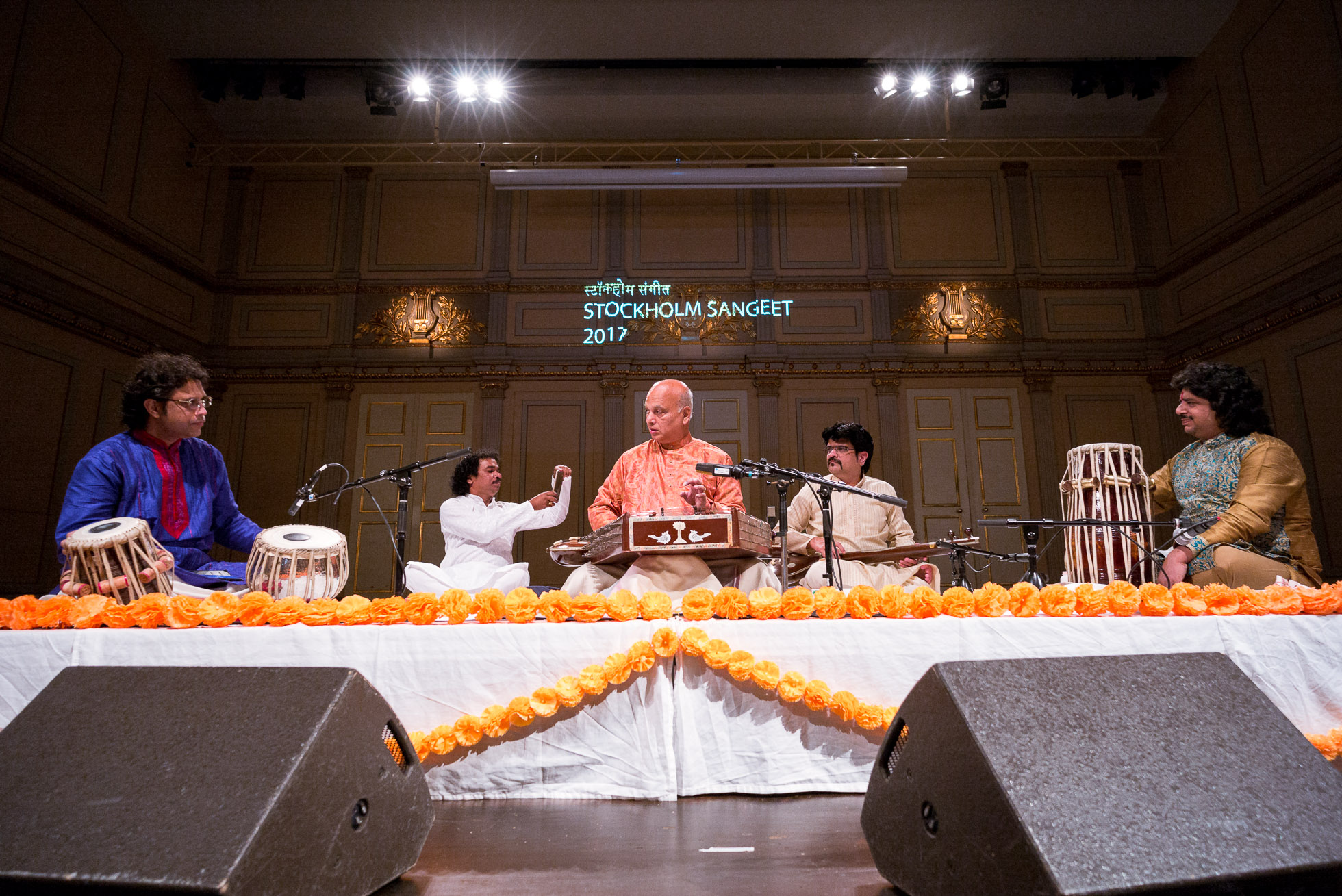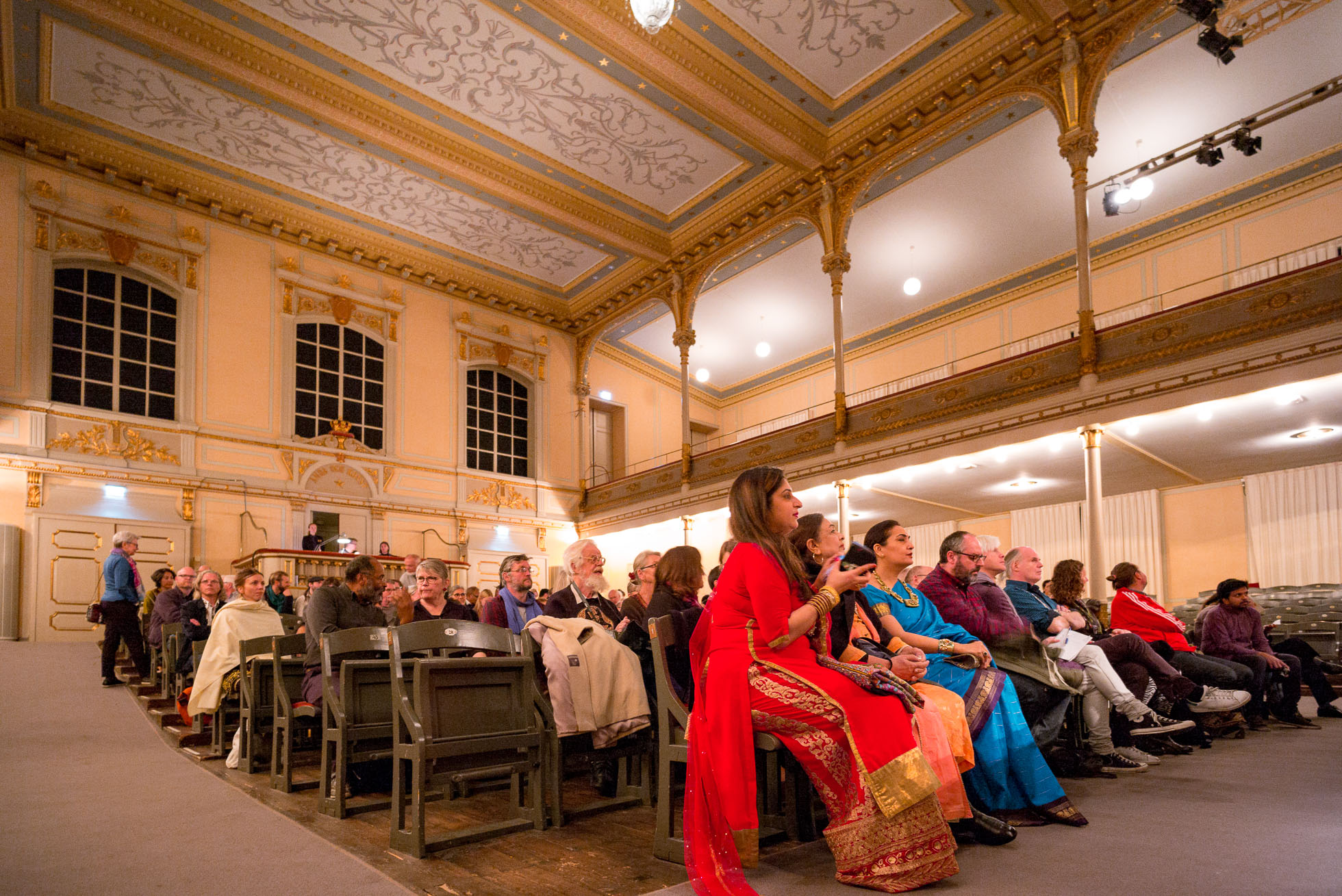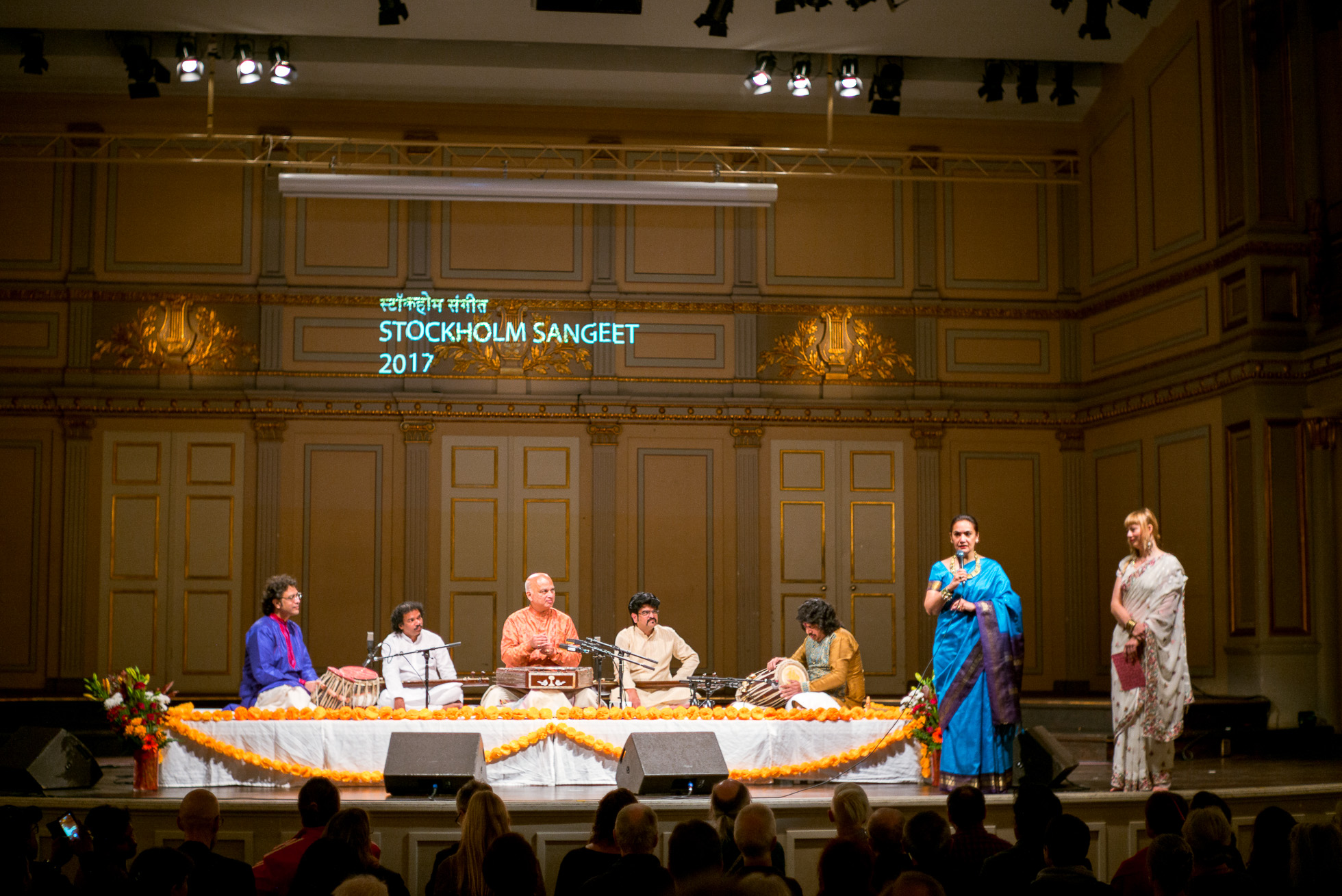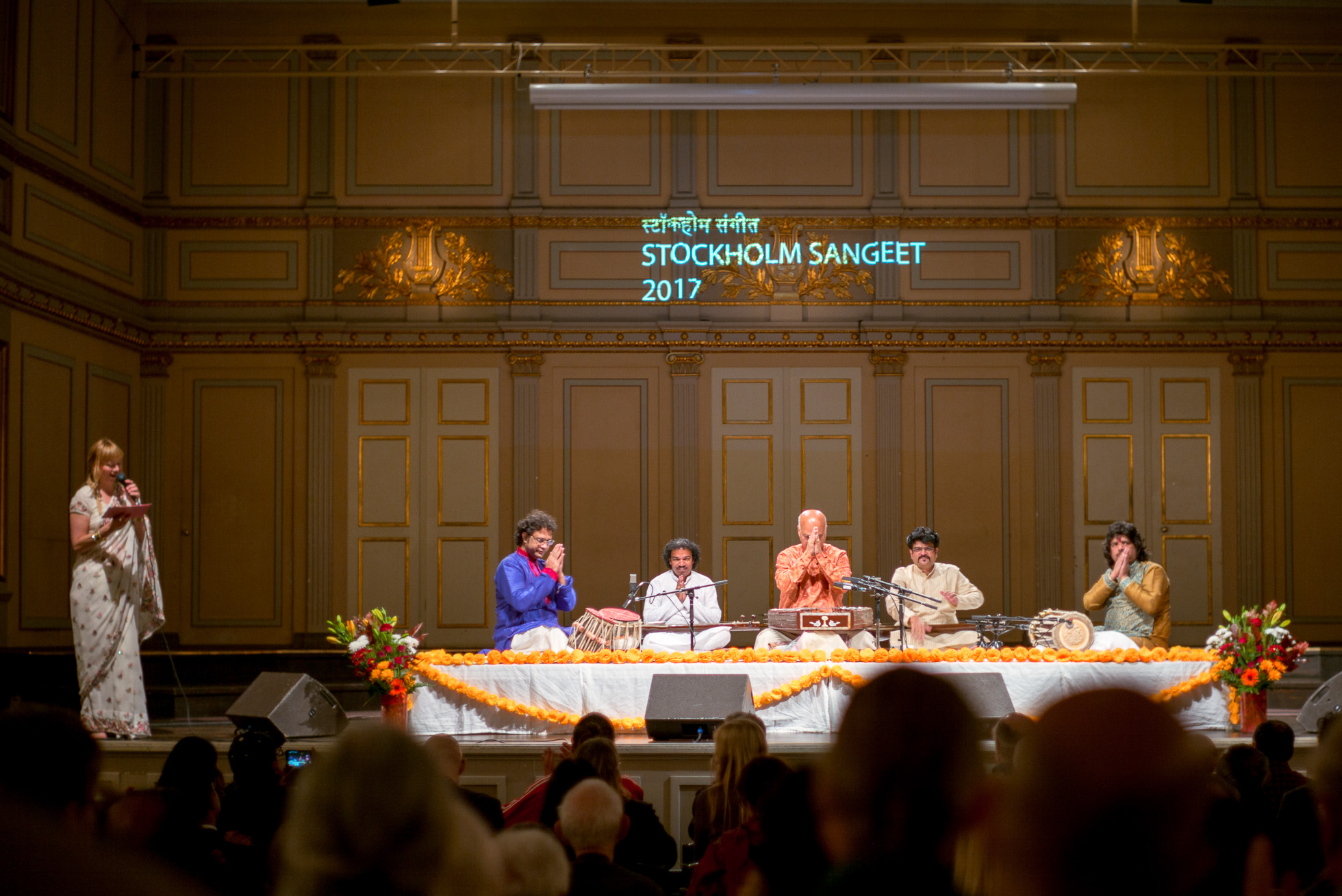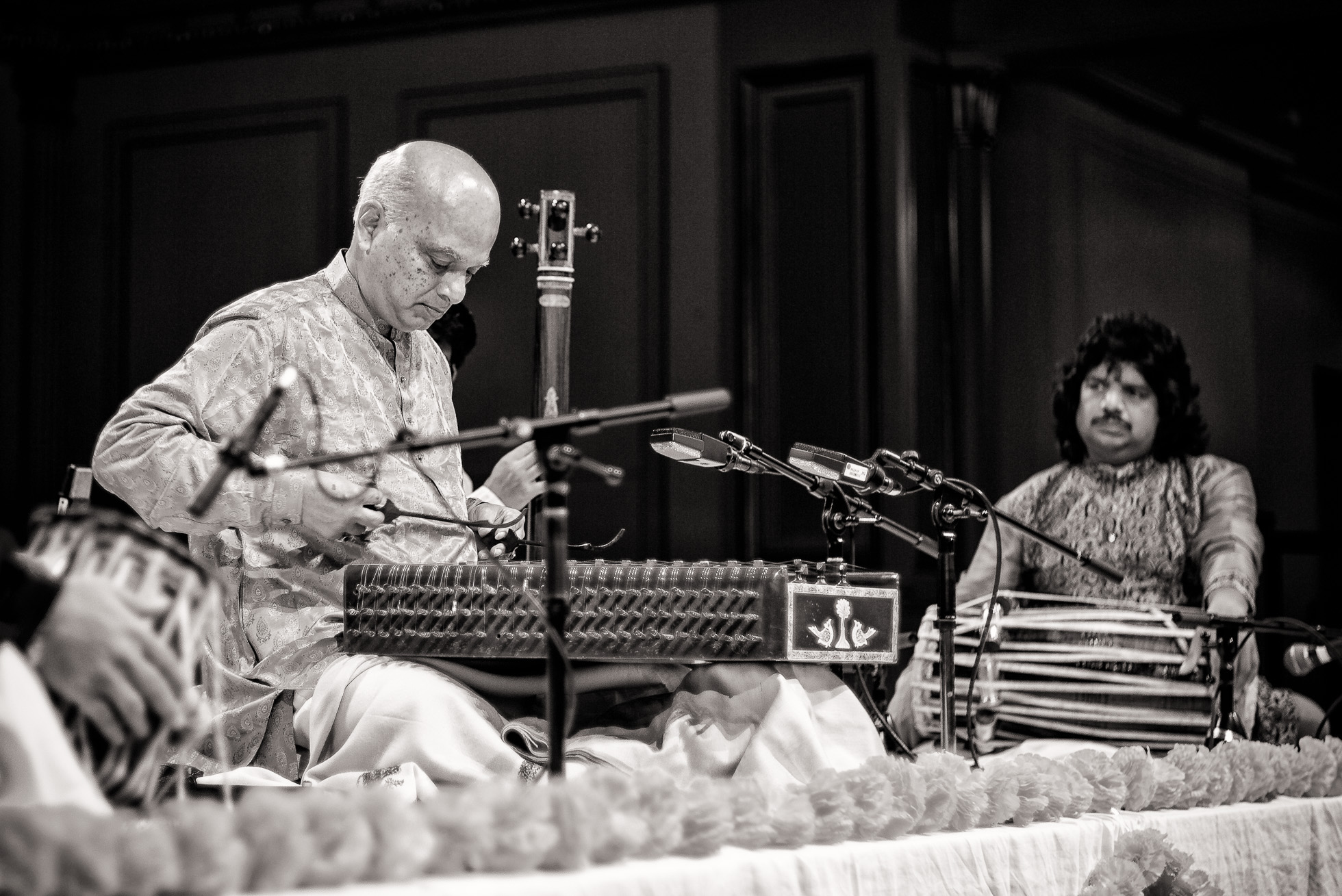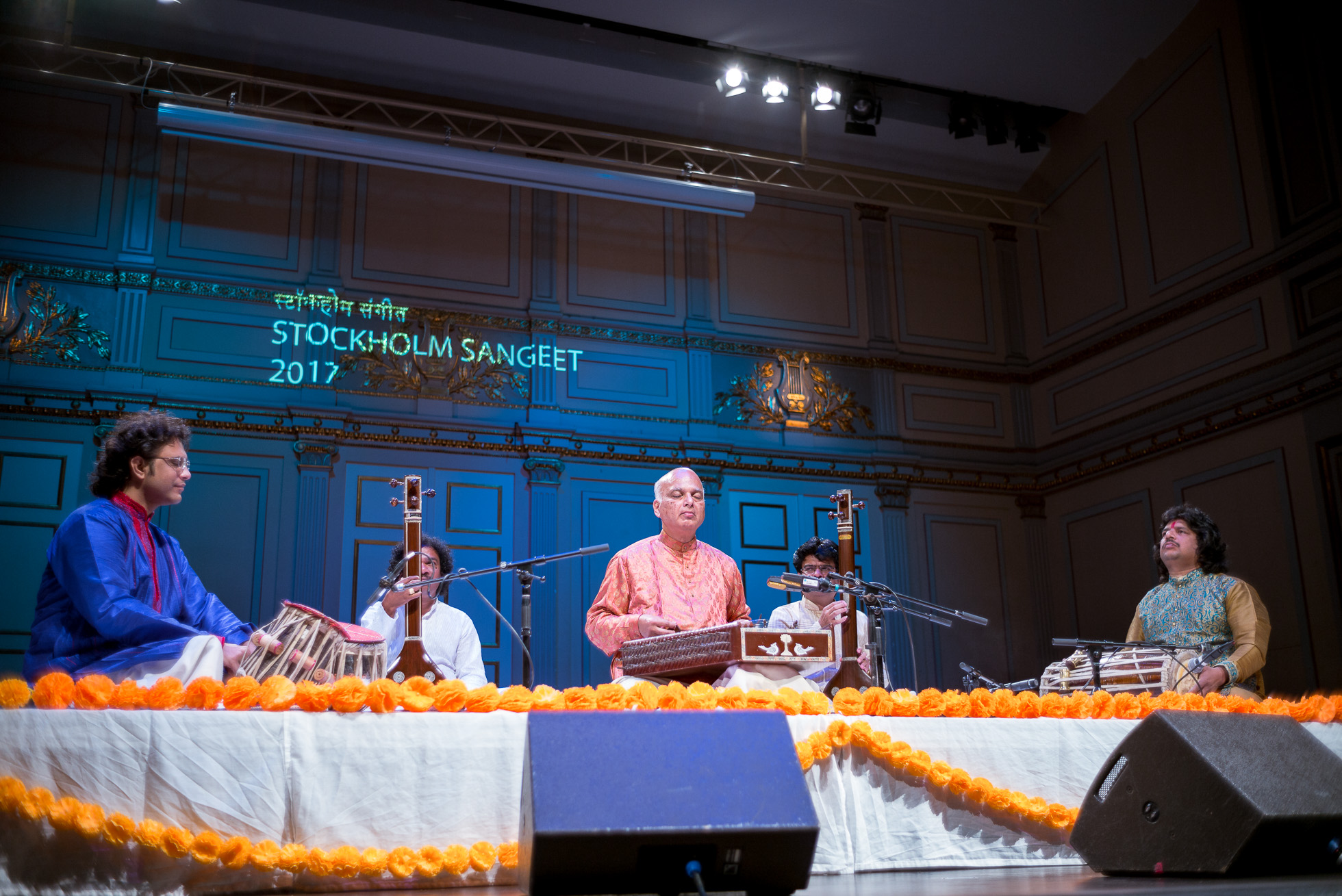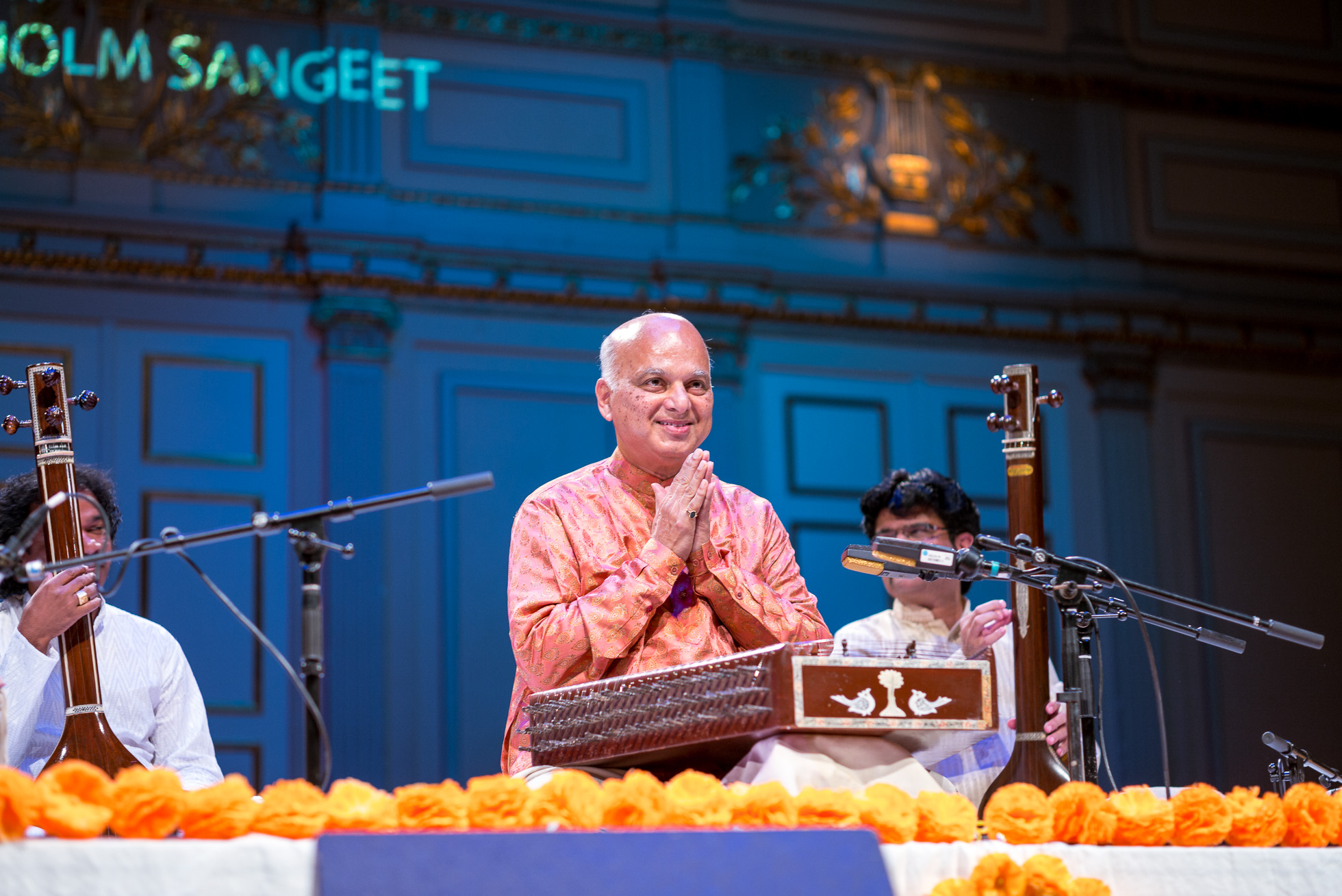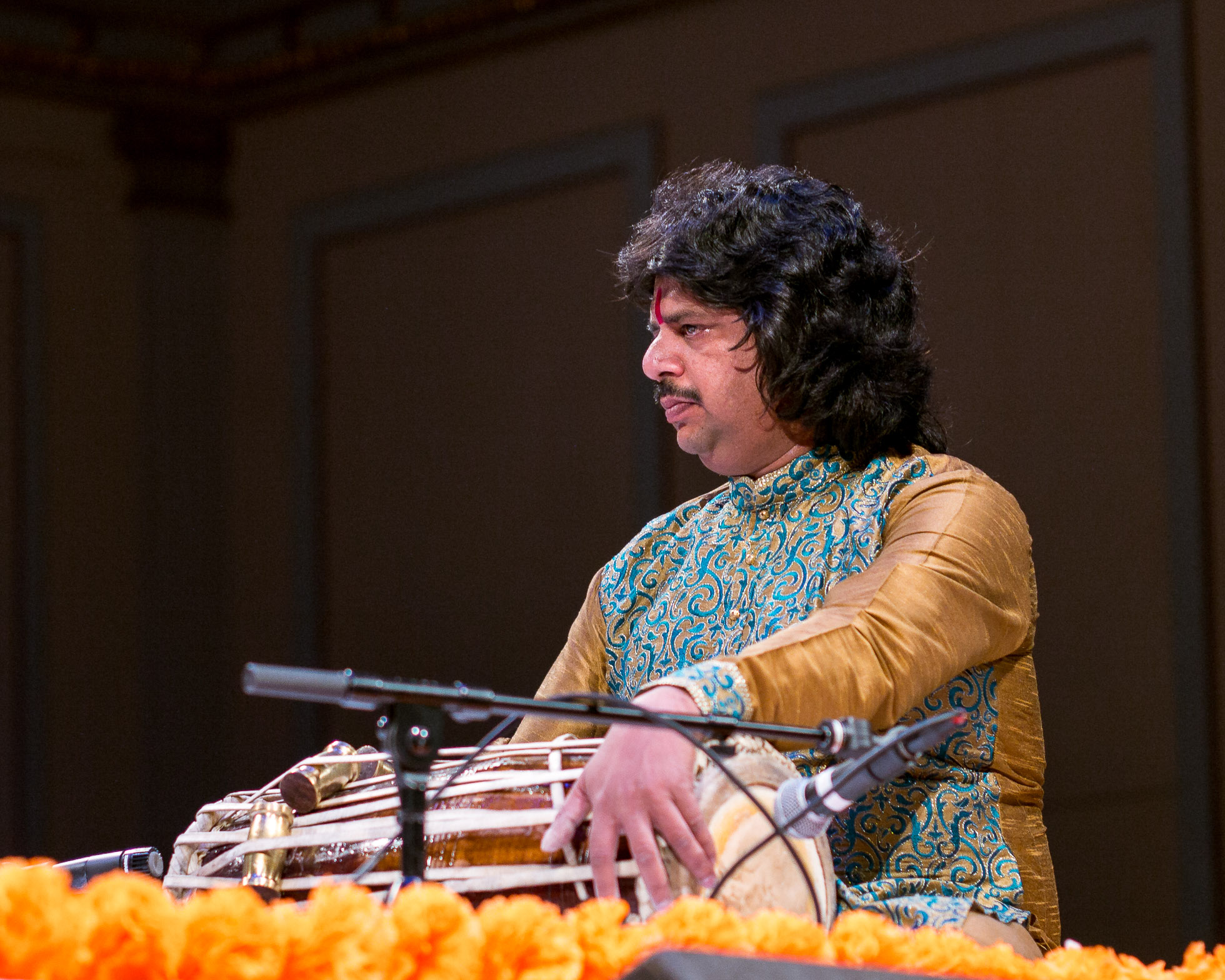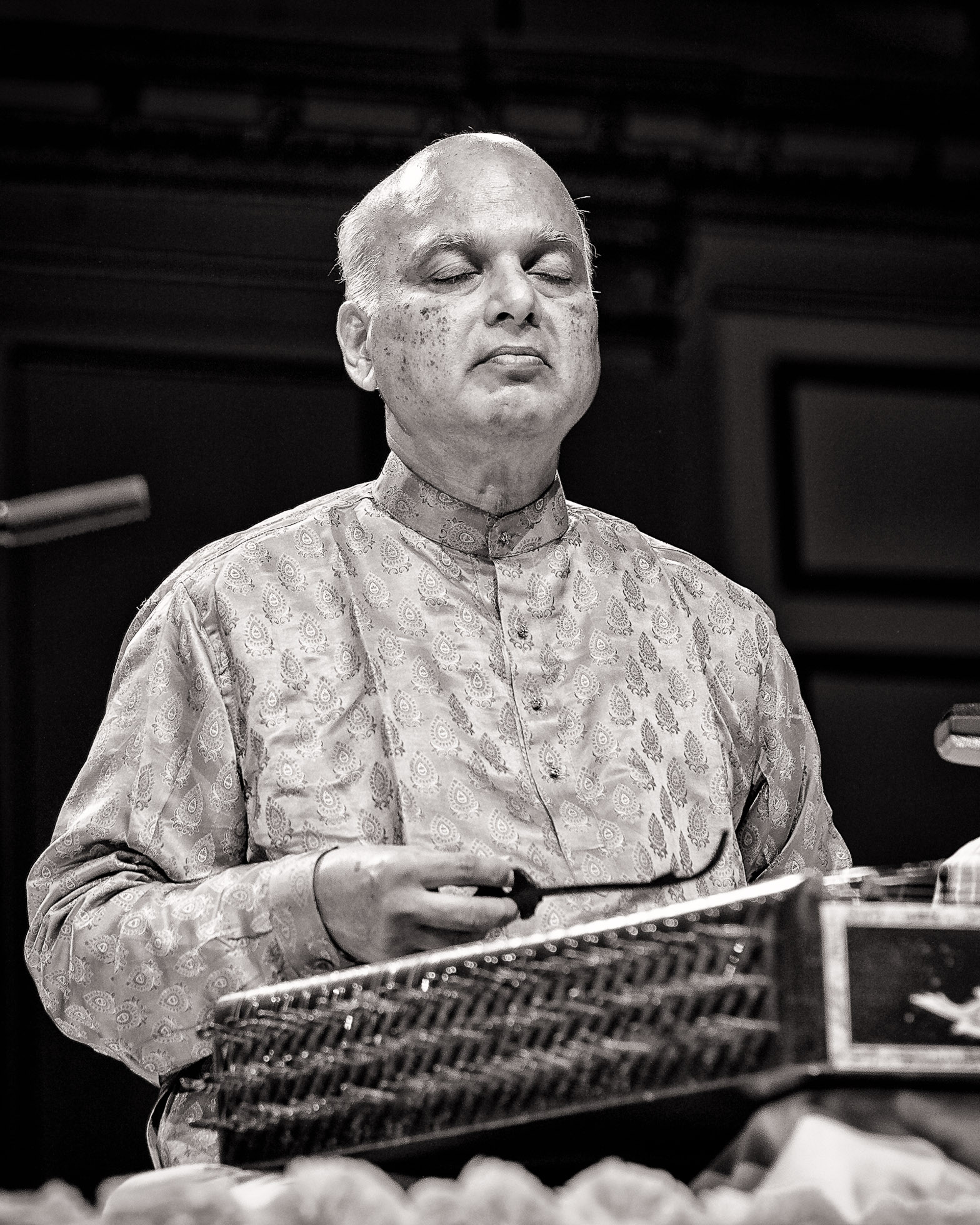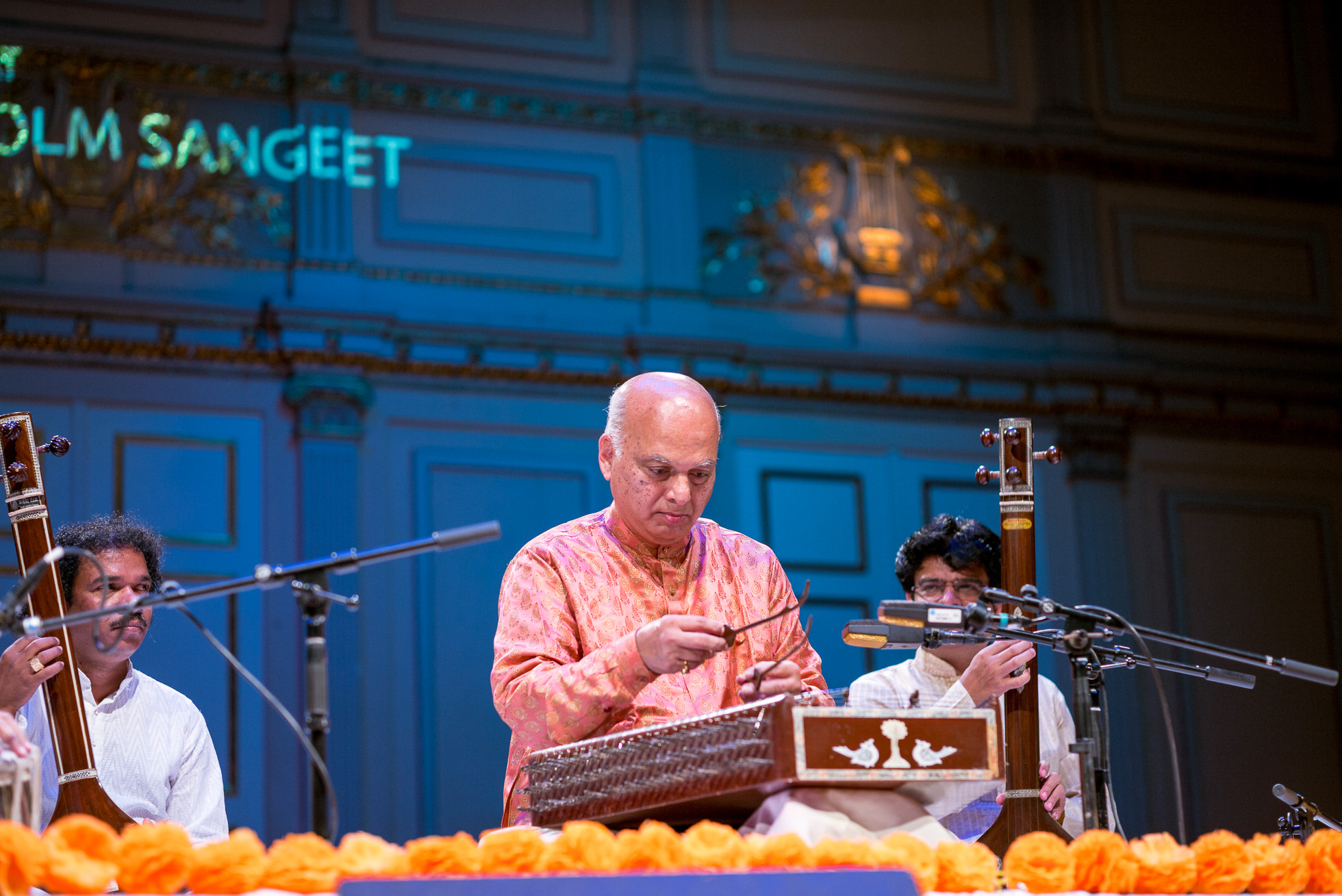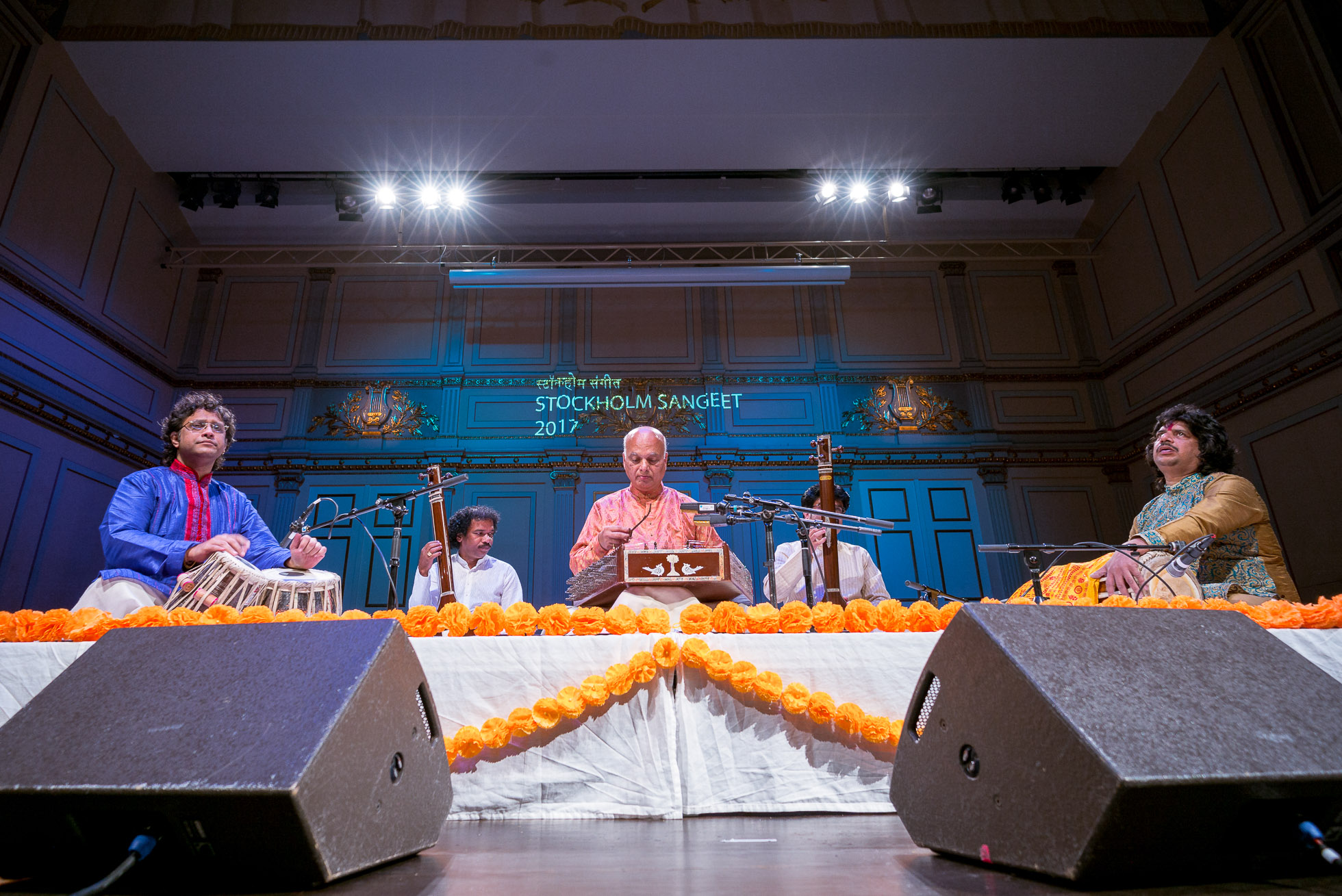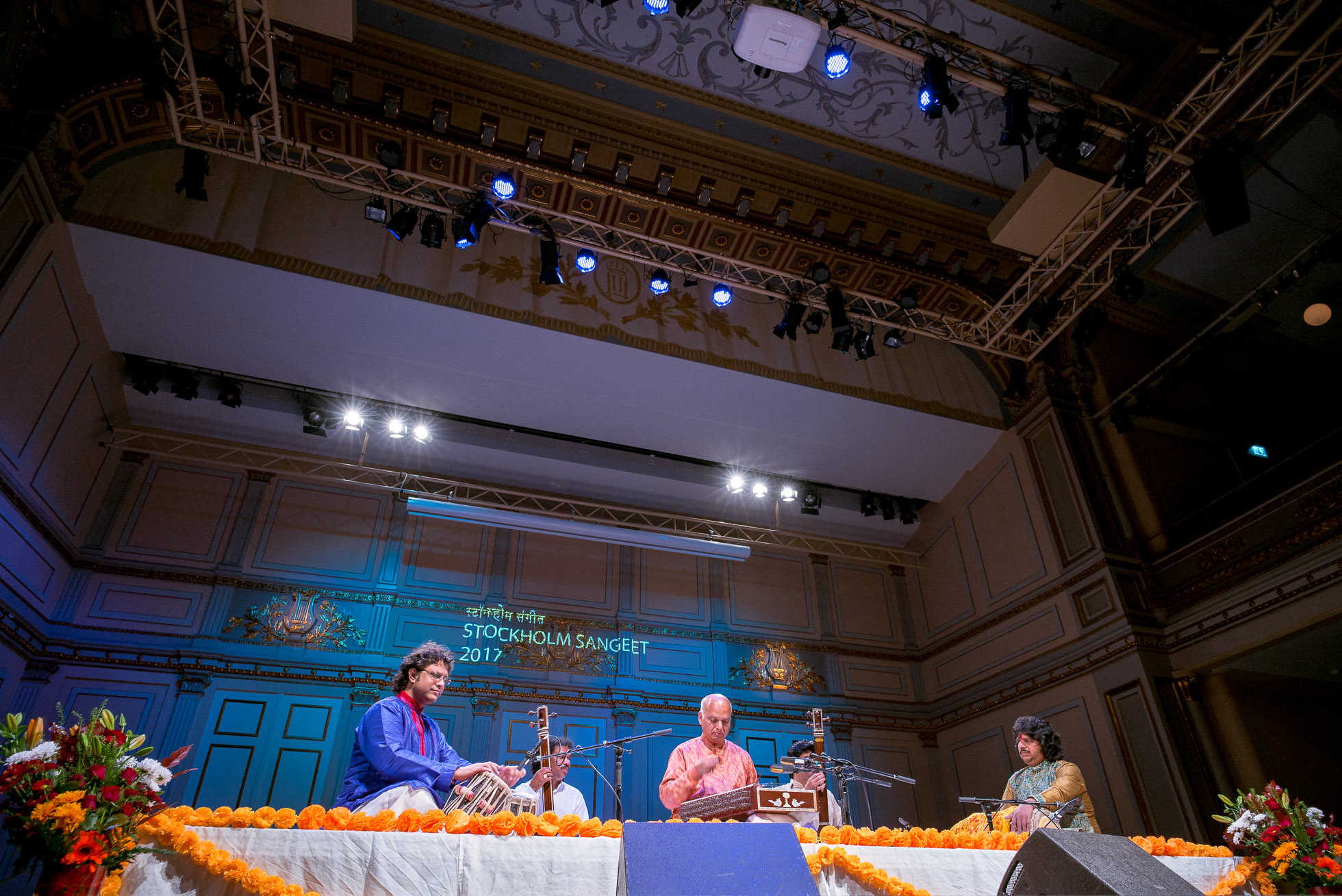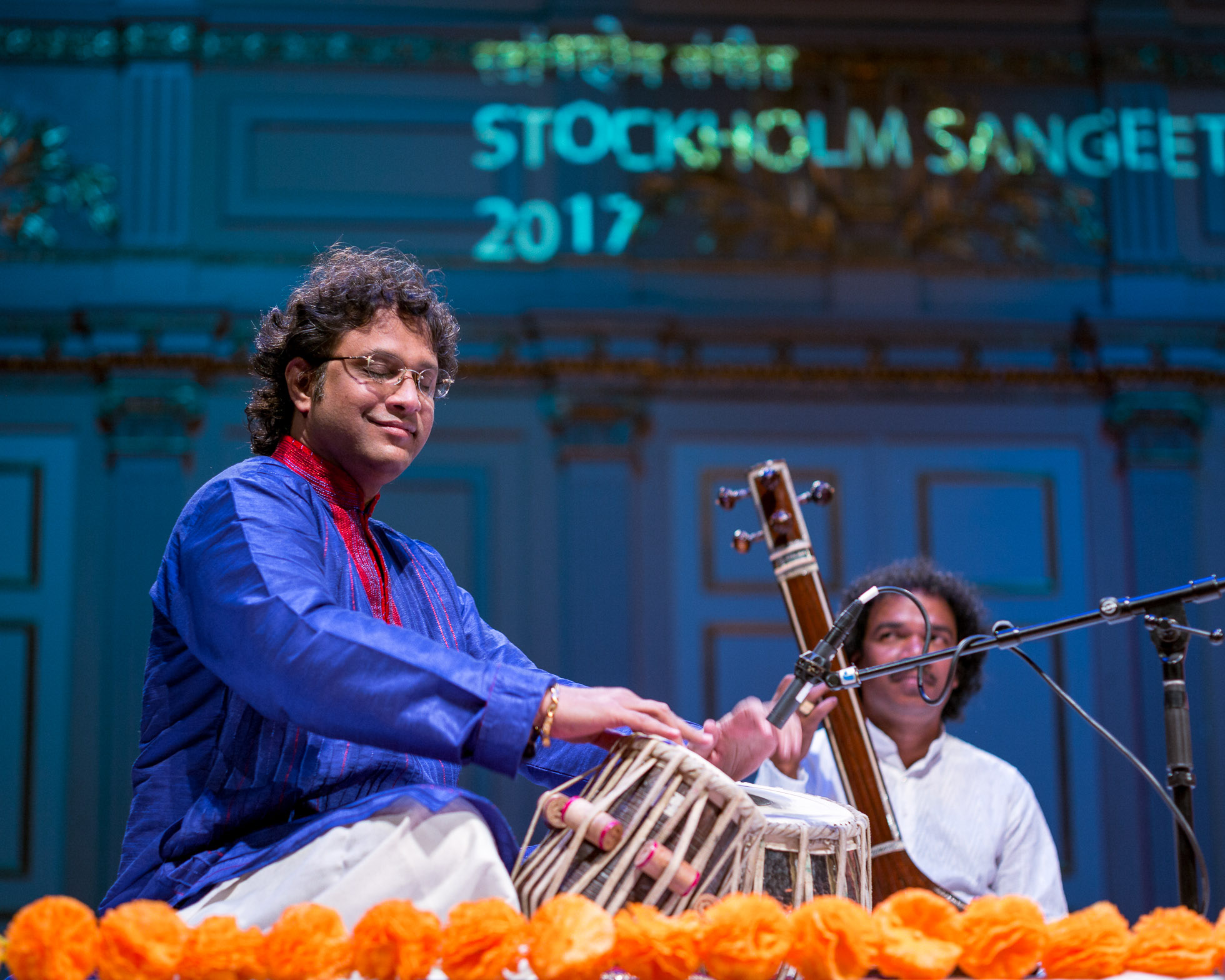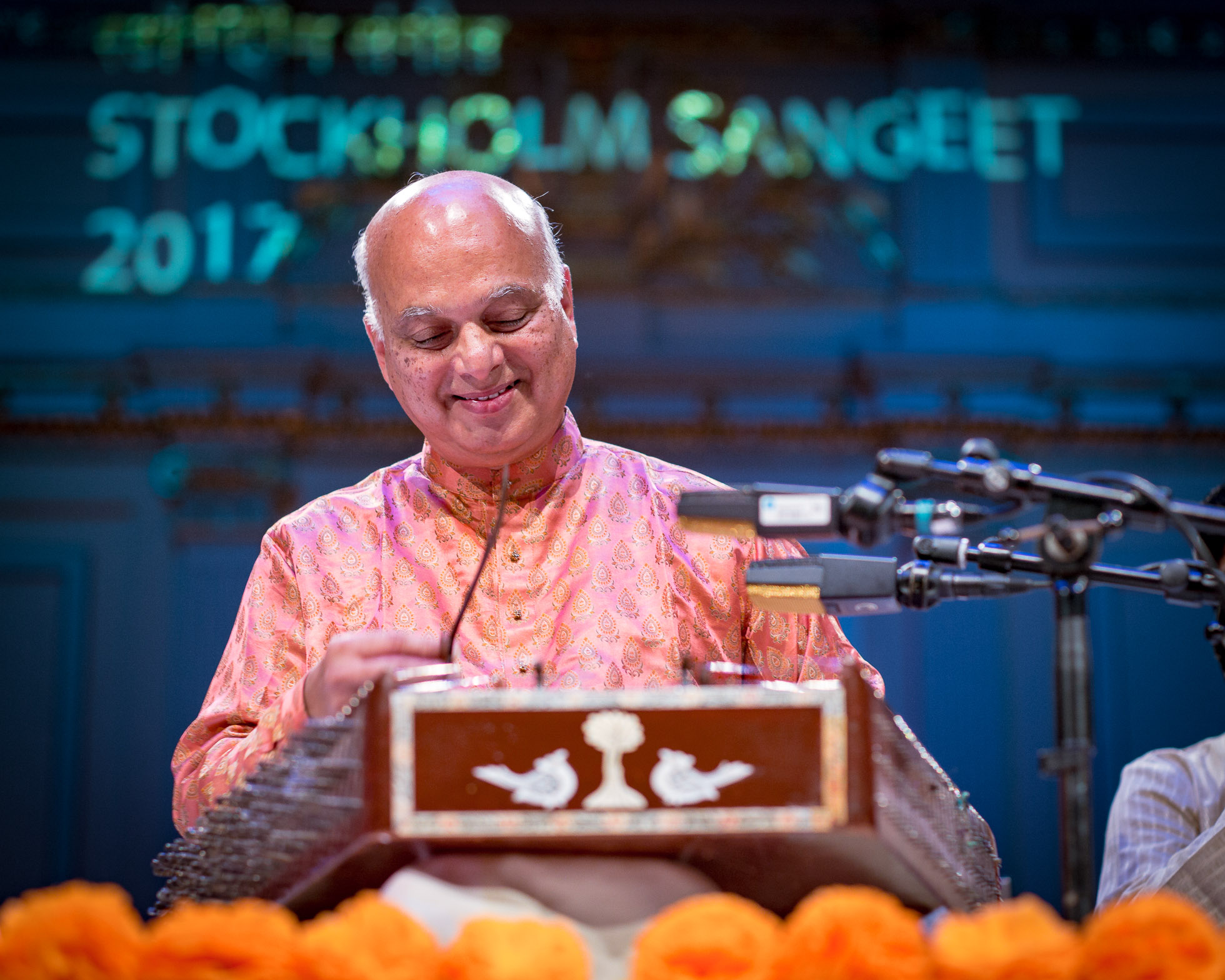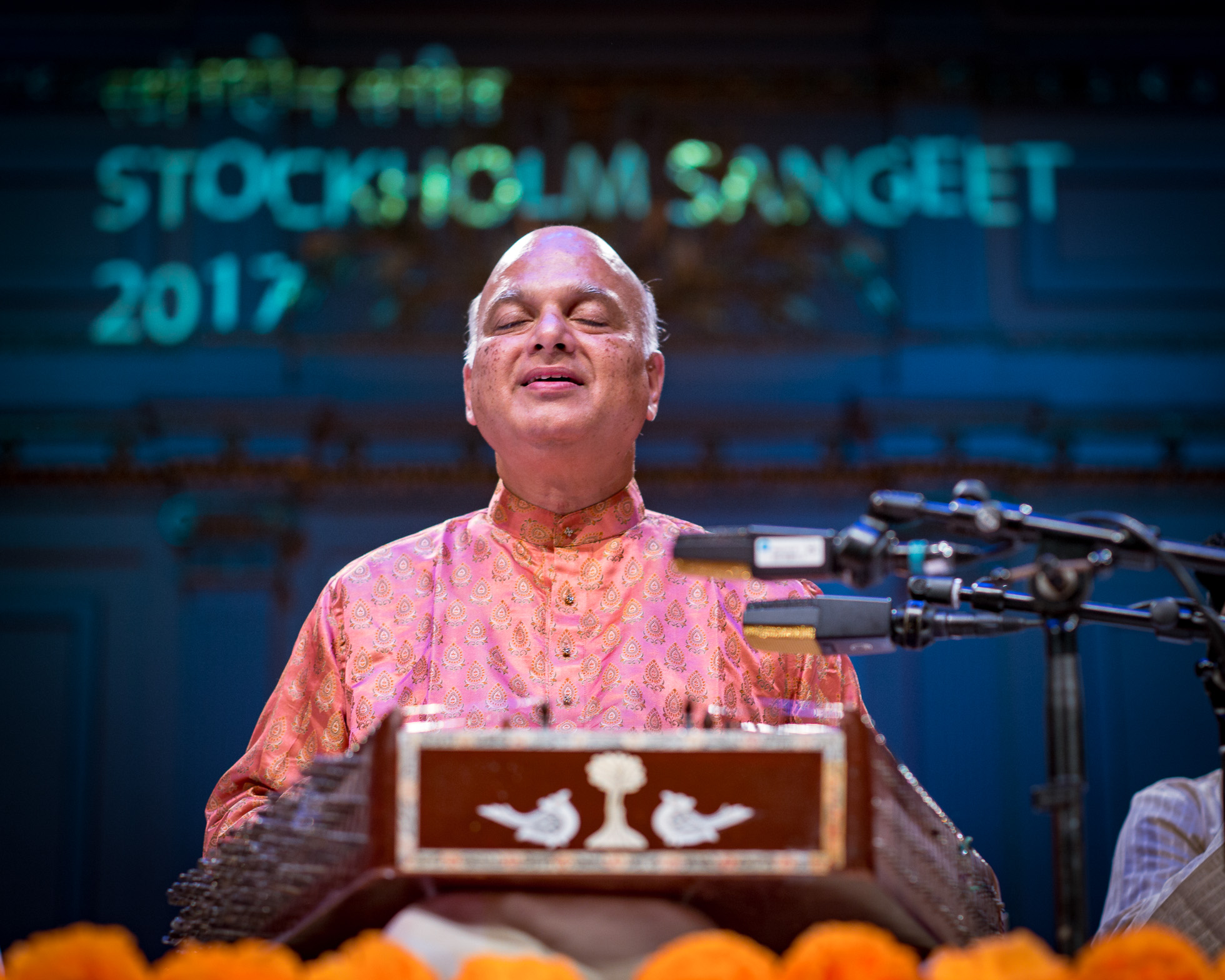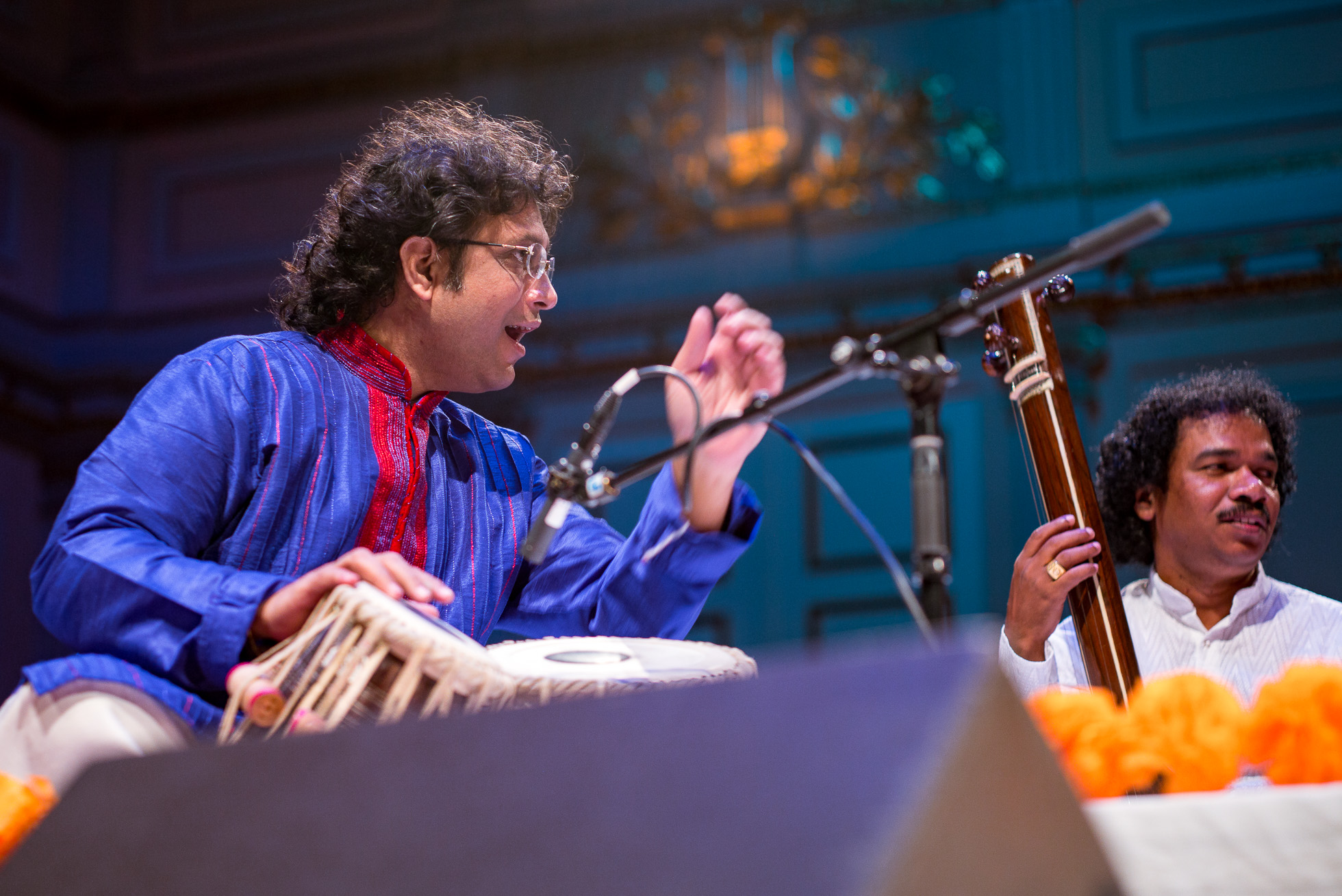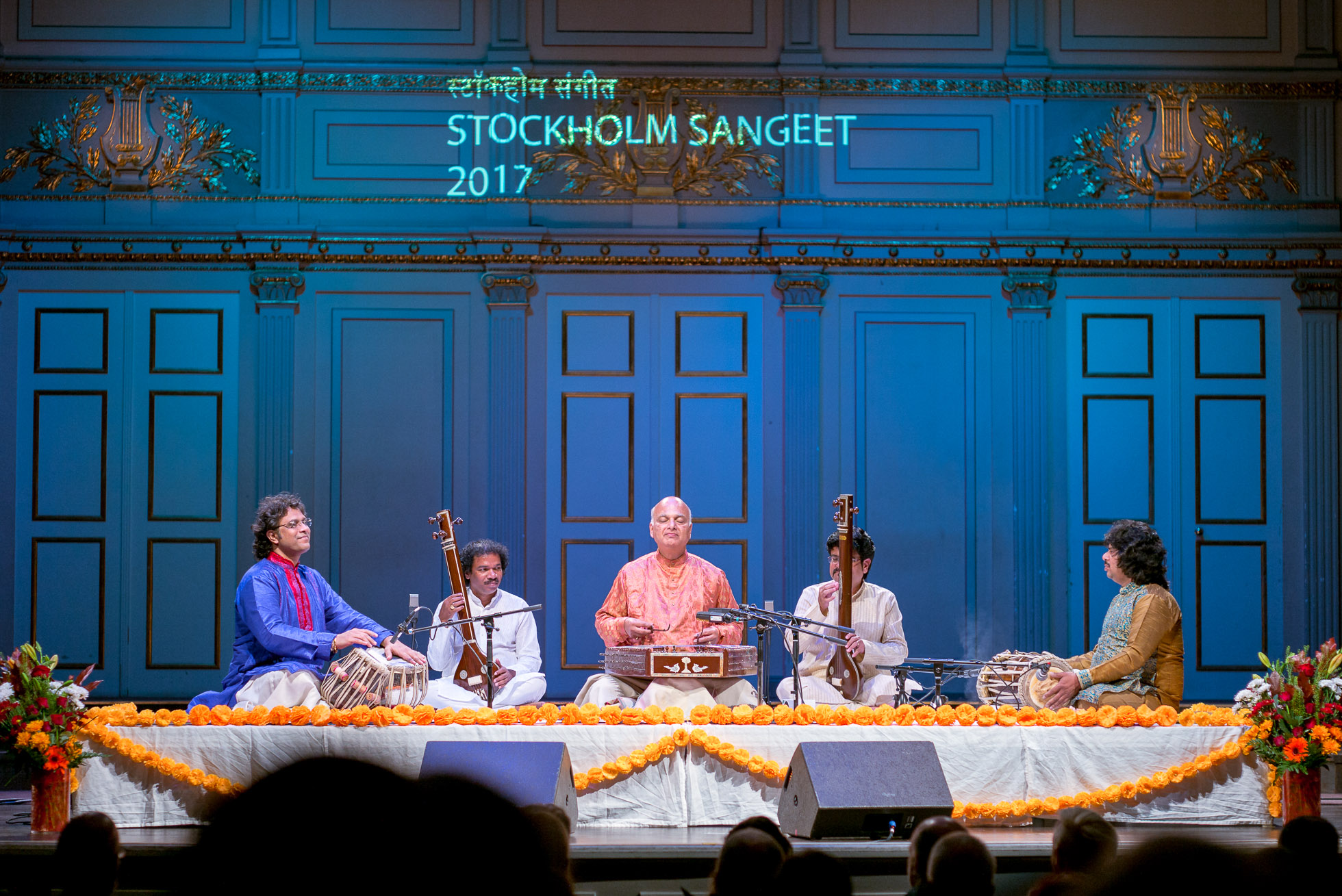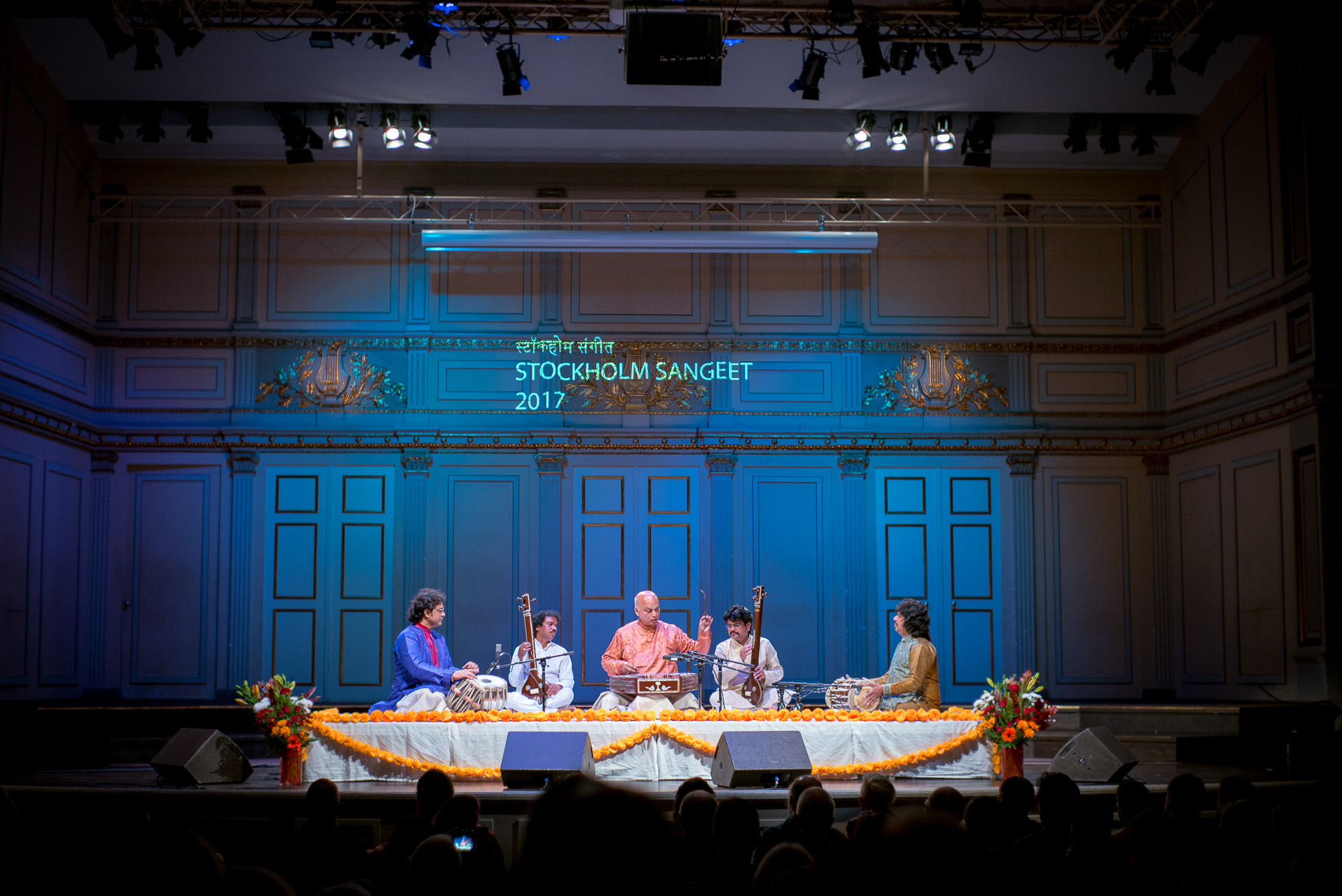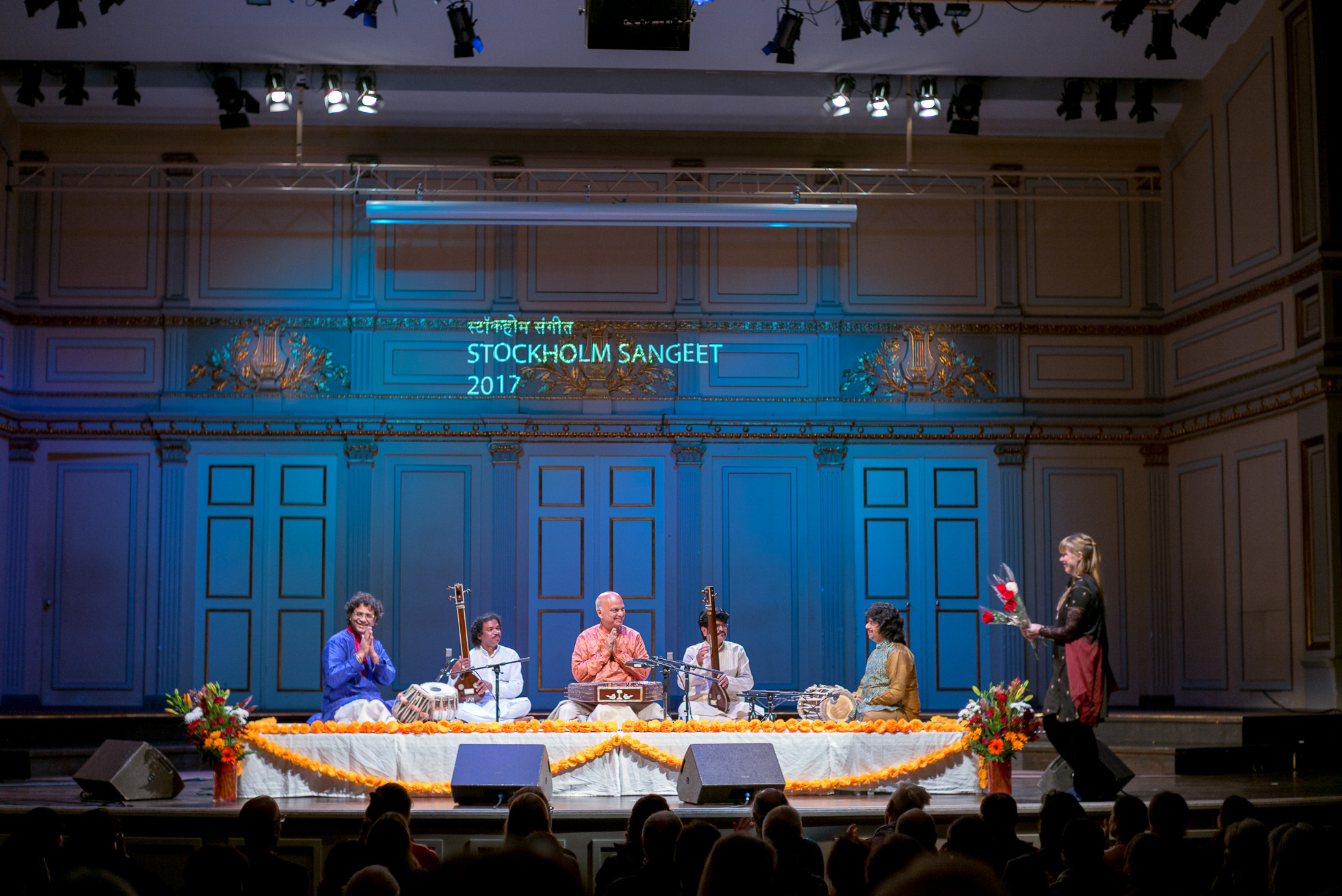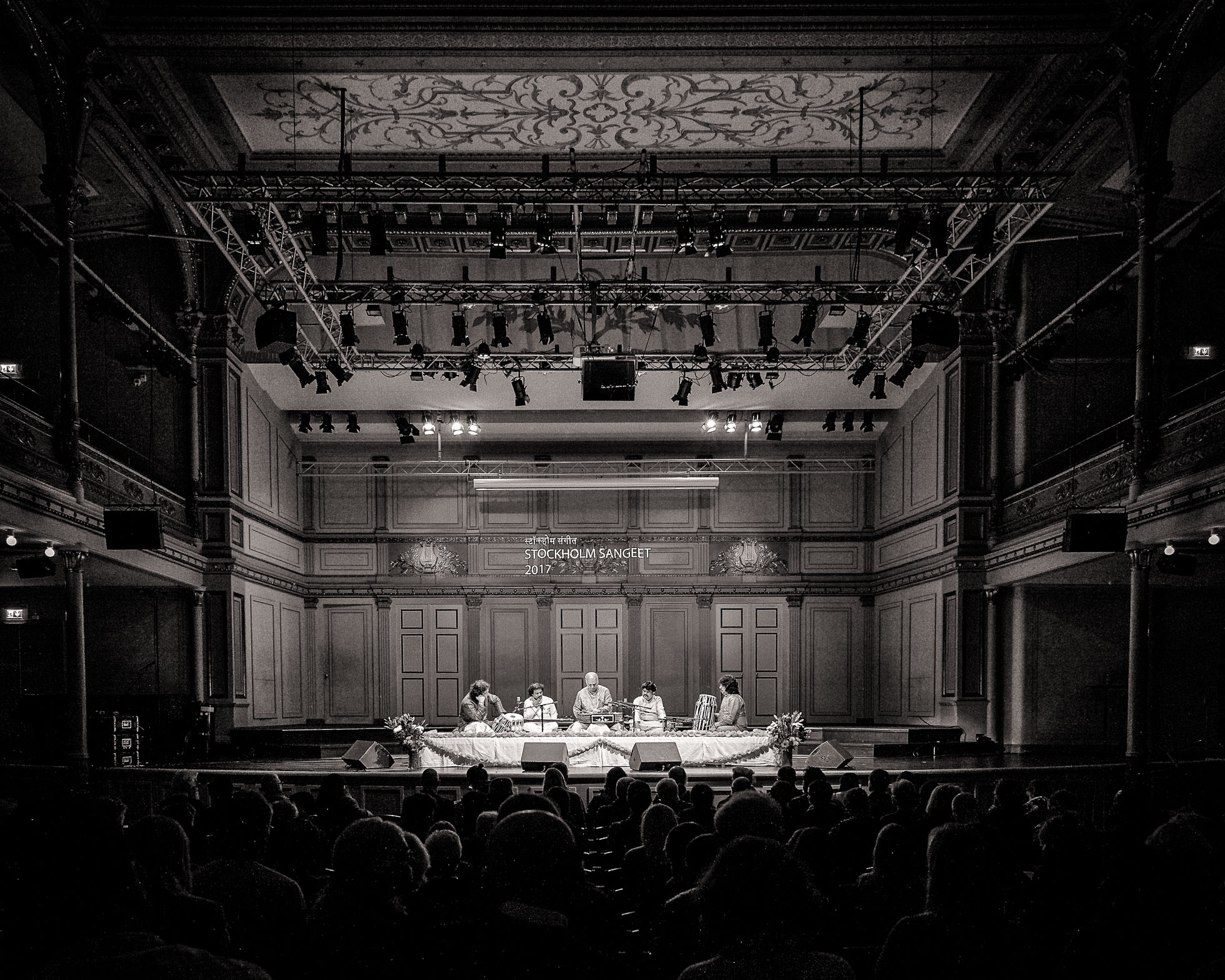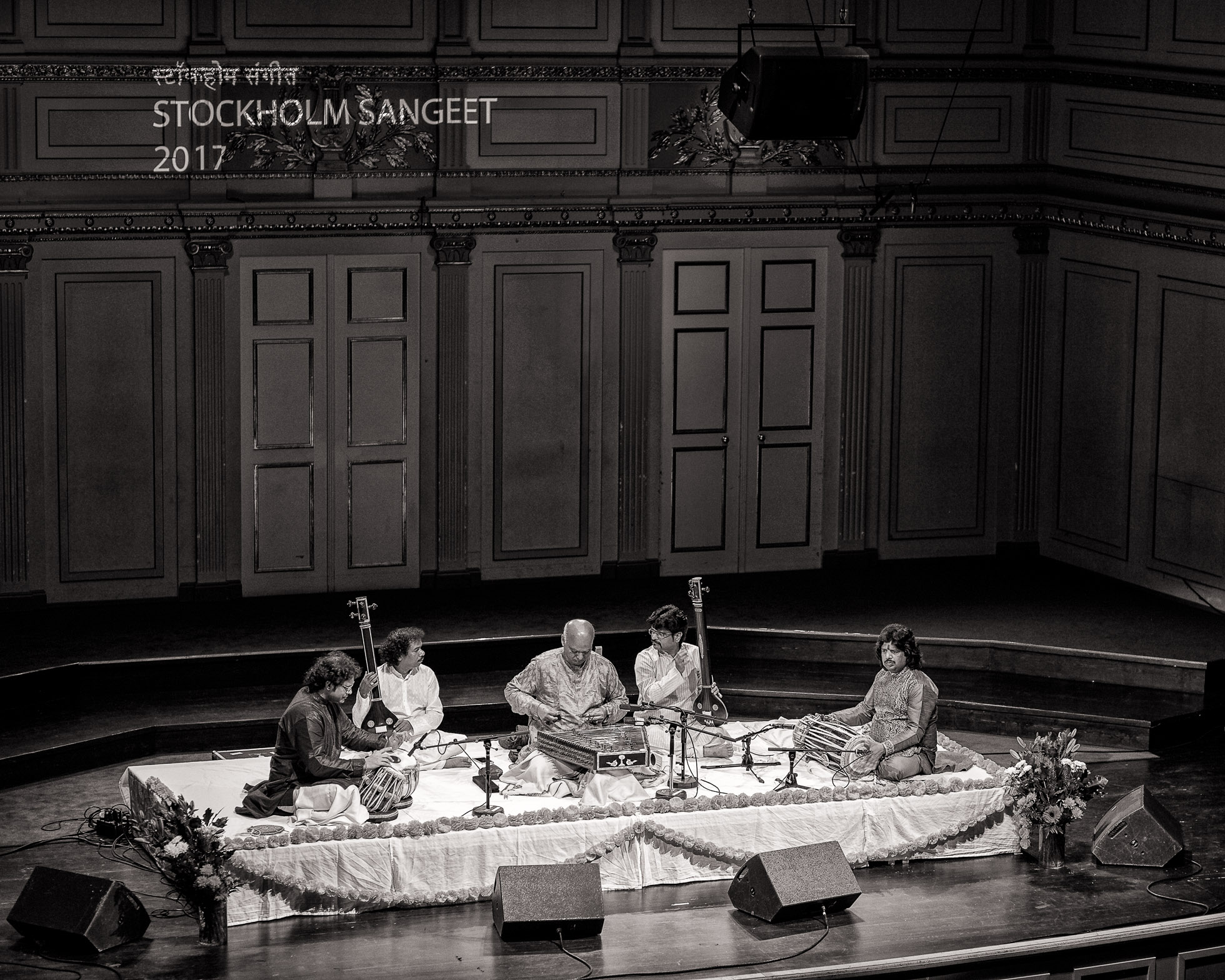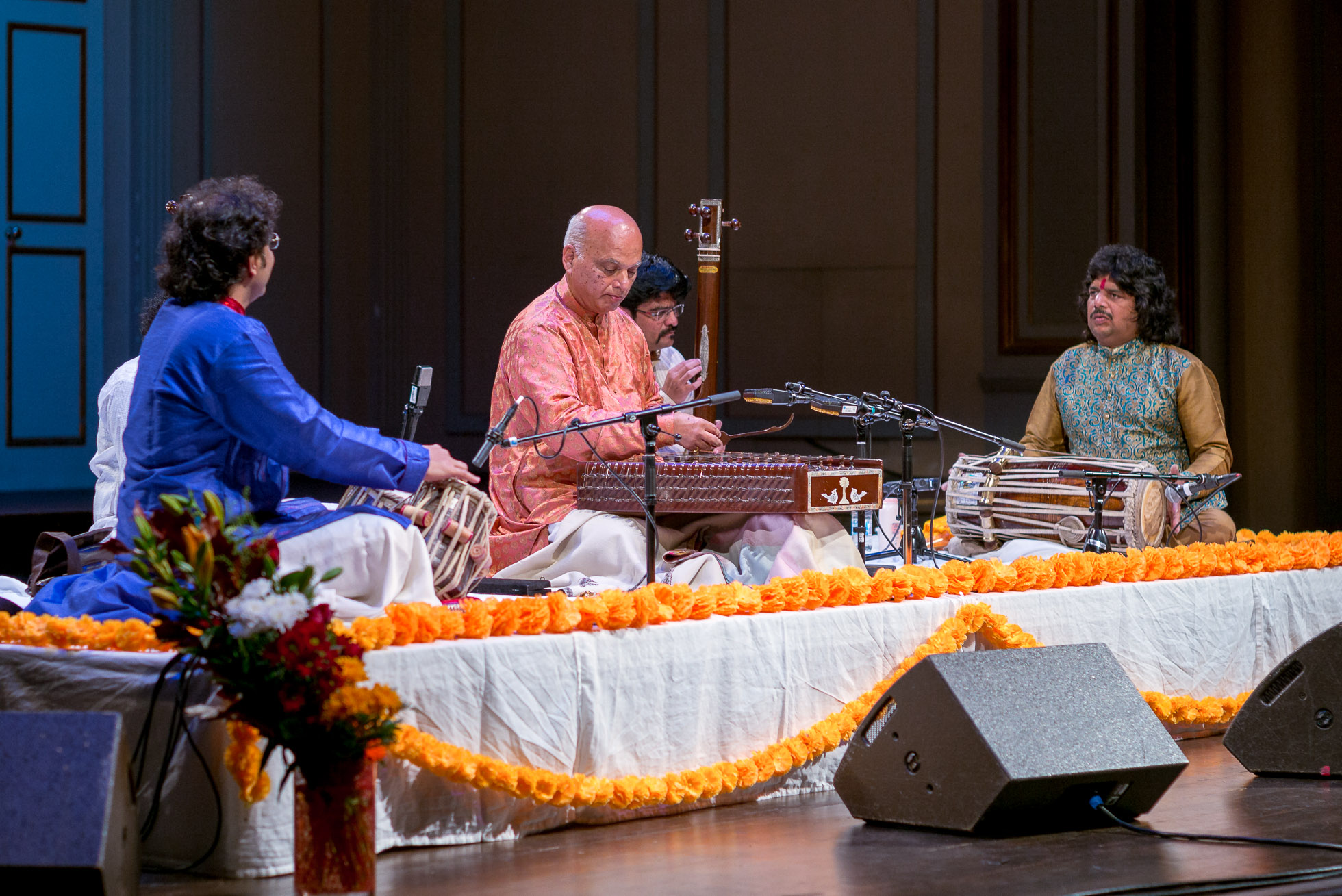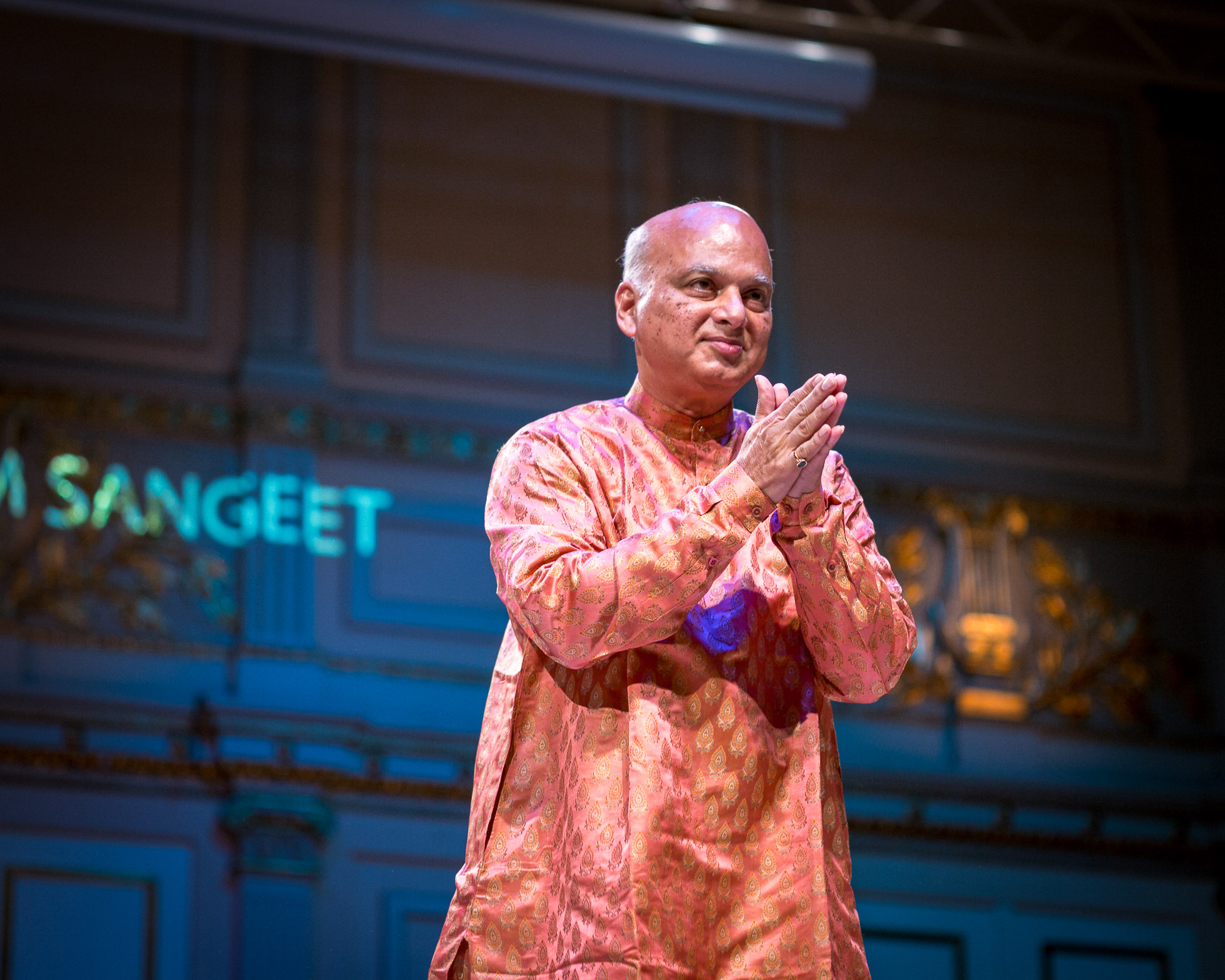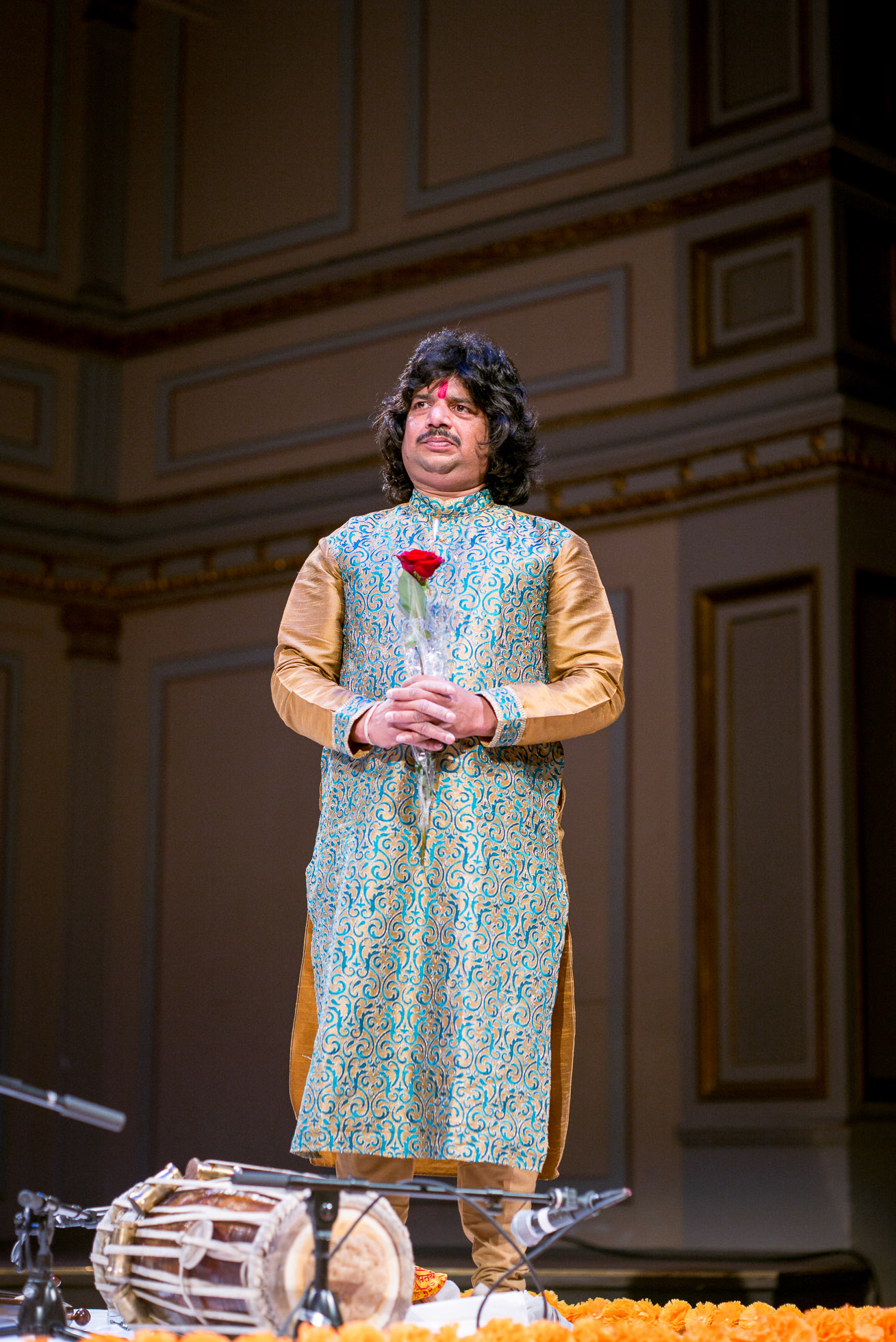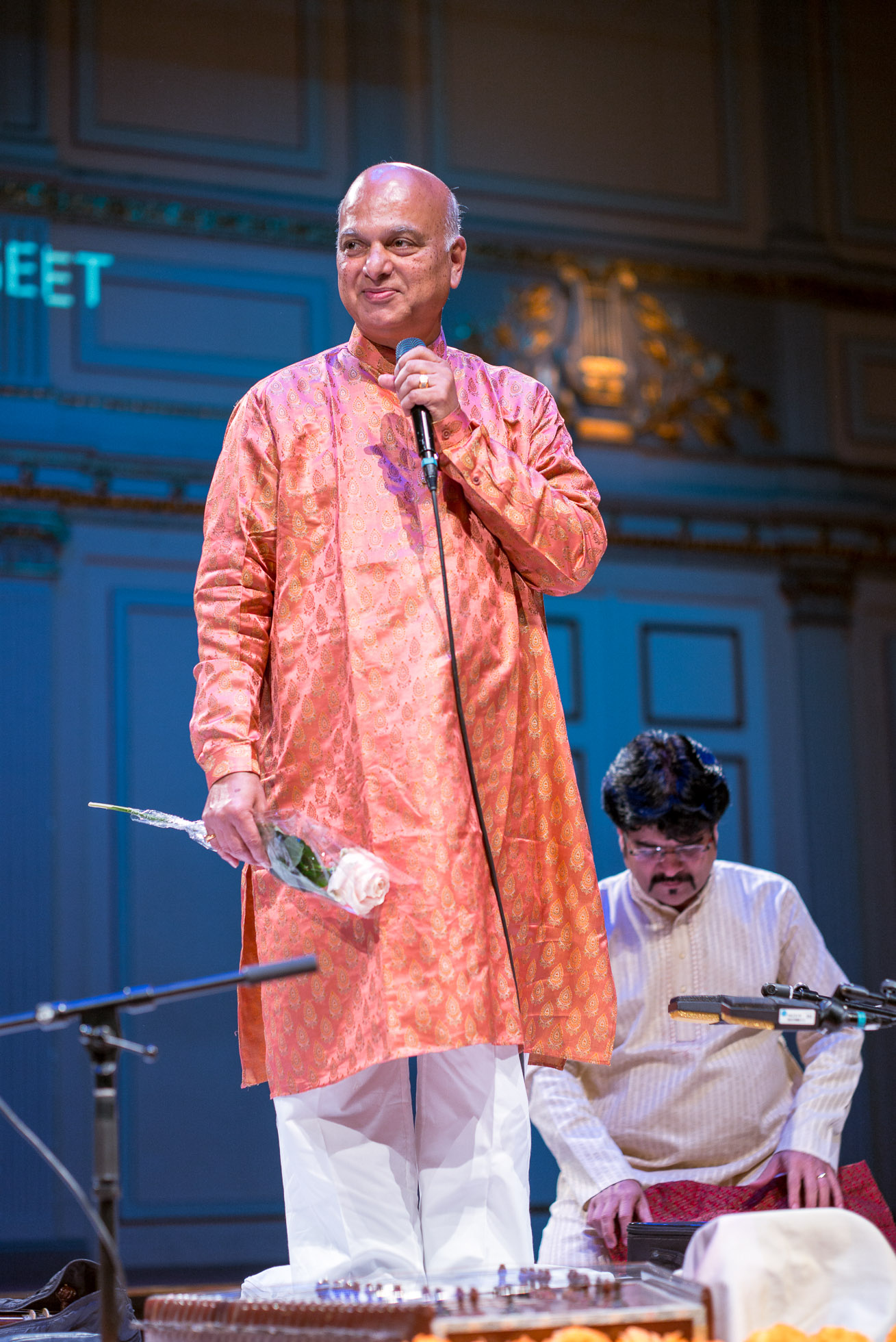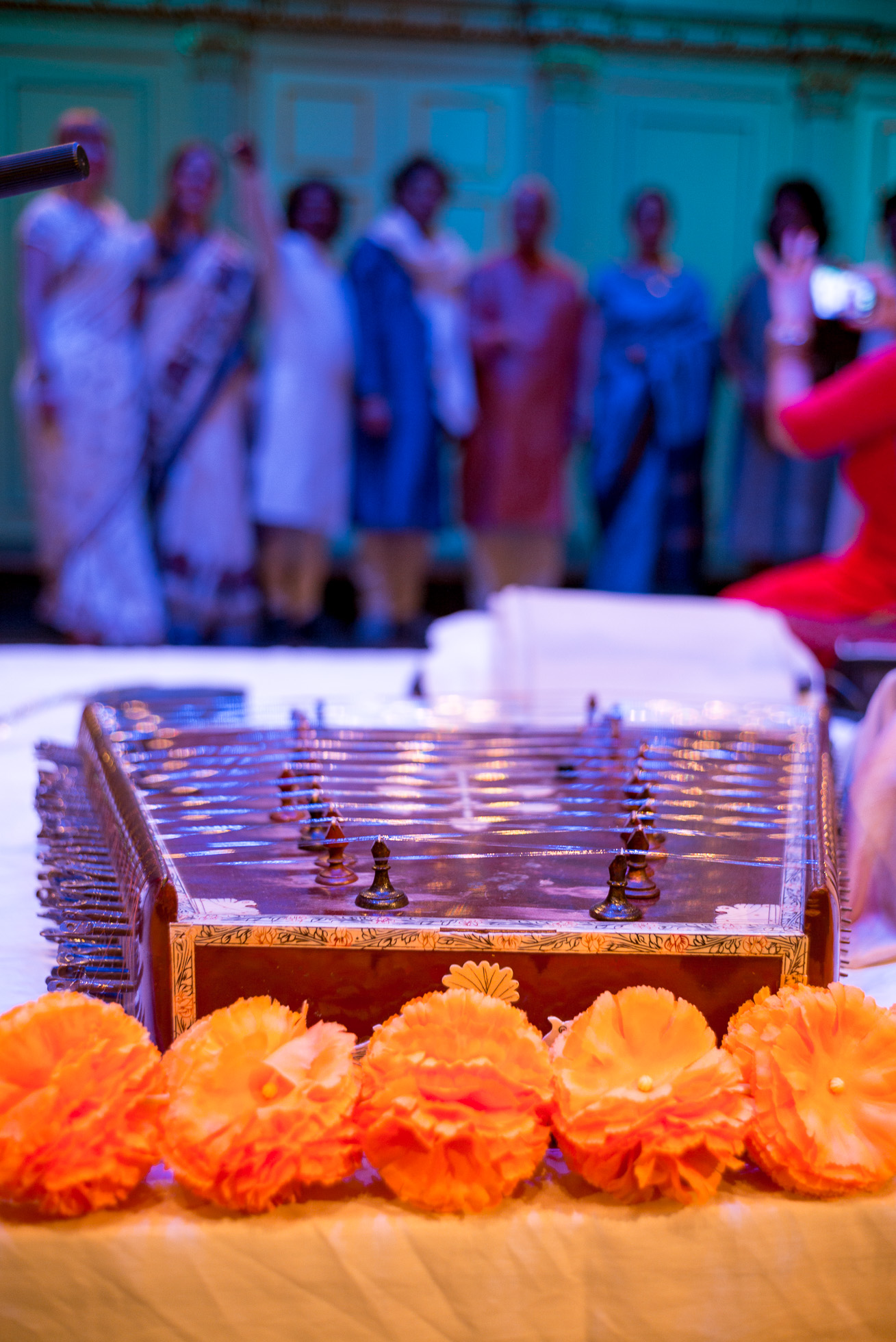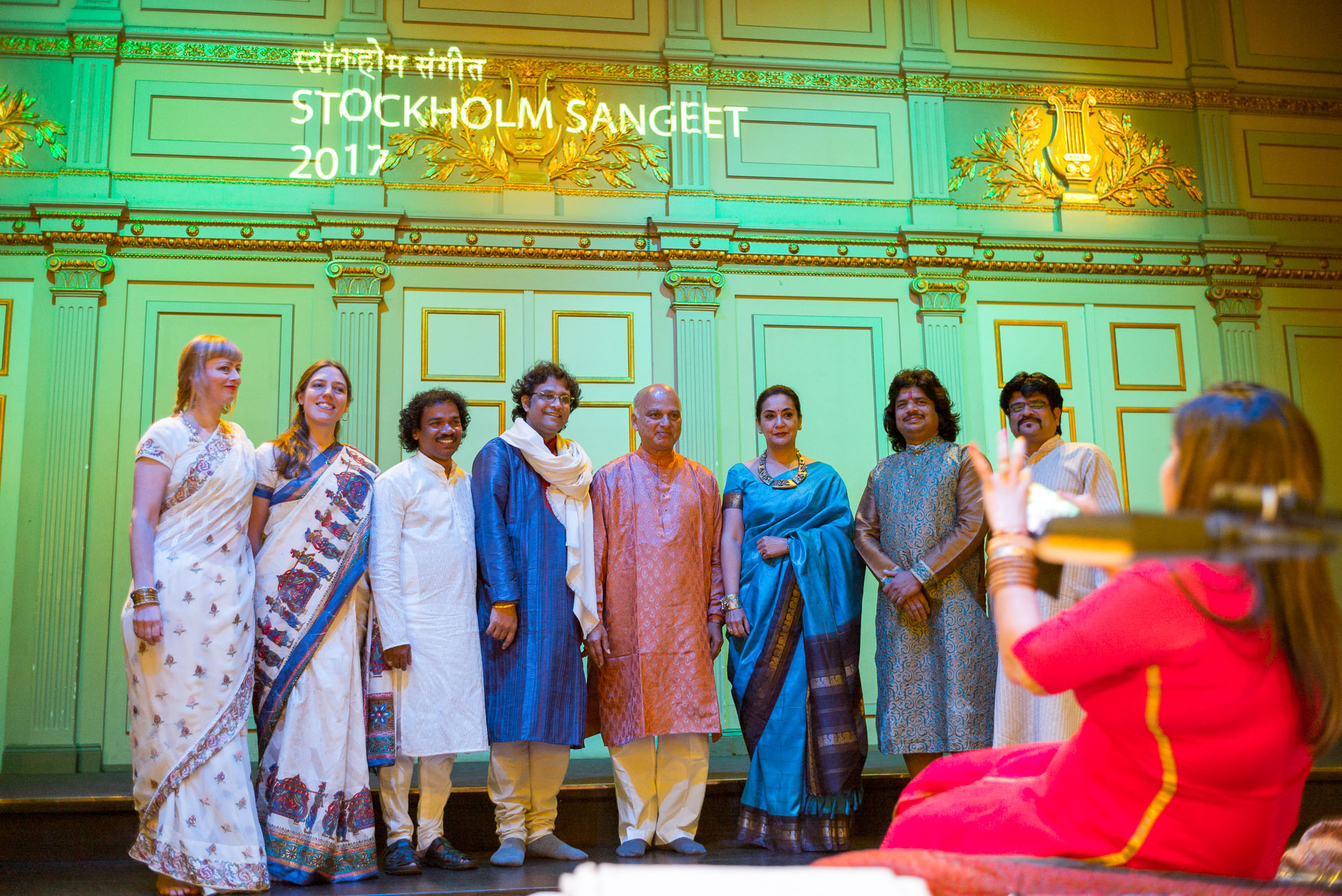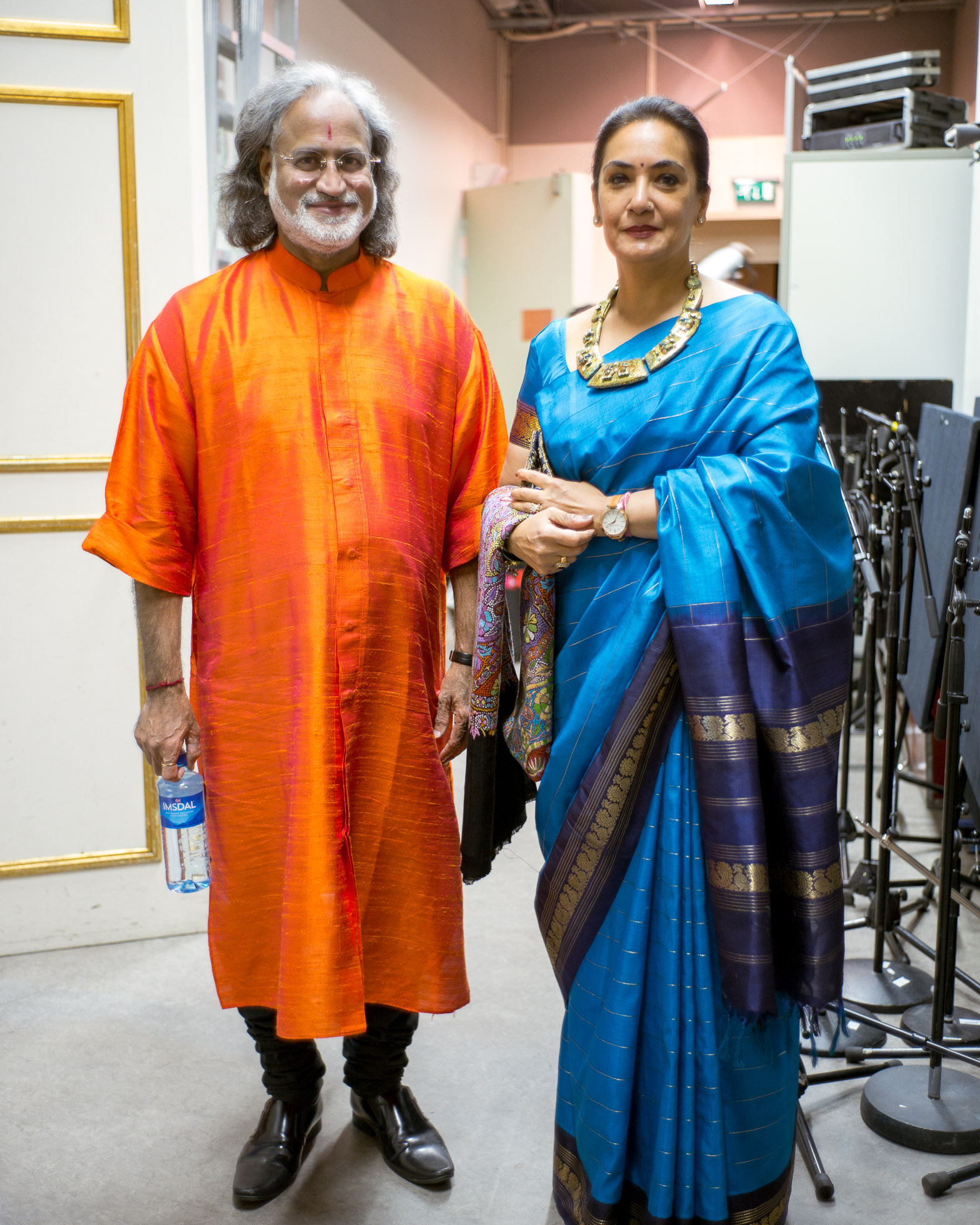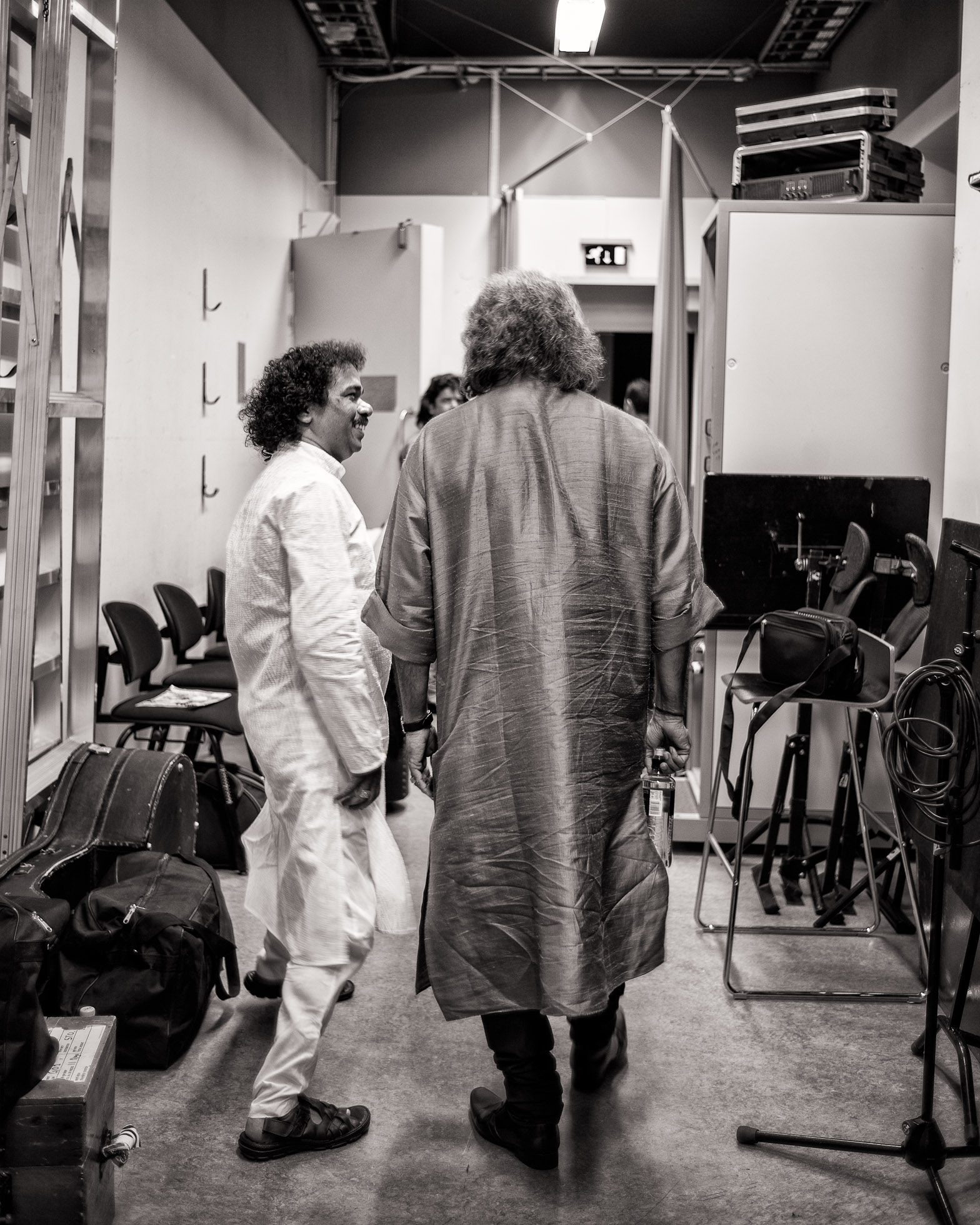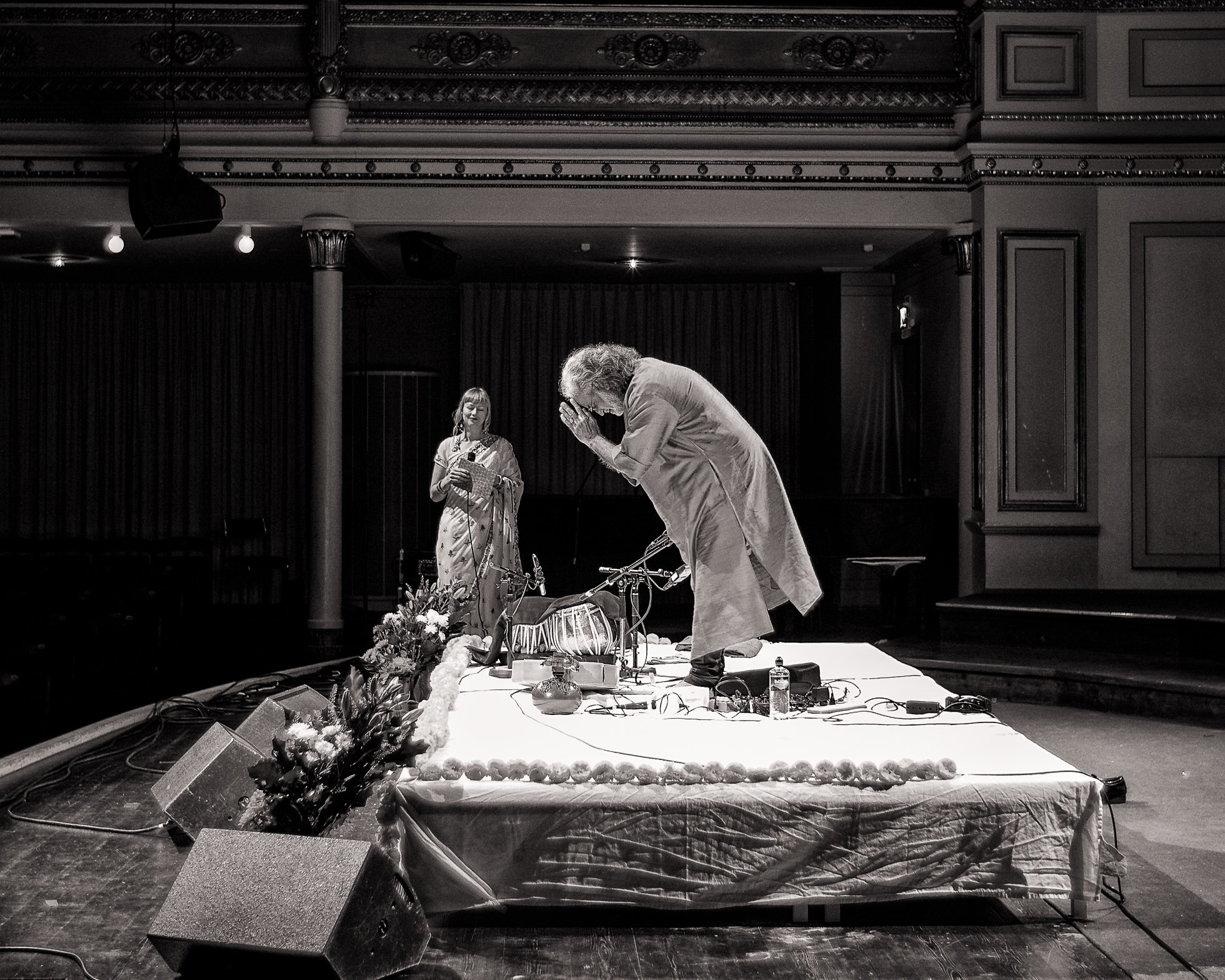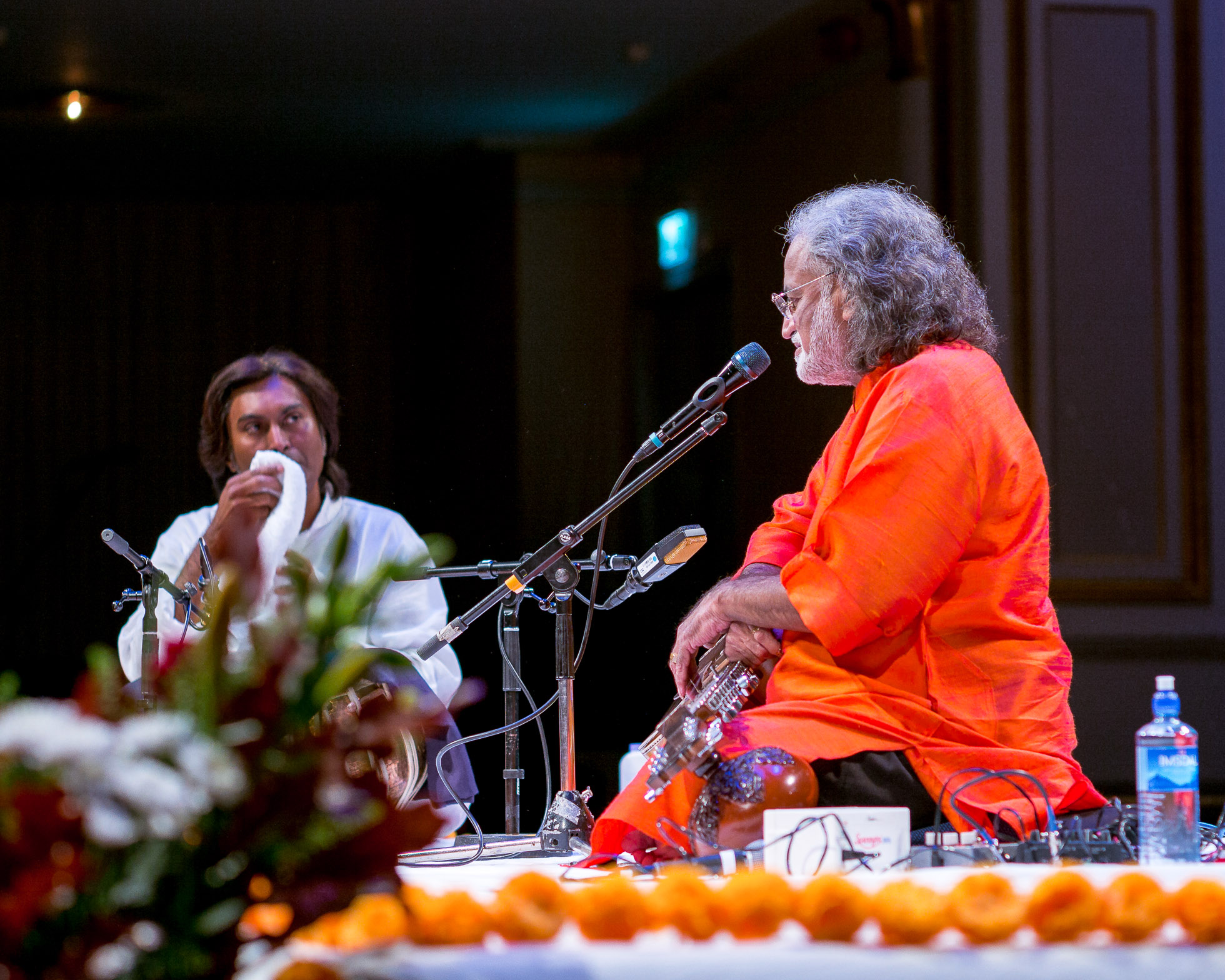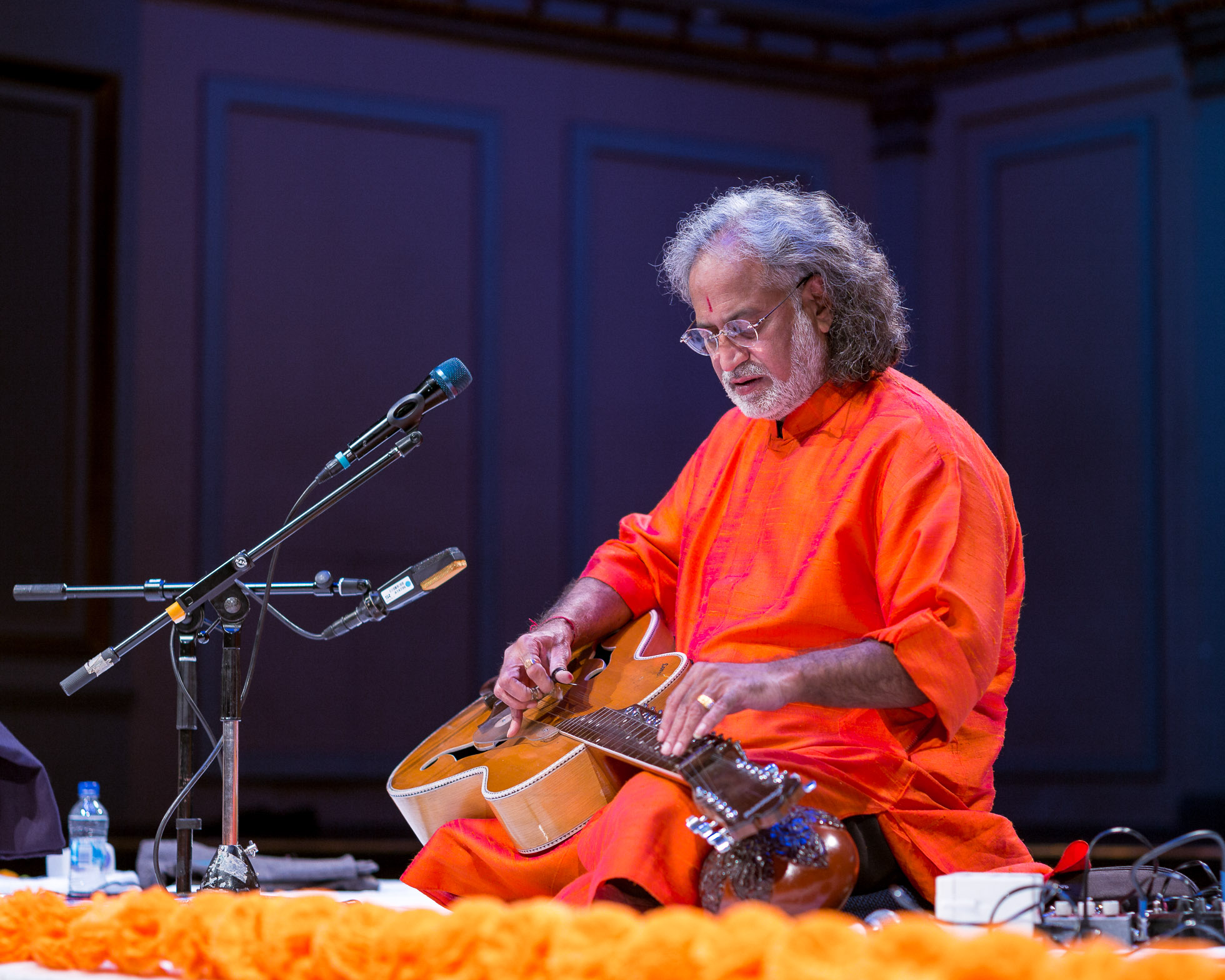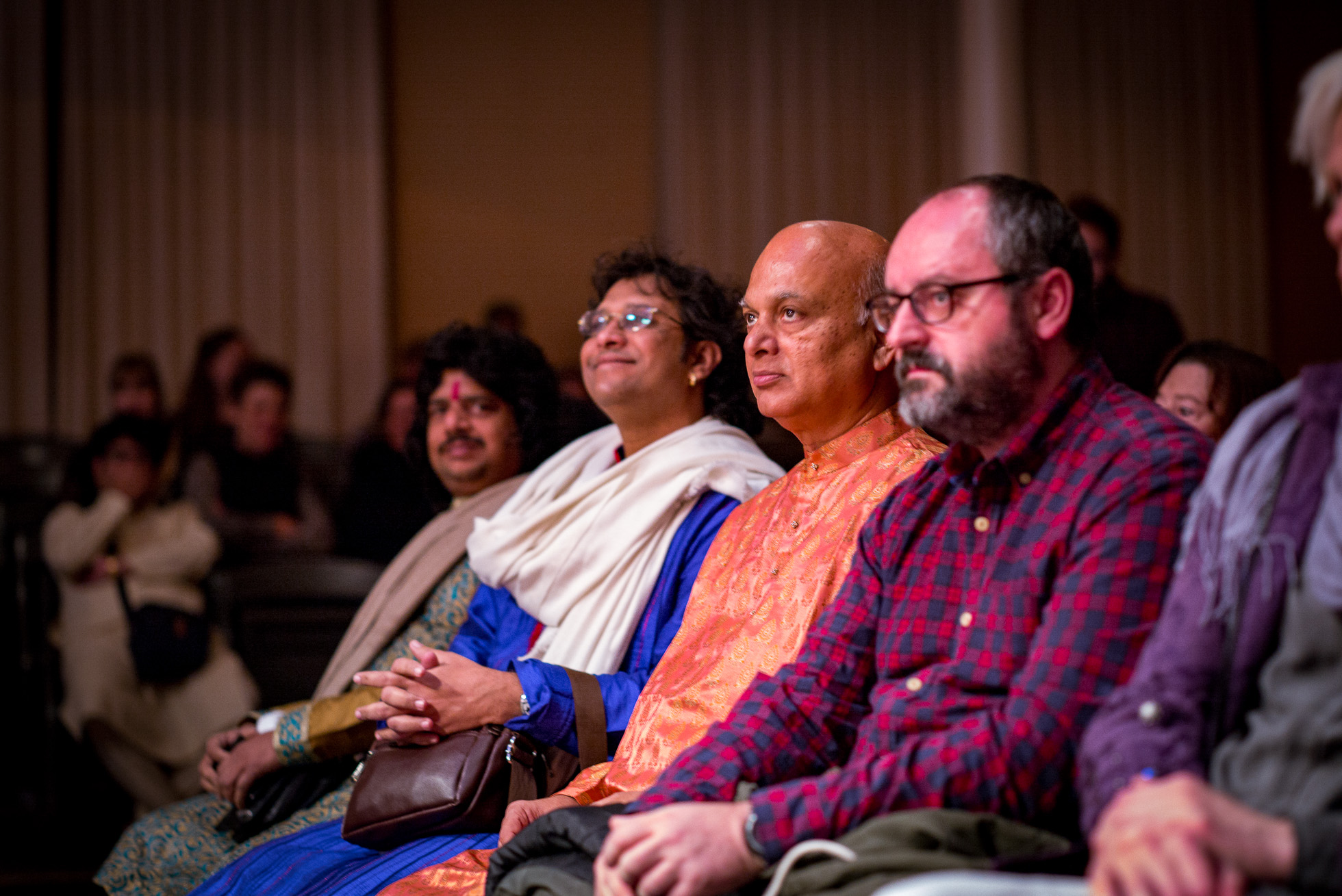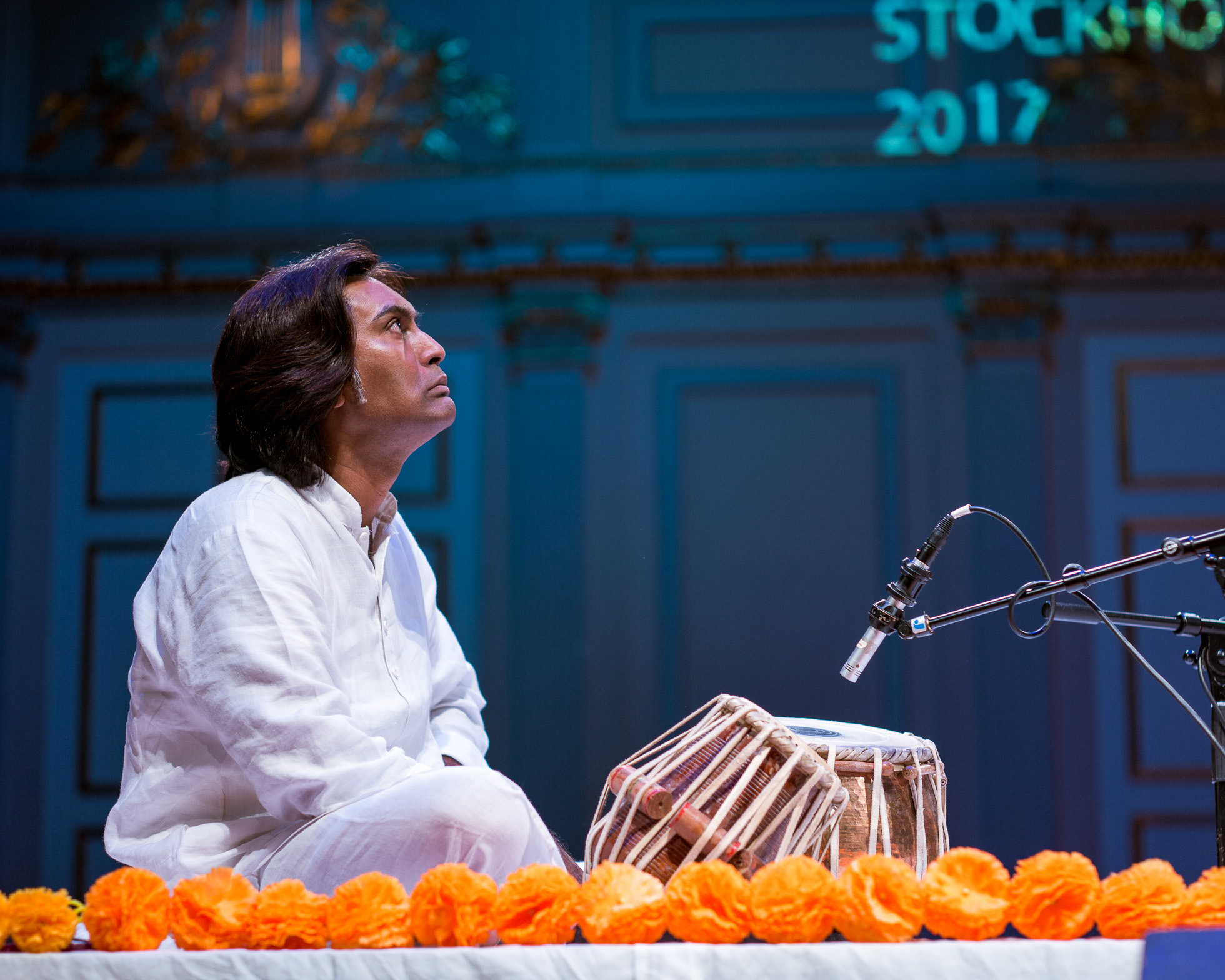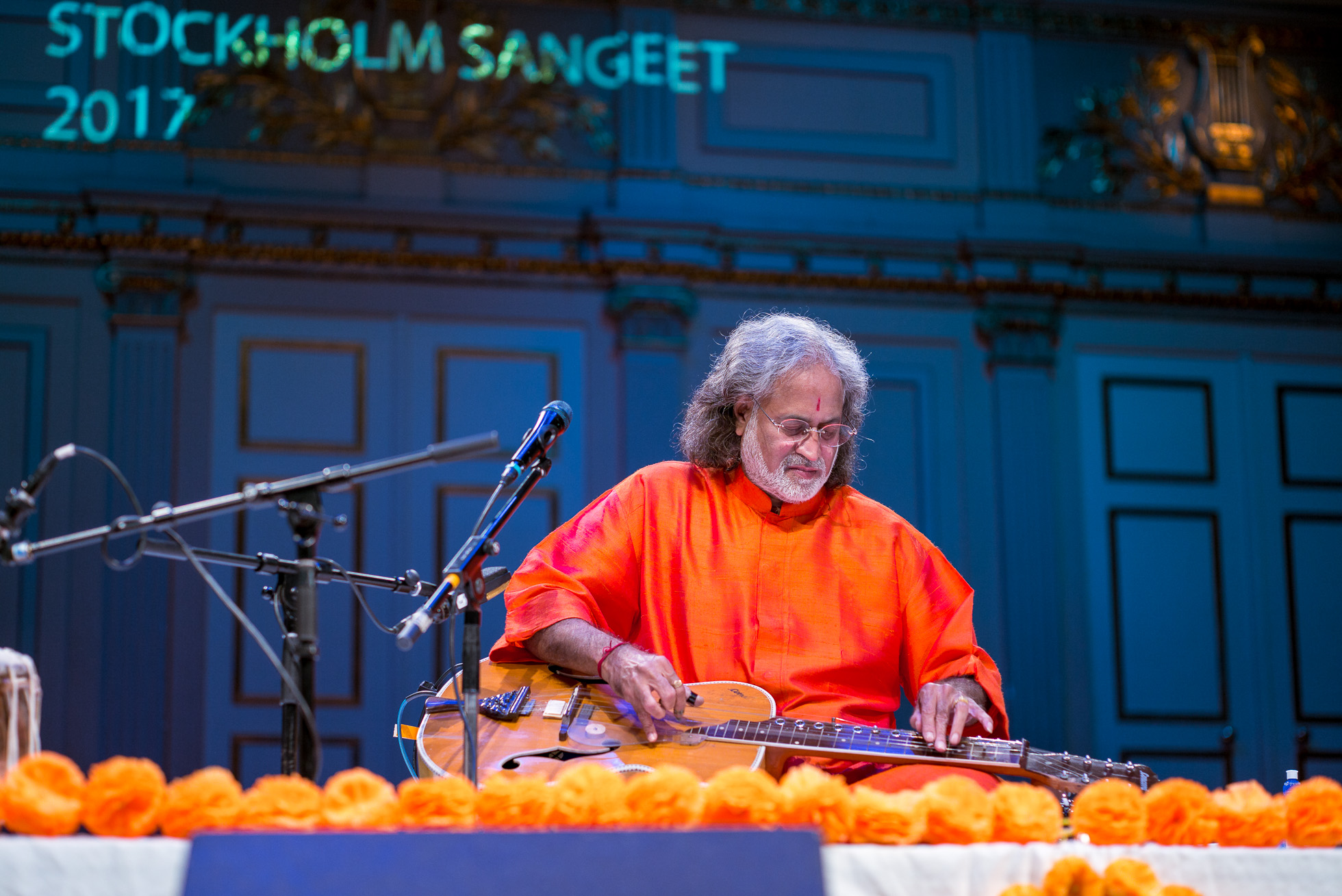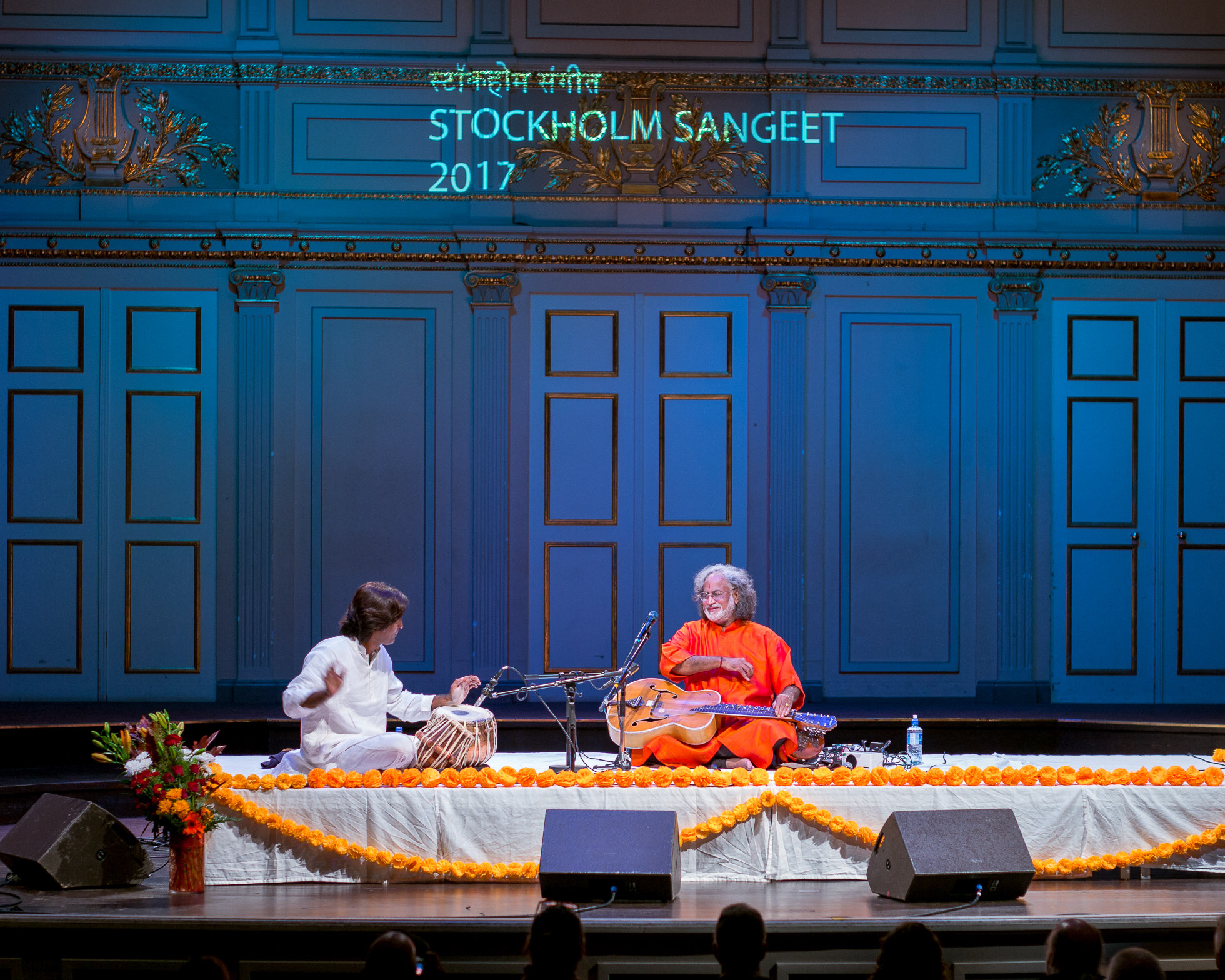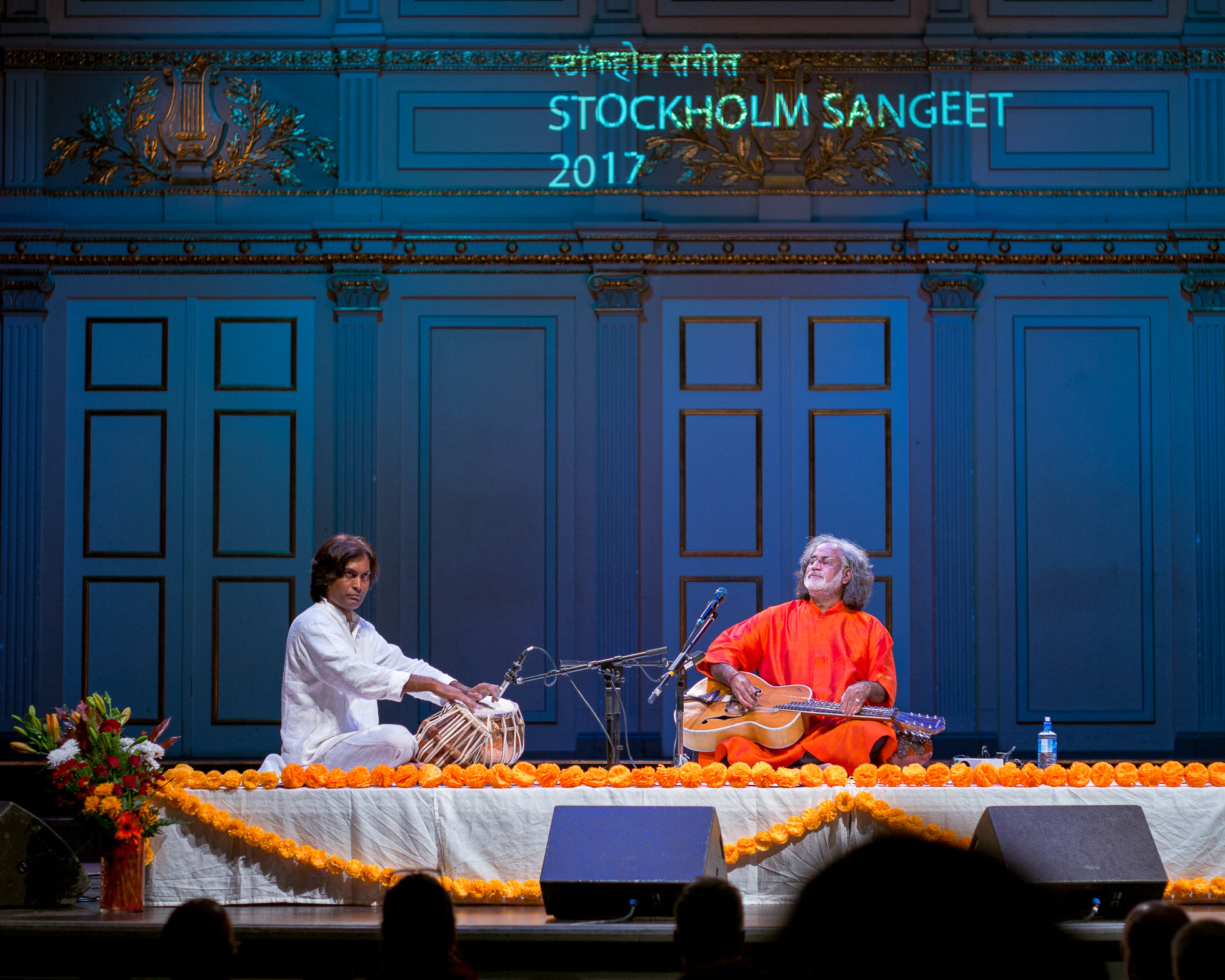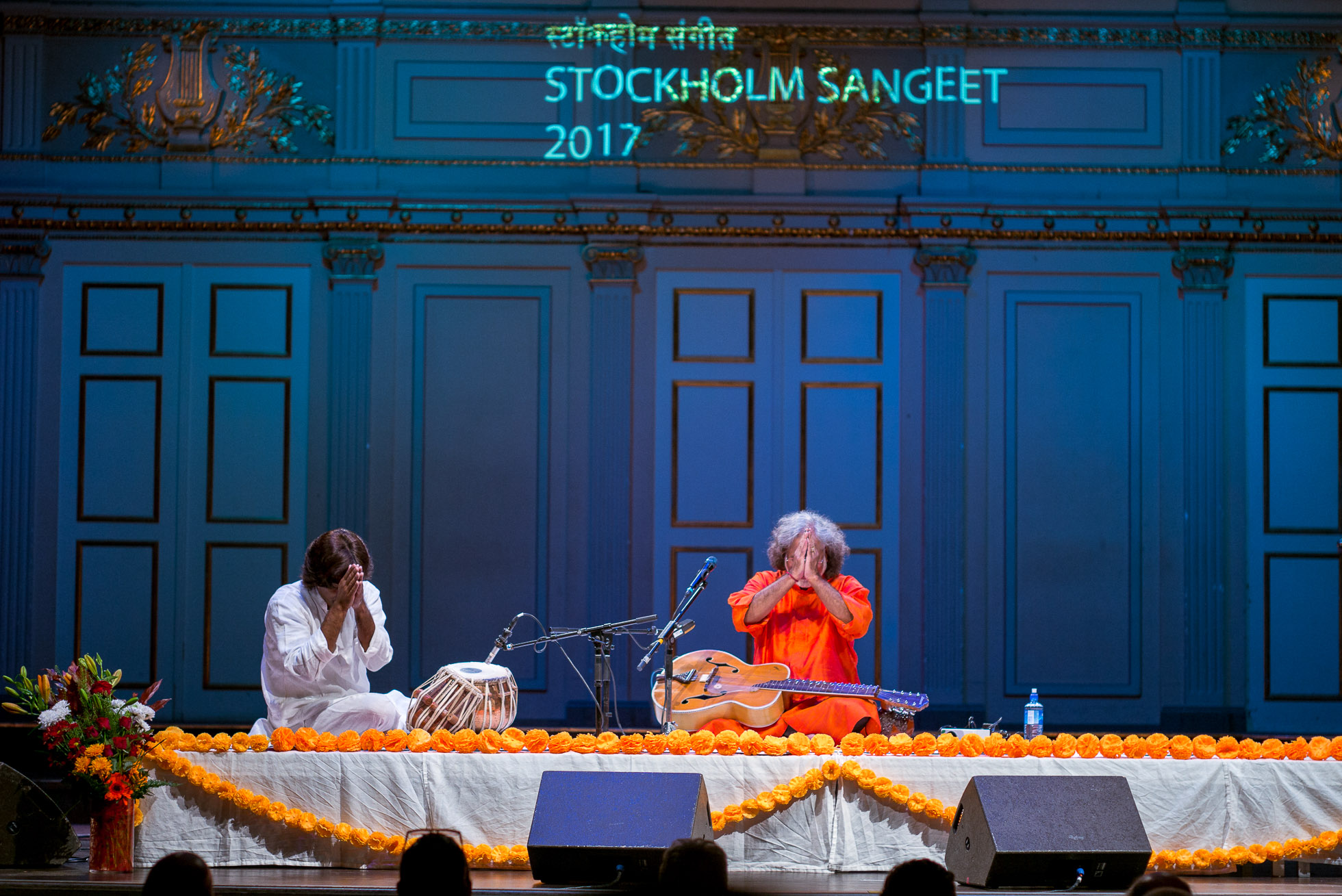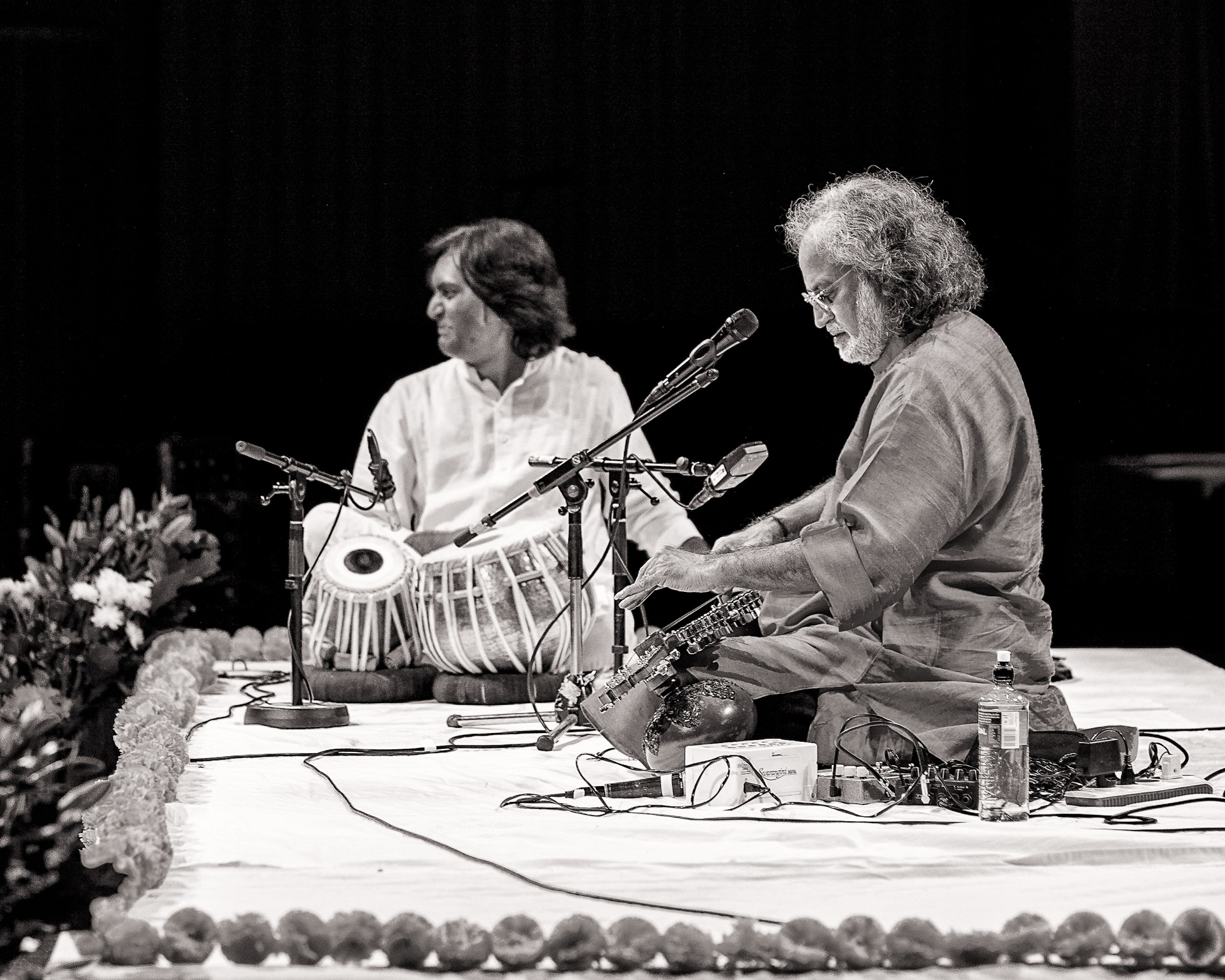 The following information about the artists are from www.stockholmsangeet.se
Pandit Vishwa Mohan Bhatt
Grammy award winner Pandit Vishwa Mohan Bhatt, inventor of the mohanveena, is a living legend. He has mesmerized the audiences of the world with his breathtaking mastering of his instrument for decades and is without doubt one of the greatest artists within indian classical music of today. www.vishwamohanbhatt.in
Shree Satish Vyas
Renowned Santoor Maestro Pandit Satish Vyas, blessed with a formidable musical background and training, thanks to both his father and his guru, has build an outstanding reputation as a soloist on the santoor. Trained by his father Padma Bhushan (Late) Pandit C. R. Vyas as well as by the great legend Padma Vibhushan Pandit Shiv Kumar Sharma, Shree Satish Vyas is one of the worlds finest santoor players of today. www.satishvyas.in
Nihar Mehta
Nihar Mehta, based in France, learned tabla from his uncle Nandan Mehta and Pt Puran Maharaj of Varanasi gharana. Mr Mehta is an All India Radio artist and performed with a number of the greatest artists in Indian classical music throughout India and Europe.
Debashish Mukherjee
Debashish Mukherjee (India/England) – tabla. Born into a family of Indian classical musicians, Debashish Mukherjee is an exponent of a great musical tradition, a virtuos soloist and an ever sought after accompanist. Having studied with gurus as Pandit Kanai Mukherjee, Pandit Nanku Maharaj and the legendary Pandit Kishen Maharaj, Mukherjee is counted as one of the topmost tabla players in India. www.debasishmukherjee.com
Mukundraj Deo
One of the finest young Tabla Players from India, Mukundraj Deo comes from a family with great liking of Dance and Music. He has received inspiration and promotion for his art from his mother Dr. Mrs. Manjiri Deo, a Kathak Dancer and father, Mr. Shreeram Deo and undergone a rigorous training of Tabla from Late Pt. Brijraj Mishra of Banaras Gharana and Pt. Mridangraj of Ajrada Gharana. www.mukundrajdeo.com
Ipshita Rajesh
Being a dancer-storyteller, Ipshita Rajesh, trained in classical bharatanatyam, is taking the classical dance form into the modern society by seeing the art and dance as a way of telling stories to her audience. www.ipshita-rajesh.com
Ashwini Gore-Deshpande
Ashwini Gore Deshpande, based in Finland, is one of the finest khyal vocalists of the young generation. Trained by Smt Jayashree Patnekar and Smt Kusum Shende, she is specialized in the Gwalior traditions as well as in semi-classical genres.
Hanna Mannila
Hanna Mannila is a kathak artist based in Helsinki. She was first trained in ballet and jazz dance in Finland, and later in Indian classical kathak dance at the Bharatiya Vidya Bhavan in London. In 2012 Mannila made an acclaimed performance in Stockholm Sangeet. Now the audiences favorite will be back!
Veronica Tjerned
Kathak dancer and chorepgrapher. Educated at Bharatya Vidya Bhavan, London and Hari Mohan Smriti Surabitan Institute, Calcutta and has studied with Suriya Kumari Malavika.
Also performing:
Stian Grimstad, Moa Danielson, Kalle-Lotta Mossige-Norheim, Ashwin Shreeram, Naresh Madgaonkar, Pratapsing Bhagwan Patil,